With 100,000 square feet of interior space and 20 acres of parking for entertainment and events,
Billy Bob's Texas,
in Fort Worth, bar AV system features 30 individual bar stations, live music with country music's biggest stars, live pro bull riding, and a Texas-size dance floor. Billy Bob's now employs the
SAVI commercial AV automation system
, radically simplifying their employees' experience.
What is SAVI?
SAVI 3 is the freshest update of our already-proven AV control and automation system that streamlines installation, programming, and expense across all commercial projects. Engineered to eliminate failure points by radically reducing the number of cables and devices required per job. Everything is designed around the network rather than old-school technology platforms. Using an app on your phone, tablet, or laptop, the refreshed UI is so intuitive, virtually no end-user training is required. SAVI is the perfect solution for any commercial space – restaurants, hotels, corporates, entertainments, sports, and, yes, even a Texas-sized bar av system.
#poweredbySAVI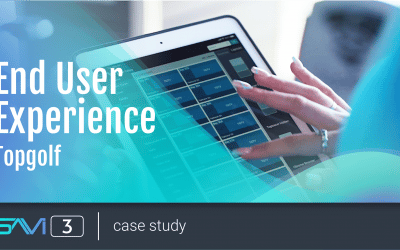 SAVI end user experience at Topgolf Intro While case studies usually focus on the initial integration experience and the challenges a business faced prior to choosing SAVI, today we focus solely on the end-user experience. We spoke to everyday end-users and...
read more