Texas Gun Experience installs the SAVI system
Introduction
Texas Gun Experience is an indoor shooting range where guests can learn how to handle firearms and purchase from a wide range of guns and accessories. Owned by military brothers Jared and Joseph Stanyer, the business' long legacy began when their father opened a gun shop in Grapevine, Texas, more than 35 years ago. Over the next three decades, the company expanded, moving locations to more extensive facilities each time. The brothers purchased the company from their father in 2012, and in 2019 the new Texas Gun Experience opened its doors to serve and  host a fun, safe, and family-oriented environment providing training and education in the use of firearms for generations to come.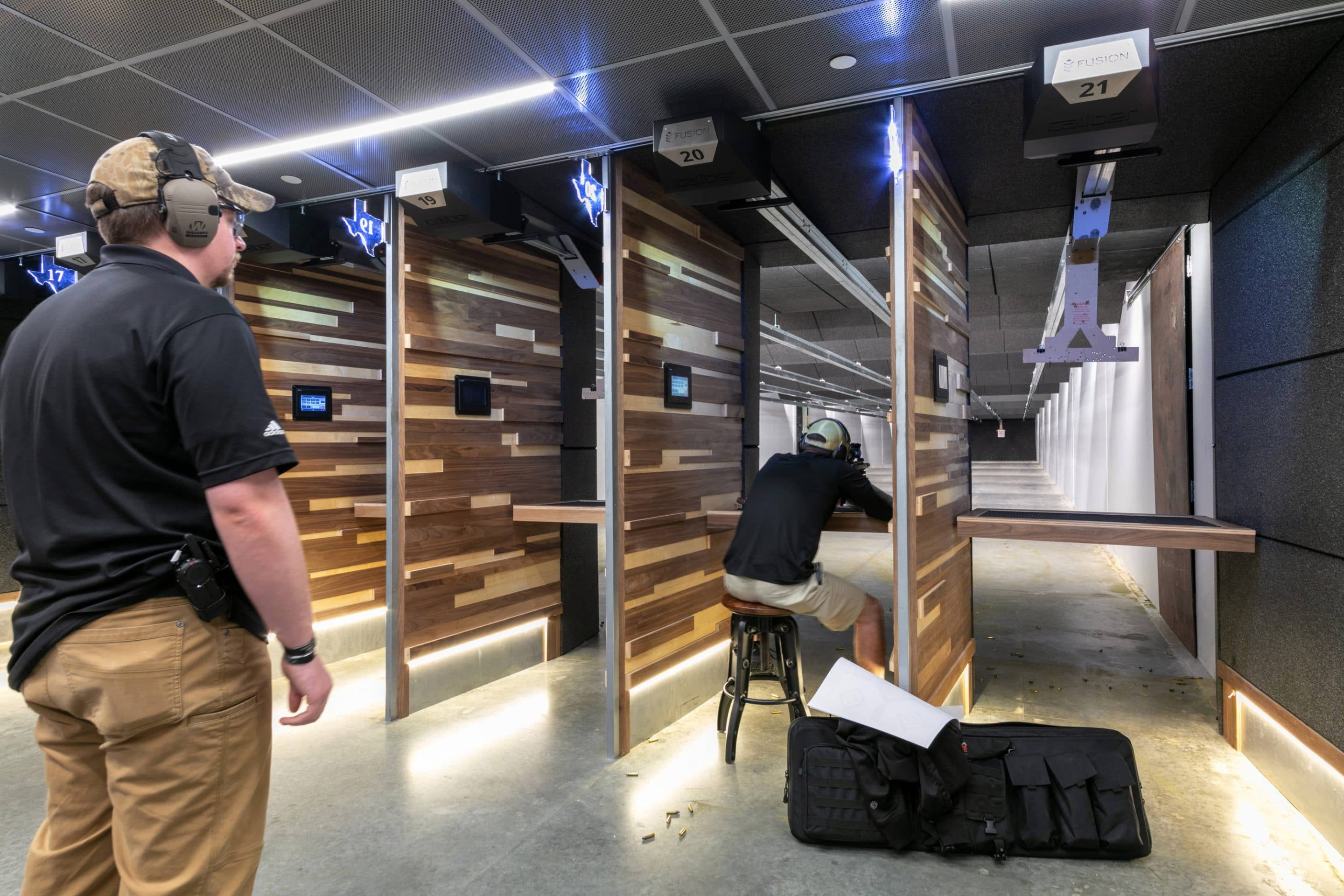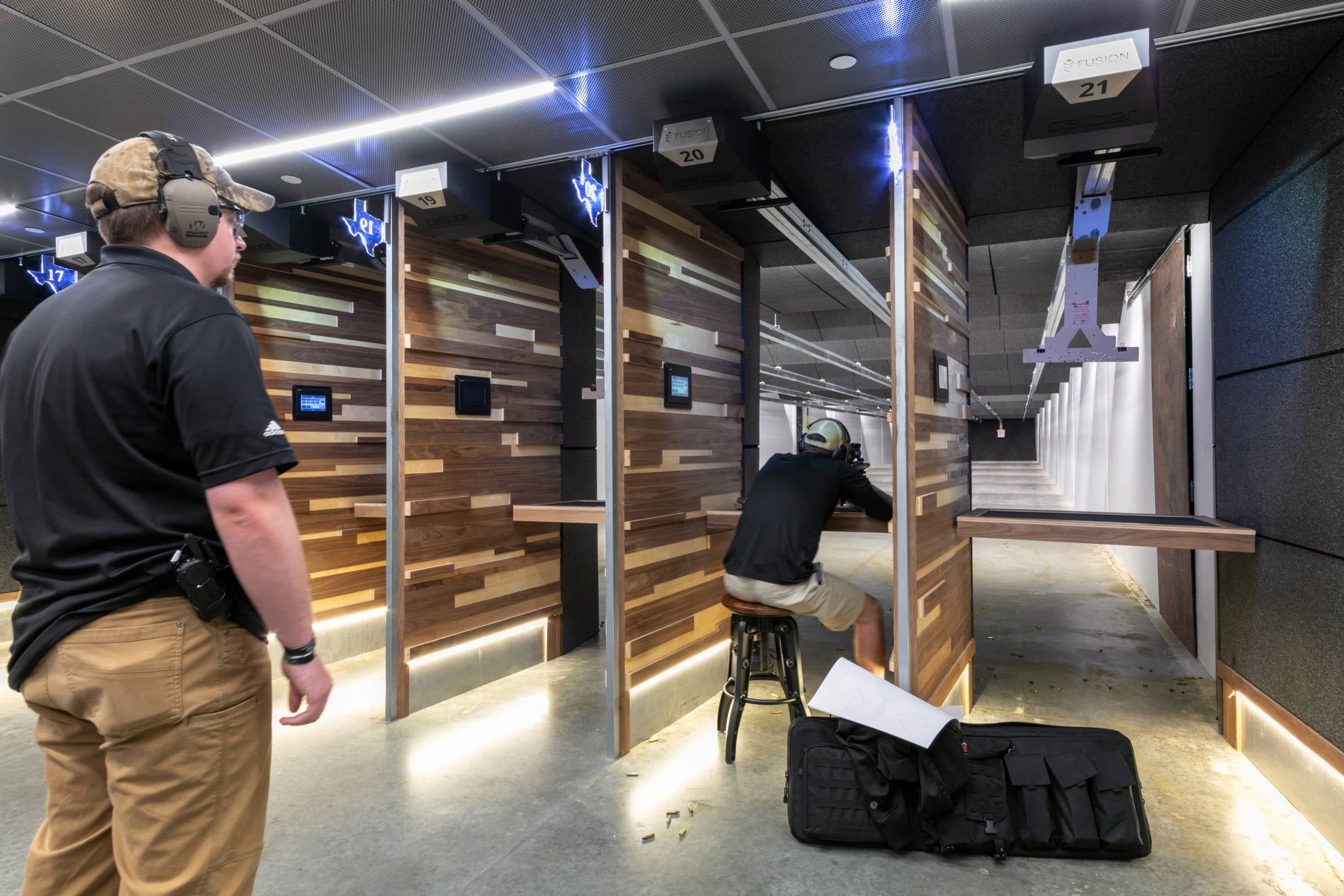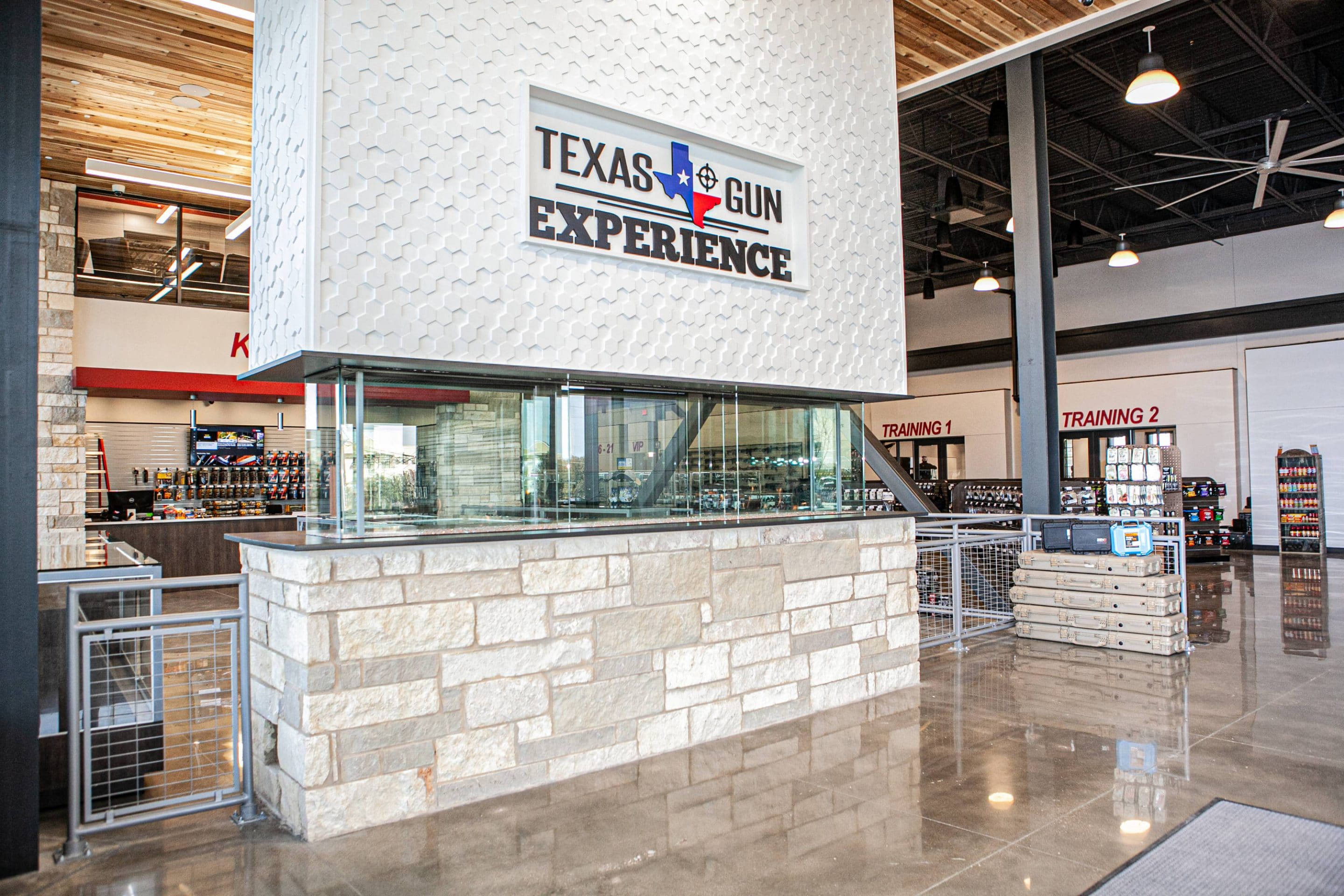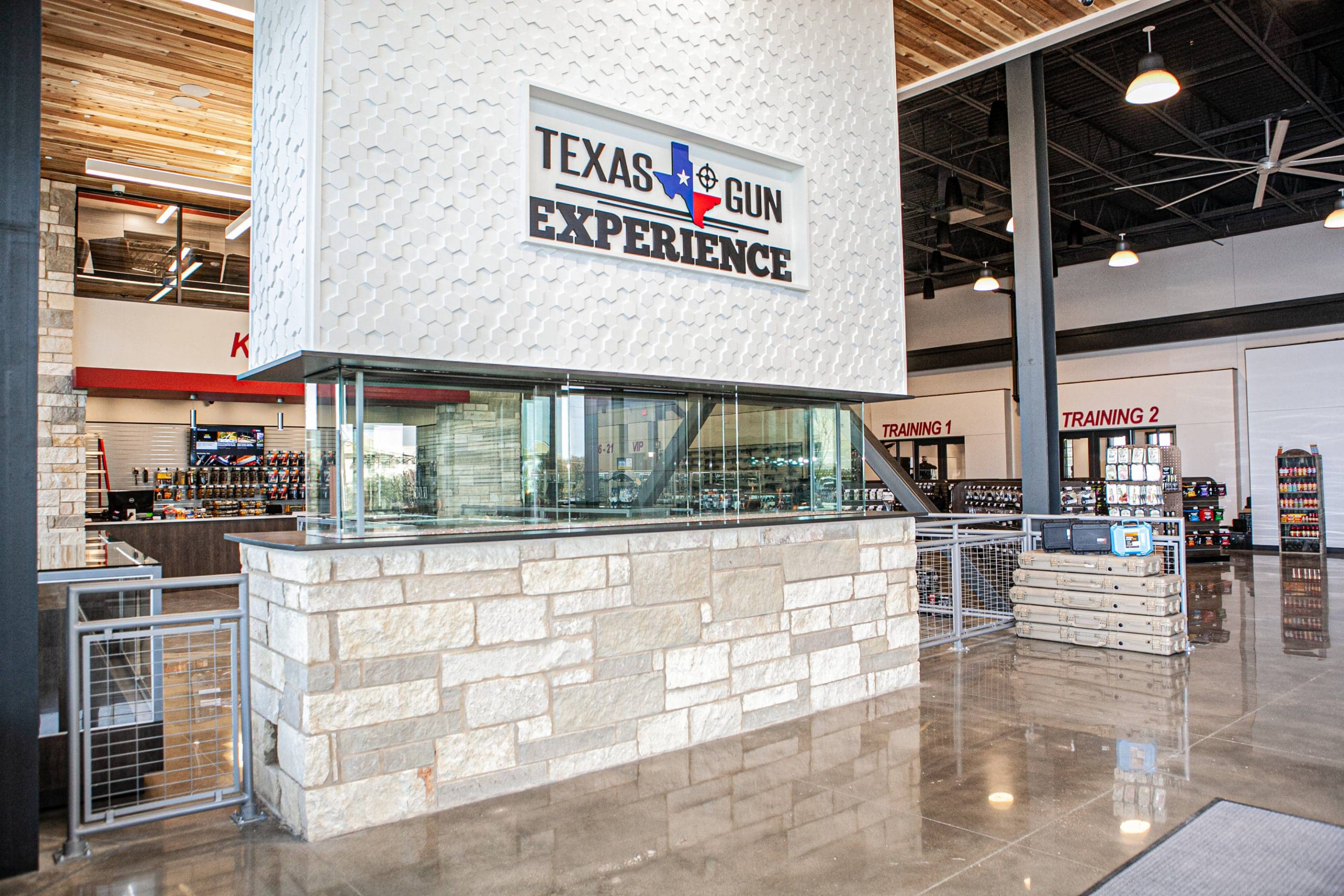 The Challenge
Before the opening, the Stanyer brothers focused on accelerating their state-of-the-art services with an enhanced AV experience. They required a reliable system that could power its expanse with quick and effortless control. The 35,000 square foot facility includes 13 areas for their guests to enjoy:
Retail stations
Shipping and receiving stations
21 shooting ranges
Three training areas
Electrical room
IT closet
Gunsmith armory
Lounge
VIP lounge
Conference room
Corporate offices
Safe rentals
Exterior patio
The Solution
Texas Gun Experience chose Futurian Systems and the SAVI 3 control and automation system to achieve their goals and level up their customer experience.


The Technology
Futurian and SAVI brought out the big guns for this project. A total of 20 displays, 16 audio zones, 20 dimmable lights, and a projector were deployed within Texas Gun Experience. An additional 38 lighting endpoints, including sconces, range lighting, overheads, and spotlights, were installed for a total of 68 lighting devices.
SAVI Creator allowed Futurian Systems to configure the facility's AV experience in hours rather than weeks. The SAVI Server Pro, running SAVI 3, gave the facility reliable control and customizable video distribution throughout the 35,000 SF footprint. With SAVI Canvas and Canvas Dashboard, the staff could effortlessly customize the content on each display in seconds and check display status to troubleshoot remotely. Further, the 17 macros meant Texas Gun Experience could cater the AV experiences with video, audio, and lighting to the needs of a specific event or customer.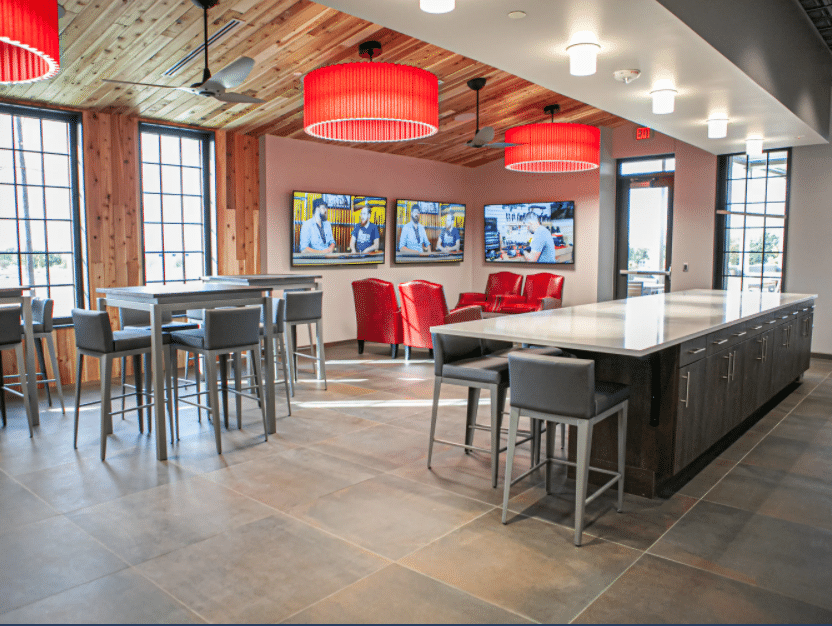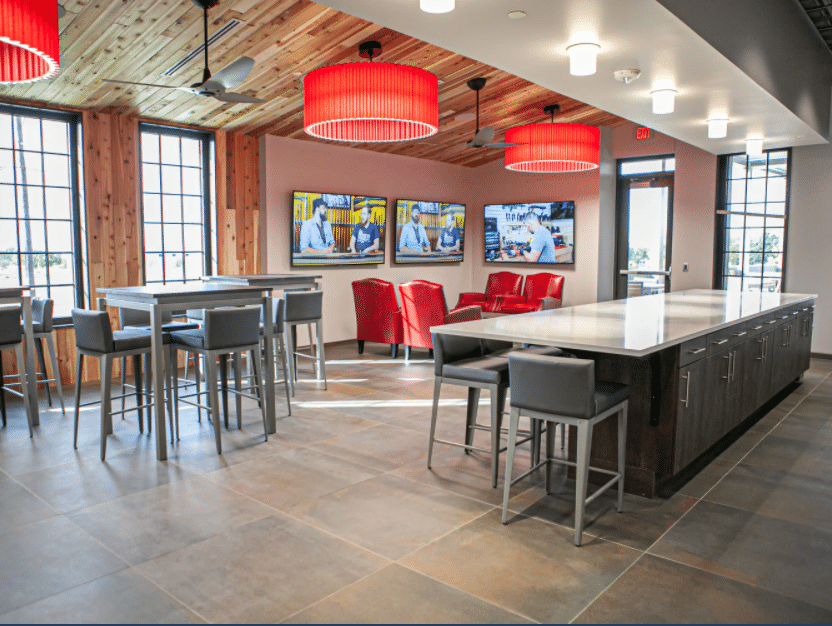 The Results
SAVI 3 provided a robust ecosystem for the Texas Gun Experience enabling a customizable environment to enhance their already impressive list of services. With SAVI 3, the staff could focus less on controlling complicated technology and more on providing their customers with an immersive and unique training and education experience.
The perfect audiovisual solution for luxury establishments Introduction Located in the historic National Building in downtown Dallas, the Thompson Hotel by Hyatt is a mixed-use luxury property offering award-winning hospitality and scenic views. Within the same...
read more