SAVI Excelled at InfoComm 2021
As we began to prepare for InfoComm 2021, the future seemed bleak. The amount of exhibitors and attendees was reduced to less than its usual size, our meeting room was mostly obscured from sight, and overall, the show simply wasn't the same as it had been during previous years, the obvious culprit being the pandemic. But, oh, how the tables turned! InfoComm 2021 proved to be a massive success for SAVI. Attendance at our meeting room was beyond what we hoped for, the SAVI team morale was strong, we crushed our media production and marketing, and we won the award for Best Show of 2021 for AV Technology. Yes, you read that last part correctly. Let's recap, shall we?
The SAVI meeting room
The innovation of SAVI traveled fast by word of mouth. At first, we were skeptical about being moved to a separate room that was off the show floor, but it was a maneuver that worked in our favor. We knew it was imperative that we built this room to be as immersive and engaging as possible to entice eventgoers. We did just that with tons of bright, LG webOS displays showcasing SAVI in action. The vibrating bass and powerful pulses of music provided an upbeat mood that invited attendees to simply have fun. The different hues of our dynamic lighting created an aesthetic, futuristic atmosphere that tied in perfectly with our vibe. Our team efficiently walked attendees through detailed demos of Canvas and Creator, accommodating each guest with a friendly smile. As the show progressed, more attendees were hearing about this super cool meeting room hosted by a small AV company called SAVI, and we quickly became a hit.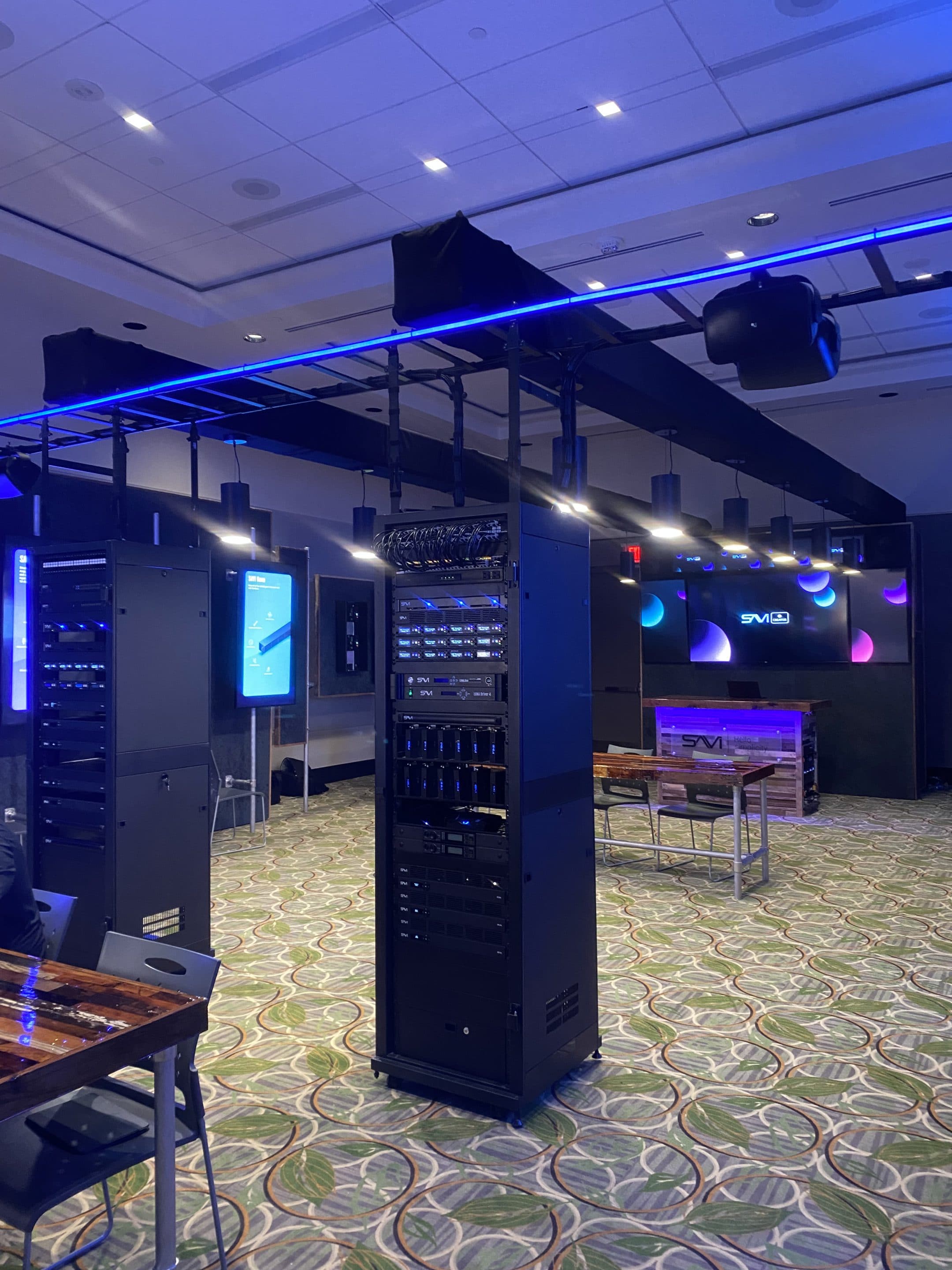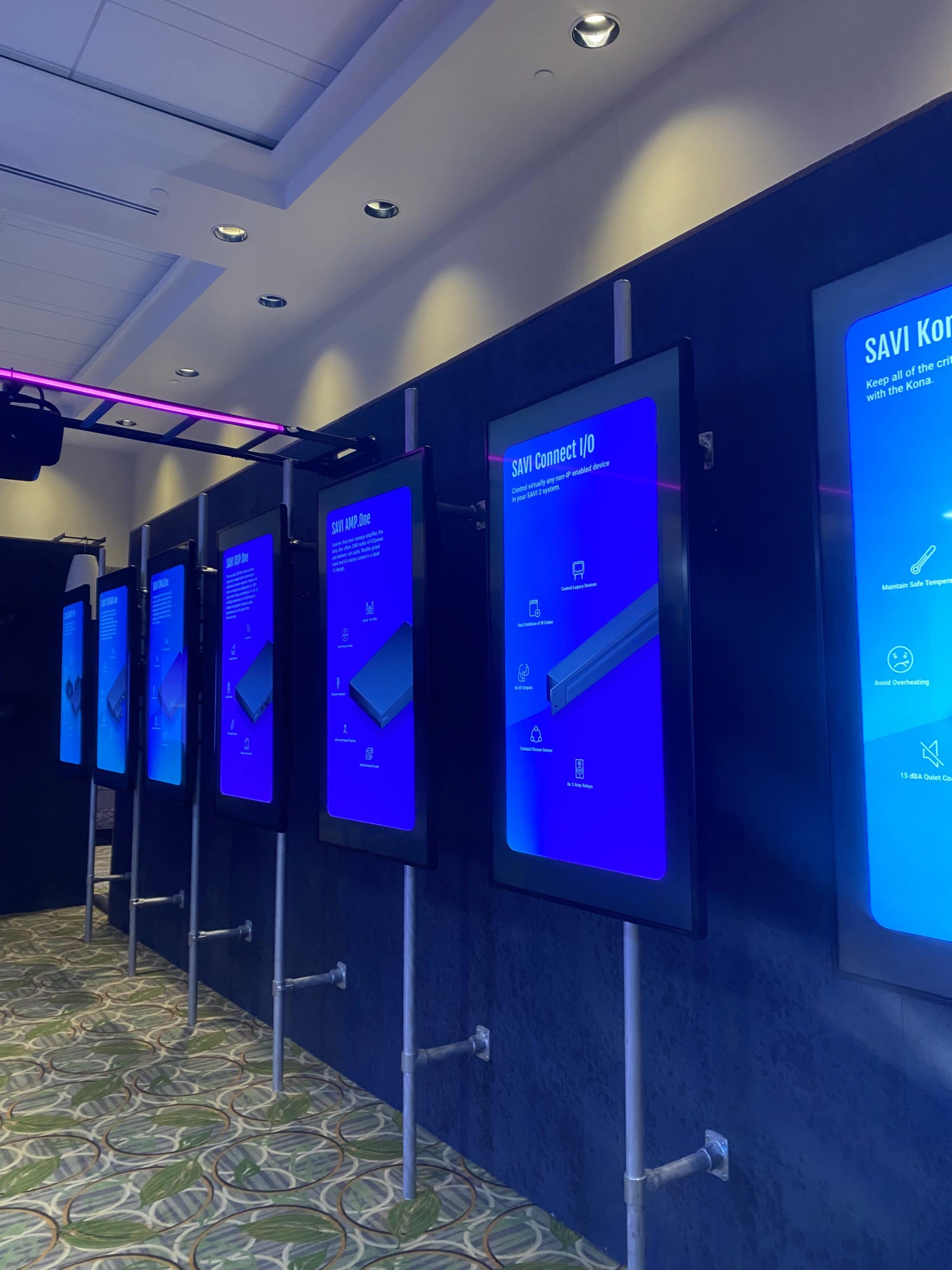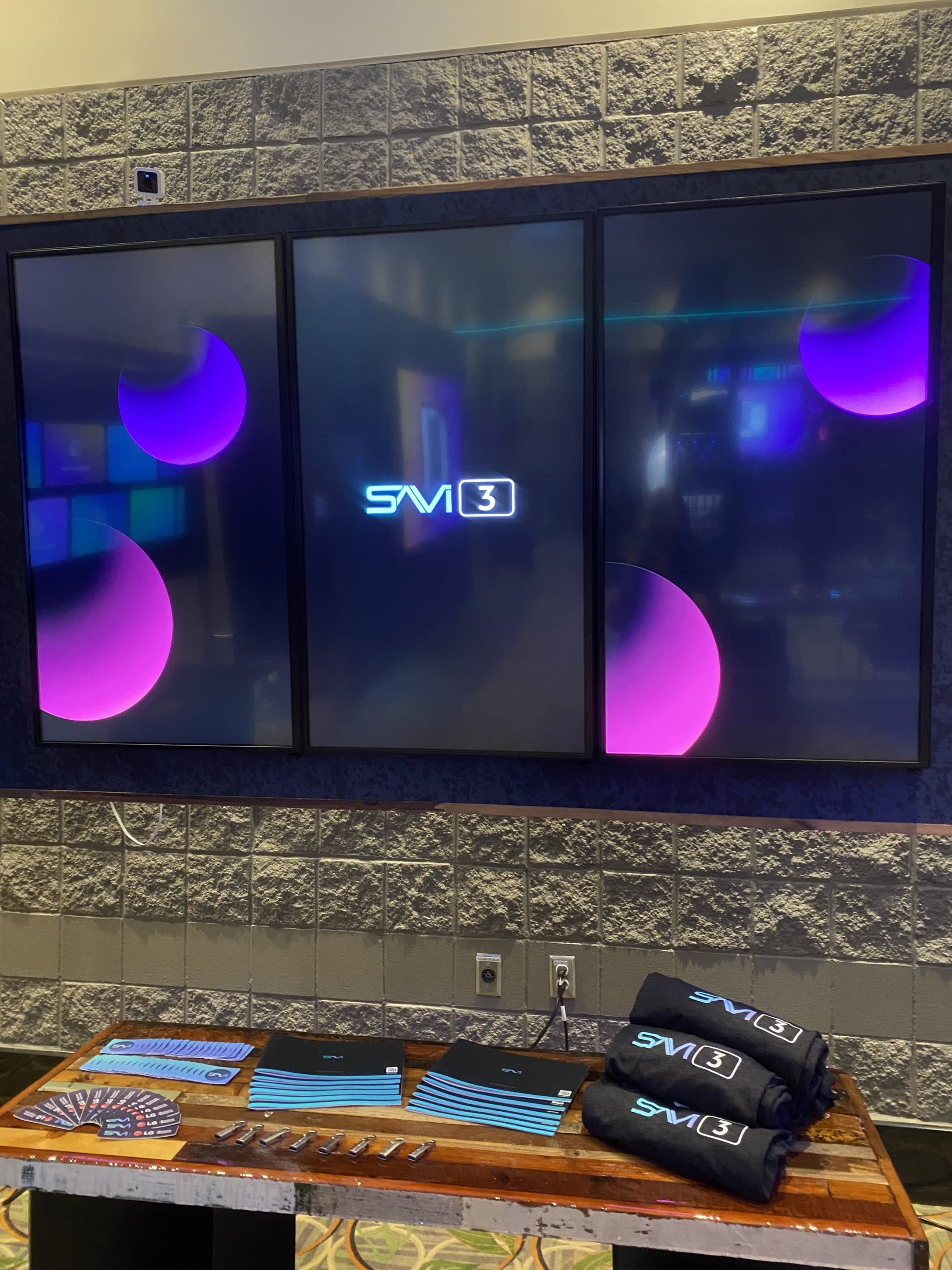 AV news interviews
SAVI secured a couple of interviews with renowned news outlets in the AV industry such as AVNation and rAVe [PUBS]. The interviews went in depth with our CTO, Derek Wilson, who spoke about who SAVI is and how we're changing the game of commercial automation.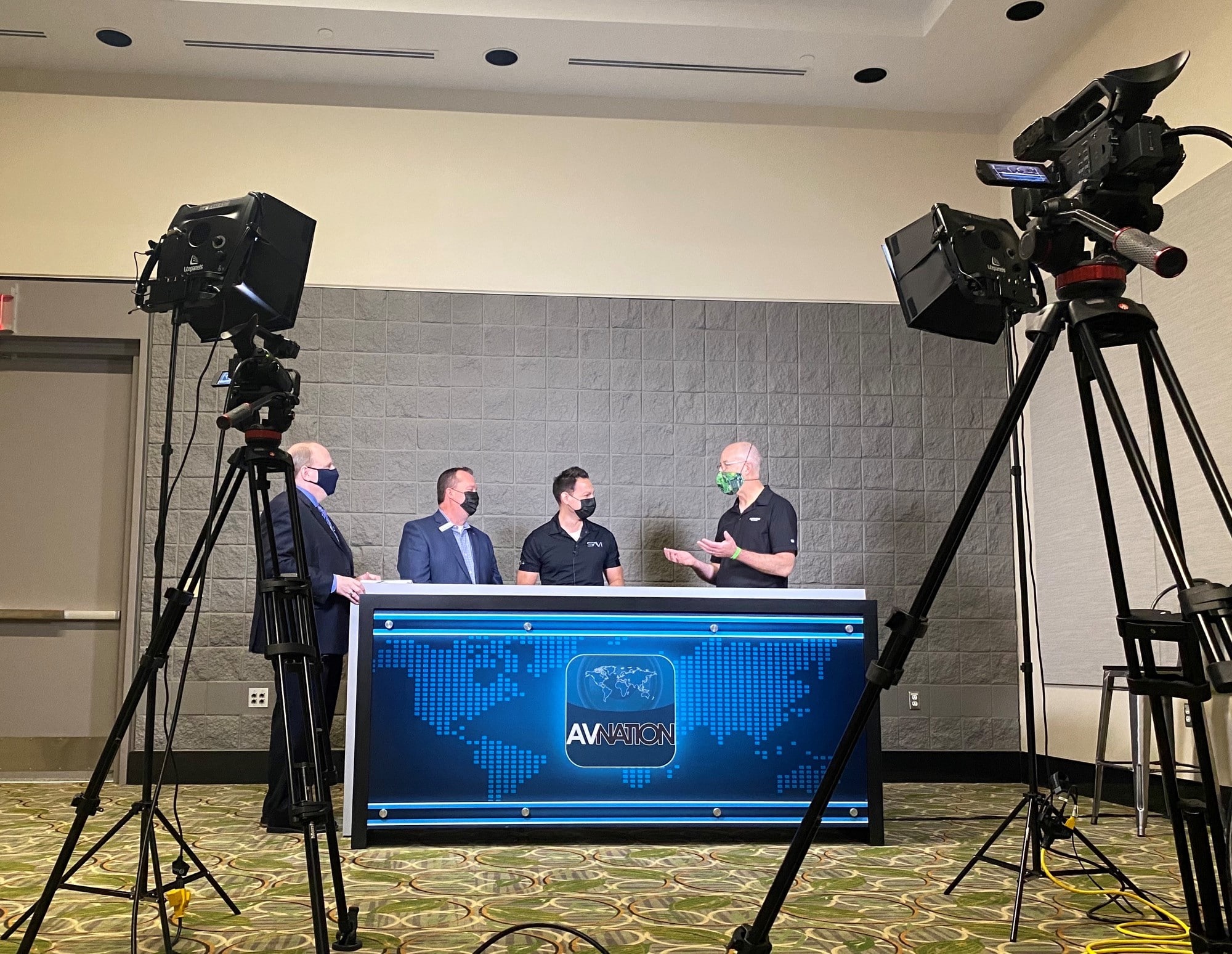 The SAVI TopGolf Party
The party don't start 'till SAVI walks in! We hosted an intimate get together at TopGolf Orlando where we covered food, drink, and golf for those we invited. It was the perfect night for sharing a laugh over a cocktail, indulging in TopGolf's injectable doughnut holes, and making new connections with other AV fanatics.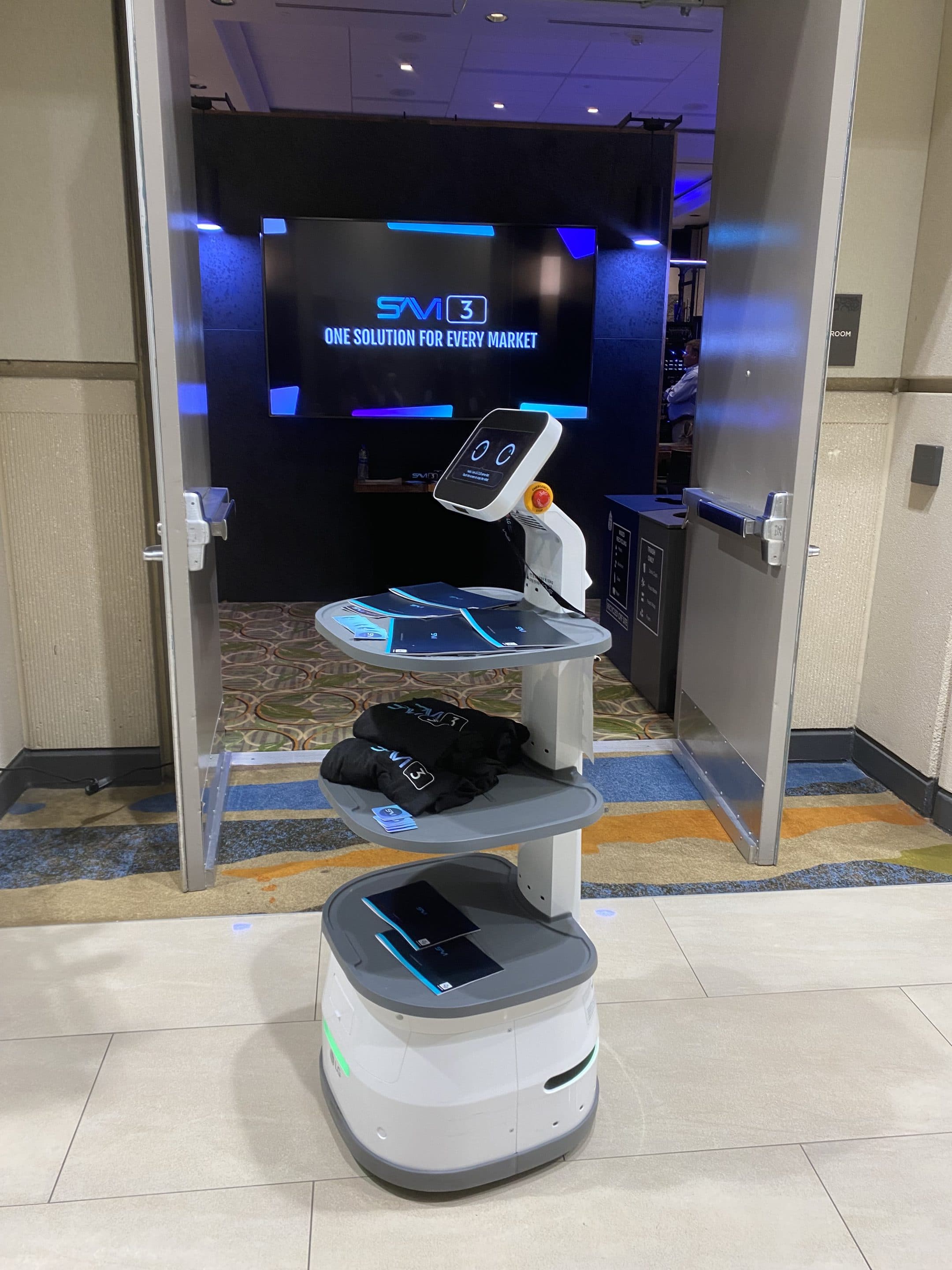 We had an LG robot
Meet the LG CLOi Servbot, our InfoComm mascot that peaked everyone's interest, as she was the only robot at the entire show. Our partnership with LG allowed us to introduce CLOi as a service robot that's popular in Korea where she serves in hospitals, offices, hotels, and restaurants. At InfoComm, CLOi served SAVI swag atop her trays such as t-shirts, brochures, and stickers, a welcoming gesture to eventgoers who regularly snapped photos of her and asked questions about her, promptly leading them to enter the SAVI meeting room. CLOi was quite the celebrity, and a friendly one at that, kindly apologizing if she got in your way and asking you to please let her pass. We love respectful robots.
The SAVI Team
The success of InfoComm can be largely attributed to teamwork and morale. Despite exhaustion, sore feet, and a couple lost voices, the SAVI team was ready to go every single day with positive attitudes and excitement for what was in store. We personified the core values of our company that entail kindness, hard work, and collaboration. Not only did we design our system and our hardware with the dealer in mind, we also focus on building relationships with those dealers so their experience can be unlike any other.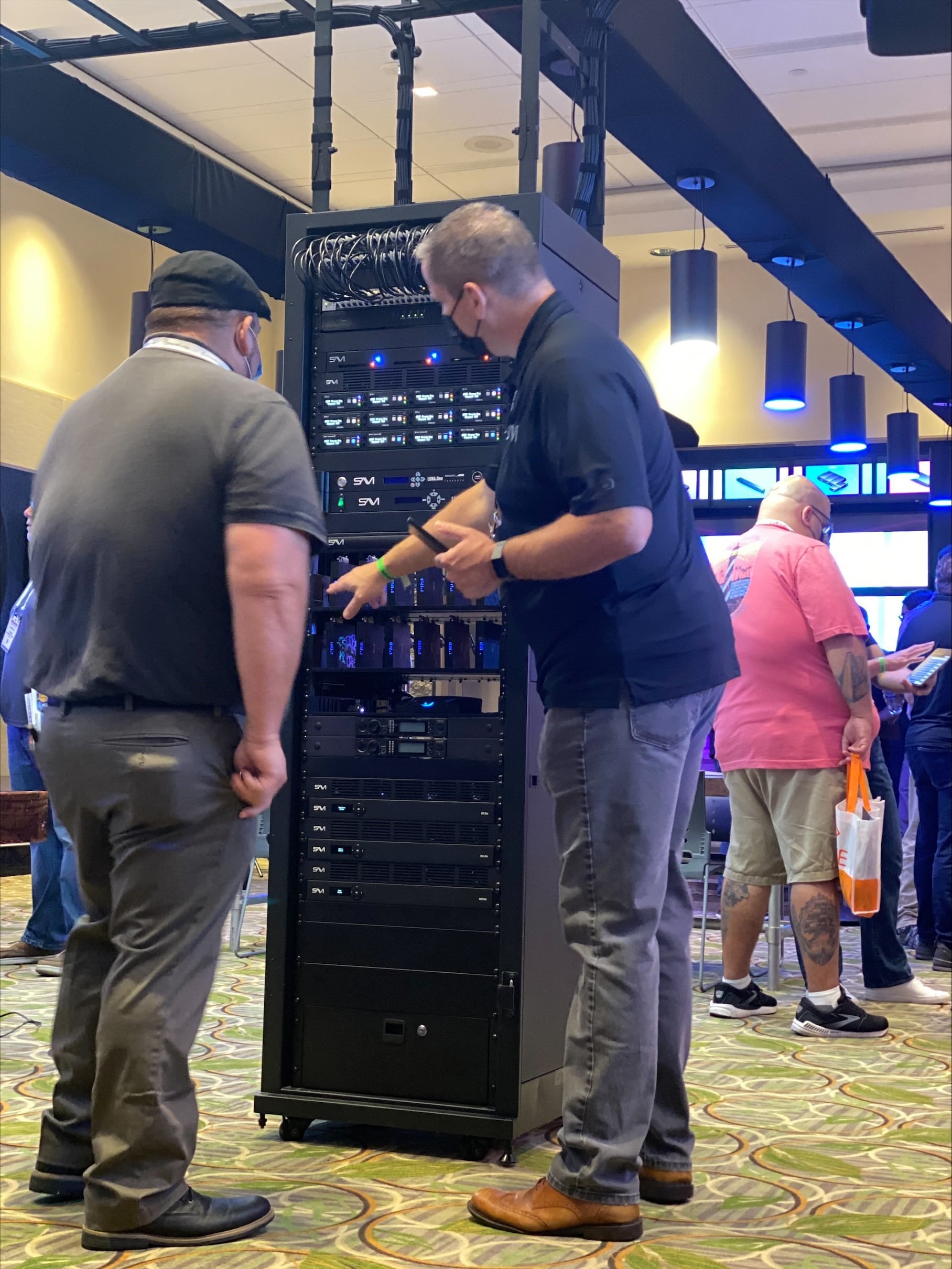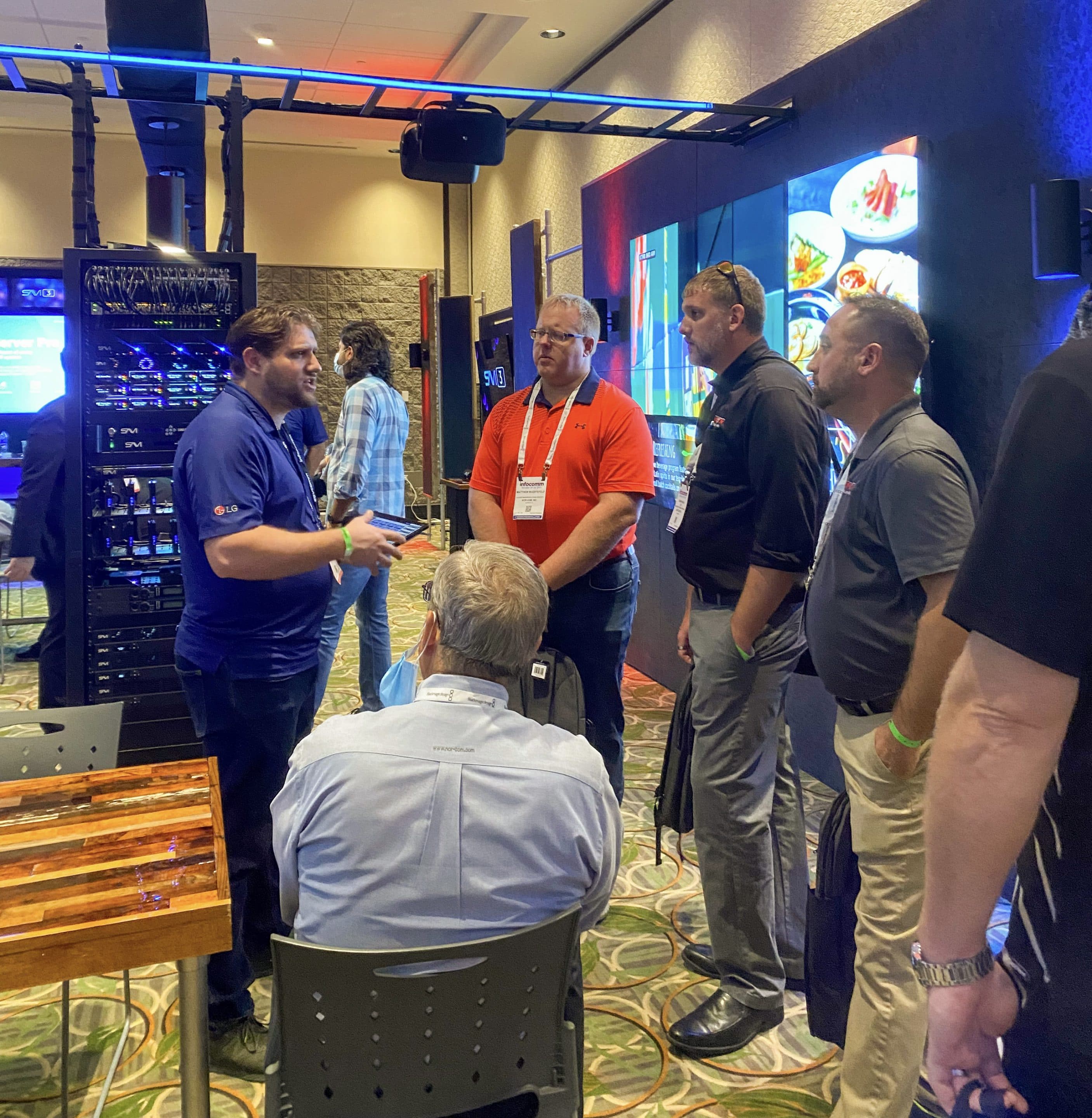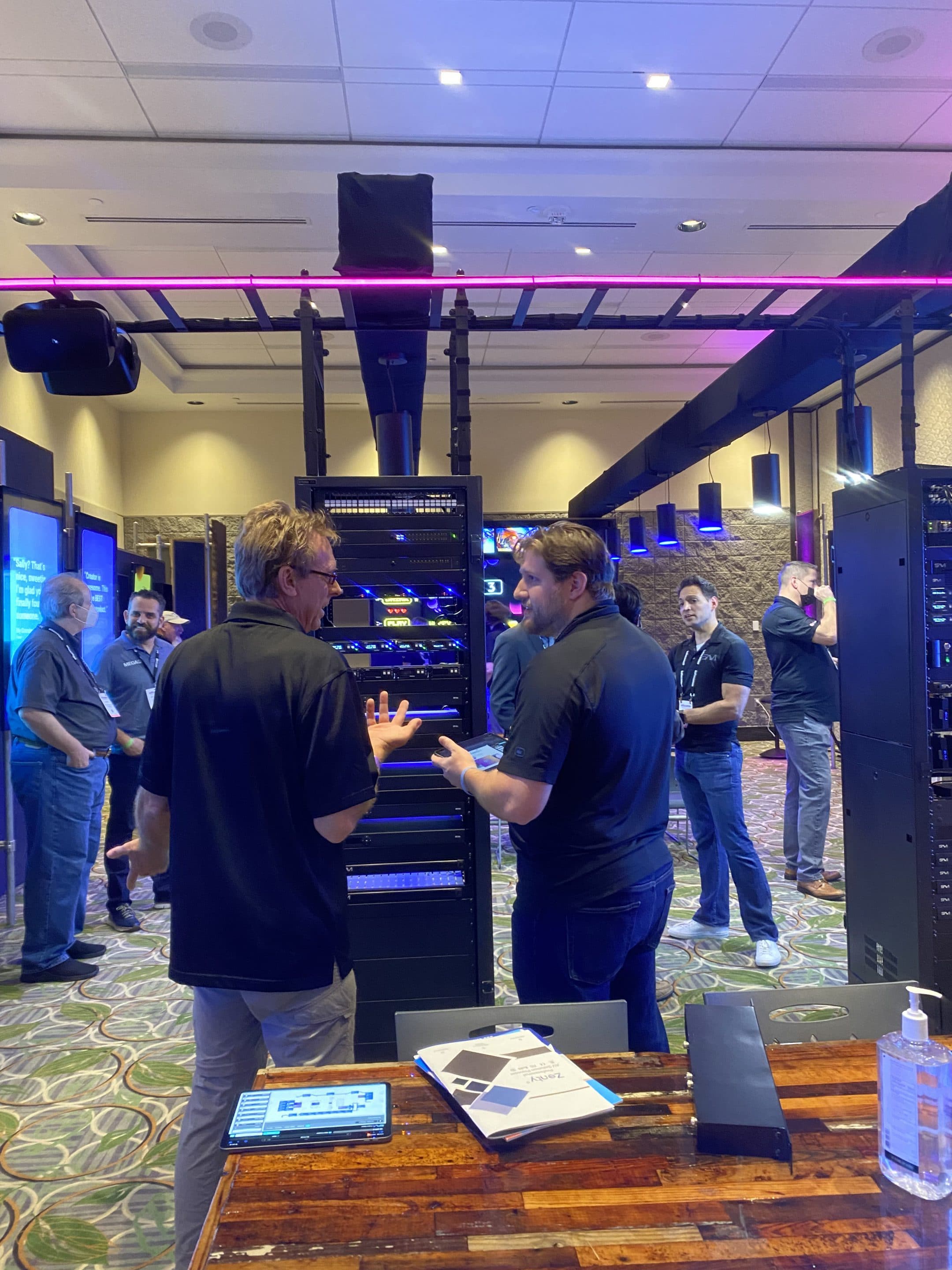 SAVI won best show
SAVI Controls's SAVI Server Pro Featuring SAVI Creator won the coveted InfoComm Best of Show 2021 Award for AV Technology. We're honored to have received this award that exemplifies our hard work and dedication to revolutionizing the world of commercial AV. Folks, we're just getting started!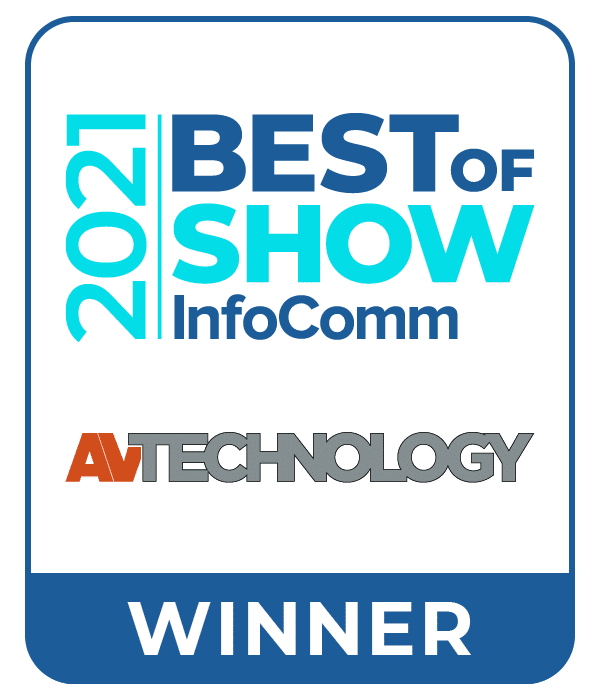 Want to see more InfoComm content? Check out our YouTube channel where you'll find videos that we filmed in our meeting room. These videos dive into the SAVI system for a brief overview of everything you should know about our products. Take a look around our website to read more about SAVI 3 and the hardware that we engineered to save you time and money when programming your system. Join the innovation today by becoming a dealer or signing up for SAVI 3 training. Say goodbye to boring and hello to SAVI!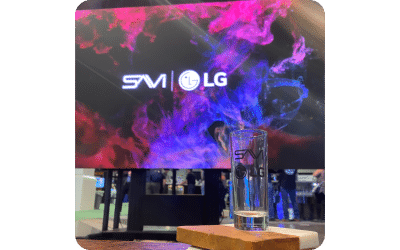 SAVI @ at Bar and Restaurant Expo highlights The SAVI team was back in action this past week at the 2022 Bar & Restaurant Expo in Las Vegas. Business owners, manufacturers, and lovers of food and drink flocked to the expo to experience the newest trends and...
read more