Digital signage trends in the Pro AV industry
Digital signage has come a long since it was first introduced to the pro AV industry. It continues to be an area of growth, but now it's much easier to create engaging, immersive, and relevant content for audiences across all markets.
AV Magazine's August issue titled Immersive, Interactive, Innovative, reviews all things visualization, focusing on digital signage and how its popularity has revolutionized the AV world. Authors Cindy Davis and Macy O'Hearn gathered insights from industry thought leaders who shared their take on the latest digital signage trends.
Benefits of Digital Signage
Impacting an audience is crucial. People are drawn to dynamic screens, especially those that are interactive and touch enabled, two of the most popular digital signage trends. Digital signage trends are used to engage audiences, boost brands awareness, and ultimately increase sales. However, while ad rotations and static menus are a competent form of digital signage, they're not enough to set your business apart from competitors. SAVI CEO, John Dorsey, shared his thoughts.
"When planning for your next visual communication purchase, compile a list of ways that display devices could be utilized beyond traditional methods such as safety announcements, upcoming events, daily schedules, wayfinding, welcome announcements, tailored experiences, and mood setting."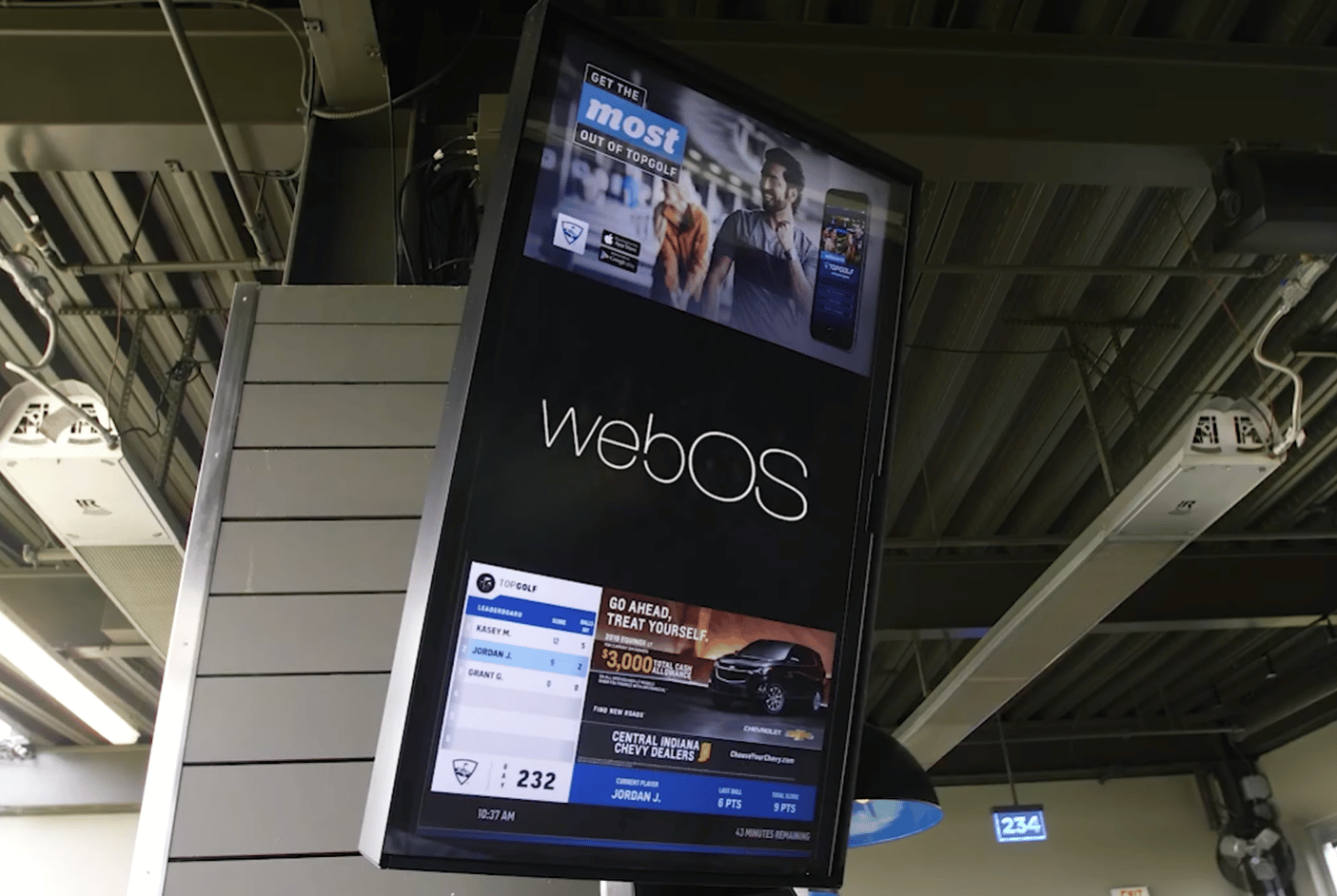 Set Your Signage Apart
AV/IT decision makers need to think outside the box to leverage their displays for maximum engagement. Dorsey explains that digital signage needs to exceed the expectations of traditional signage and create immersive, unifying content for customers. A couple ways to expand your digital signage capabilities include displaying way-finding tactics on multiple screens to direct guests through your building. Tailor your guest's experiences with personalized signage like happy birthday signs, gender reveal announcements, or life milestones. Display daily schedules to inform customers of store hours. Recognize employees with slideshows and custom graphics. Present safety rules and procedures to ensure the wellbeing of customers and staff.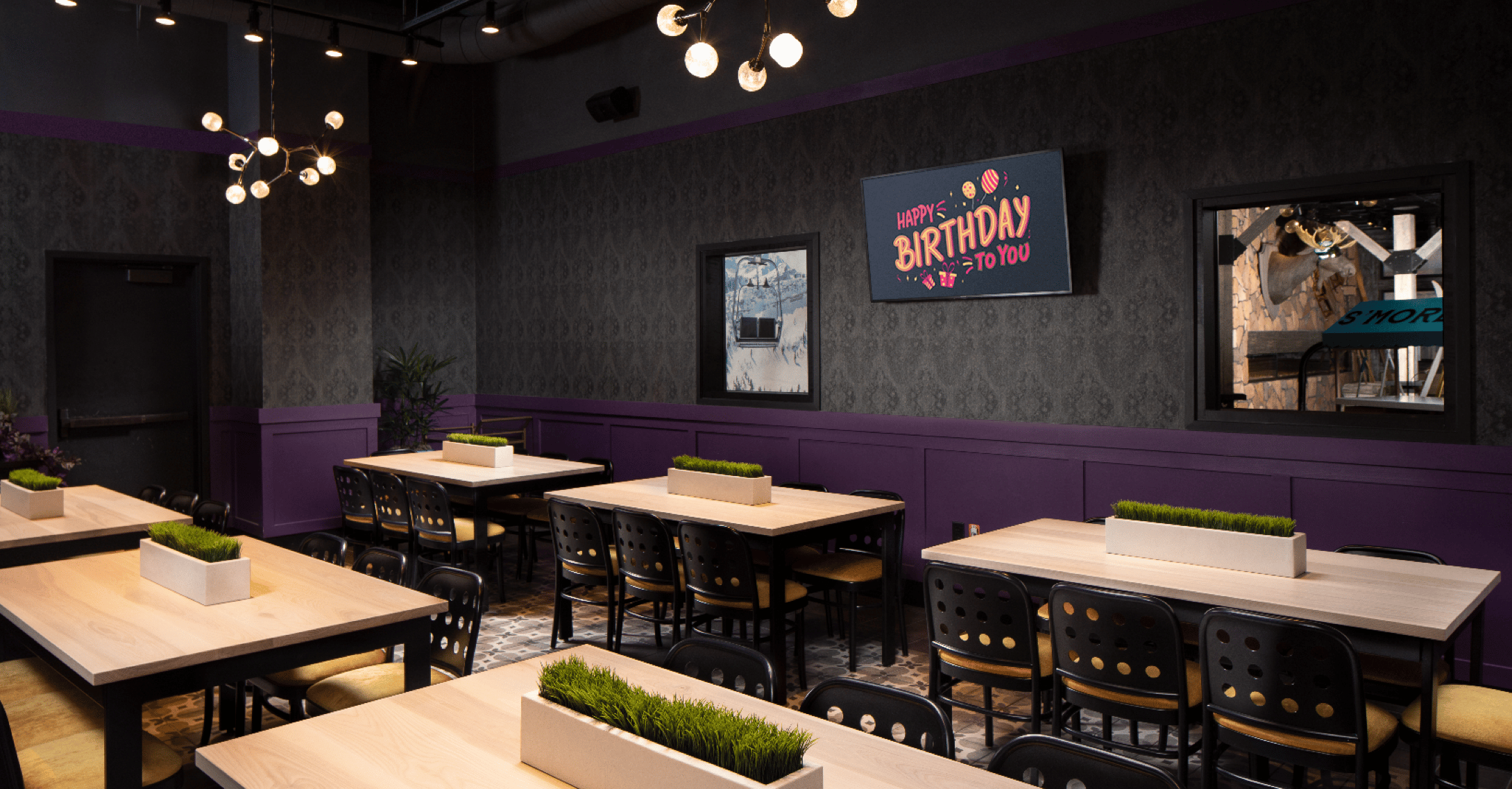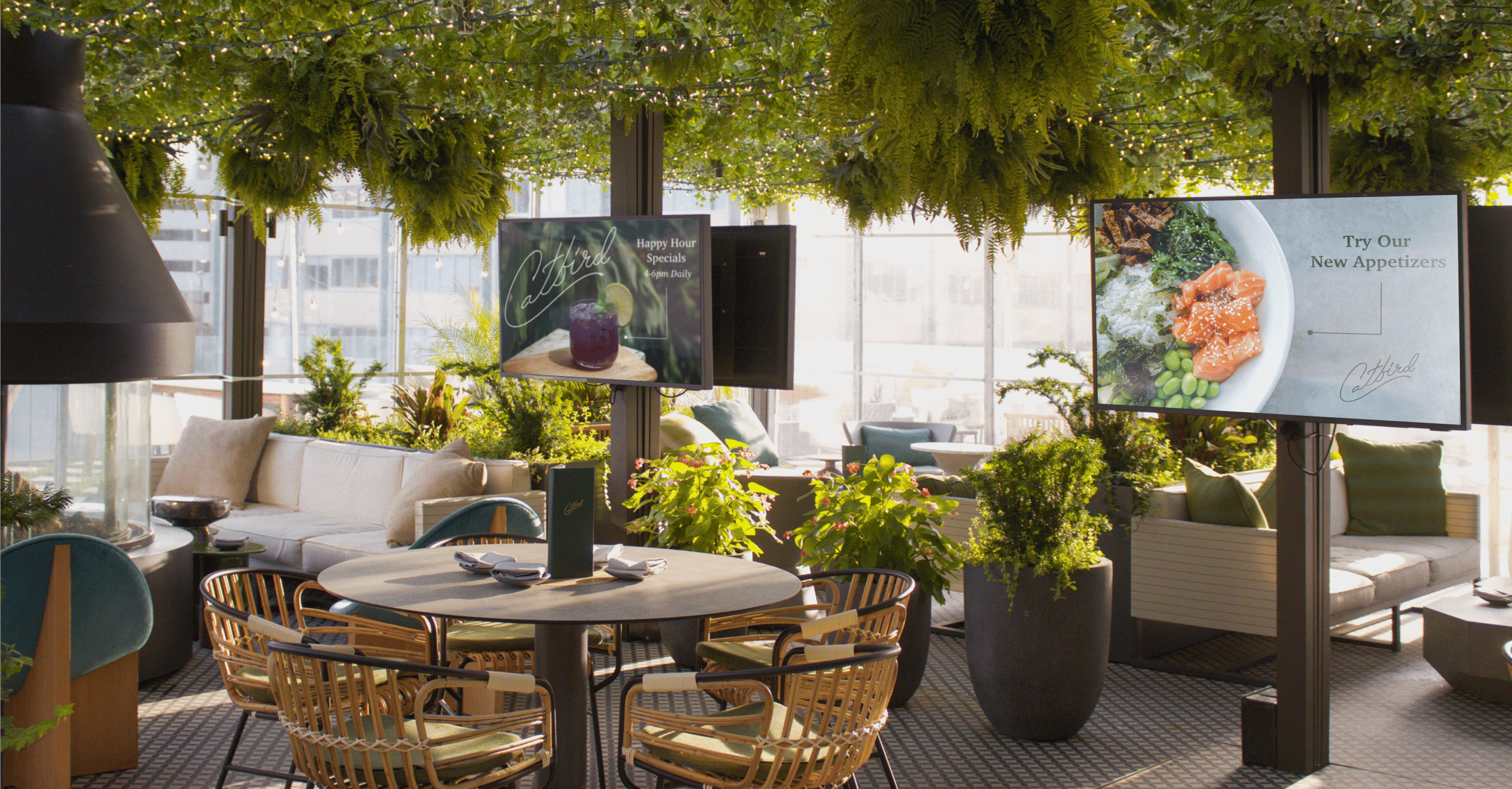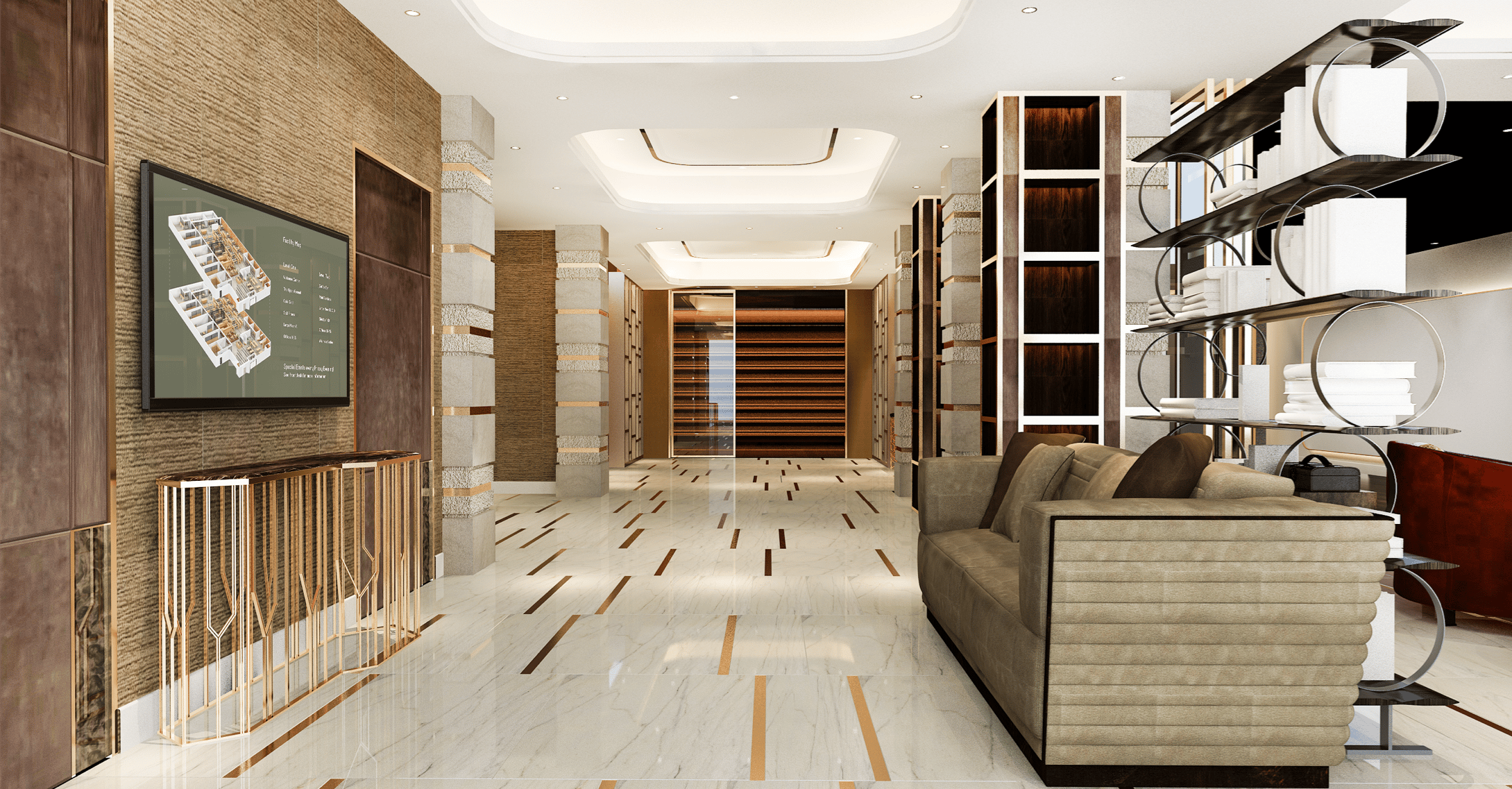 Bring your Digital Signage Vision to Life
"The biggest hinderance to effective content distribution is a platform that is too cumbersome and too complex to use," Dorsey said.
The search for a manufacture that provides a user-friendly content distribution platform can be tedious, but finding a simple and painless platform will save you loads of money and time. Choose a solution that requires little to no training, one with intuitive software that allows you to upload and deploy your own content to displays. In addition, utilize a free design platform where you can create your own content. This will give you a newfound sense of freedom when you can customize your own signage to fit your business's atmosphere and increase audience engagement.
Leverage Displays with SAVI Canvas
With SAVI Canvas, content distribution has never been easier, especially for executing the latest digital signage trends. SAVI Canvas offers customizable layouts that divide displays into regions with specific aspect rations. Choose from a tri-pane, an L layout, or a two by two to display various types of content such as live TV, video, menus, specials, announcements, custom graphics, and more. A user can easily upload their own custom content, even multiple files at once, to create slideshows and distribute content to any display at anytime from anywhere.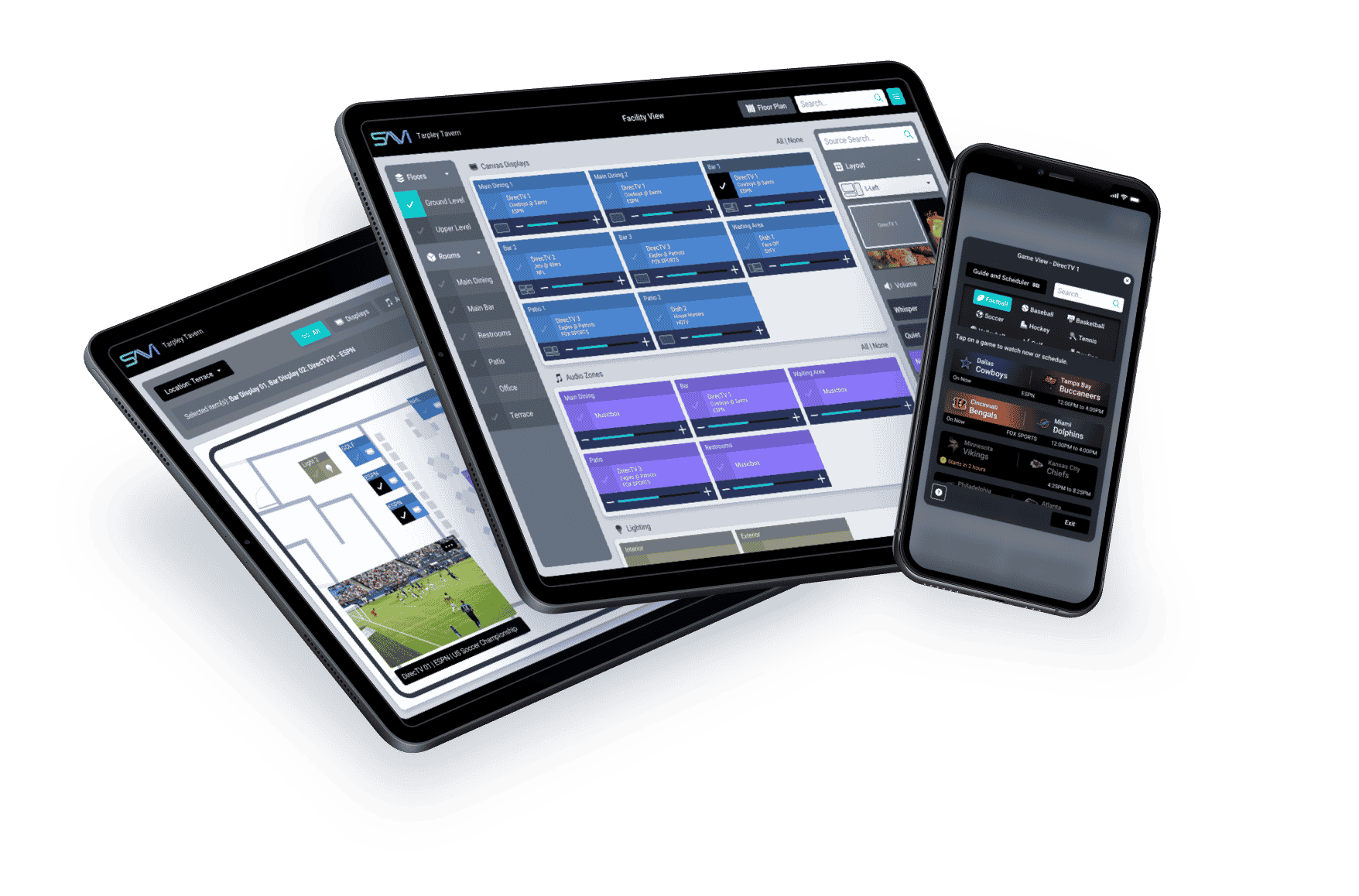 Want to learn more? Head over to our YouTube Channel or scroll through our blog and learn how to make your display your canvas.