SAVI Controls 2021 Highlights
As we entered 2021, the AV industry and the world itself, remained unsure of what post-pandemic life would look like. Although the world isn't back to its pre-pandemic state quite yet, SAVI still managed to conquer some amazing feats.
Looking back, we entered 2021 with a vengeance; any downtime was spent focusing on testing, improving, and producing new features and products lines. Turns out, 2021 was one of our best years yet!
Here are the SAVI Controls 2021 Highlights. We would love to see yours as well!
We may have moved our booth off the floor, but we were able to give IC21 attendees a true, immersive AV experience.
The SAVI Server Pro won an InfoComm Best of Show 2021 award for AV Technology.
We've added NETGEAR amongst our ranks of strategic partnerships that will accelerate a new era of AV over IP.
Our CTO, Derek Wilson, spoke with AV news outlets about how SAVI is simplifying the world of commercial AV, highlighting strategic partnerships and new innovative technology.
AV Magazine highlights the success of SAVI 3 Tech Training. Register today for our free, hands-on, 2 day virtual AV tech course!
Our SAVI Design Director spoke to AV Magazine about the importance of UX in designing an AV control and management system.
Our SAVI Training Manager provides tips on how to ensure pristine audio quality during a video conference.
Our CEO, John Dorsey, CTO, Derek Wilson, and board member Eric Smith, discuss how SAVI will revolutionize the commercial AV industry just as Control4 did for residential.
Tech in Motion announced our CTO that we all know and love, Derek Wilson, as a finalist for the Best Tech Manager Category in the Timmy Awards.
We launched the SAVI Innovators Club to give the Best-in-Class commercial AV control dealers a lifetime of benefits in the AV automation industry.
SAVI was named the winner of the 2021 BIG Innovation Awards presented by the Business Intelligence Group.
Dear 2021, you were still a rough year, but you had your moments 🙂
Sincerely, Team SAVI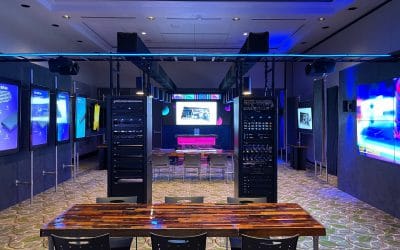 SAVI Excelled at InfoComm 2021 As we began to prepare for InfoComm 2021, the future seemed bleak. The amount of exhibitors and attendees was reduced to less than its usual size, our meeting room was mostly obscured from sight, and overall, the show simply wasn't the...
read more