SAVI end user experience at Topgolf
Intro
While case studies usually focus on the initial integration experience and the challenges a business faced prior to choosing SAVI, today we focus solely on the end-user experience. We spoke to everyday end-users and discovered how they use SAVI on a daily basis to elevate and enhance their guest experience. 
With hundreds of displays, lighting fixtures, and audio zones in a massive venue, Topgolf found the perfect AV control, management, and automation solution in SAVI 3. After 3 years of national and international rollouts, we spoke to Topgolf employees about their everyday experiences with SAVI 3.  

User Training
Corporations like Topgolf are constantly growing their footprint throughout the world which means they required a unified system that was intuitive enough for employees and management to master without extensive training. The simplicity of SAVI 3 makes for quick proficiency of the system and seamless operation if an employee transfers from one venue to another, reducing cost in investing and retraining staff.
Scott Shultz, Director of Technology Innovation, said "A lot of times we'll promote associates from one venue, and they'll go and open as part of the opening operations team in the new venues. The fact that they've been trained on the SAVI interface means they're able to walk in a new venue and immediately be able to control the digital experience, the AV experience, for our guests, really without any training at all."
"When it comes to the training, typically when AV is involved, it can be lengthy and difficult. With SAVI it's a very intuitive type training," said Clint Hill, Director of Operations.
Bring Your Own Device
SAVI 3 is accessible on any modern device with a web browser such as a smart phone, a tablet, or a computer. With complete control at their fingertips, Topgolf employees are able to pull out their device and make changes on the fly.
"My favorite thing about SAVI is you can pull out your iPhone, its's there, within a couple of seconds, whatever changes you need to make are made, it's accessible anywhere throughout the venue, super easy, and it just makes being a manager on the floor much simpler," said Clint.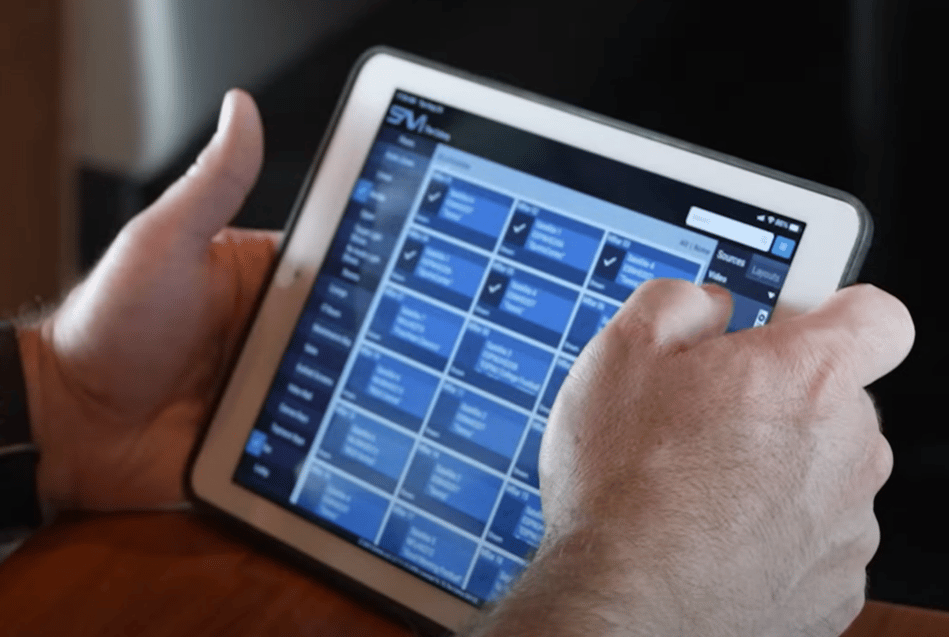 SAVI Canvas
SAVI Canvas enables Topgolf to deploy all types of content throughout their venues. Coupled with LG webOS displays, Canvas streamlines content distribution to Topgolf's bay board displays and allows them to change the layout of each screen to showcase multiple streams of entertainment at once. Management can throw up a logo, a leaderboard, a sports game, or ad rotations to engage their guests and keep them coming back for the same immersive experience.
"We can actually customize the experience in that bay if we have an event going on in our venue, they can structure them to do gender reveals for birth announcements, happy birthday messages, congratulations on your engagement or wedding type of announcement for our guests. It gives us a really tailored approach to meet the guests needs where they are," said Scott.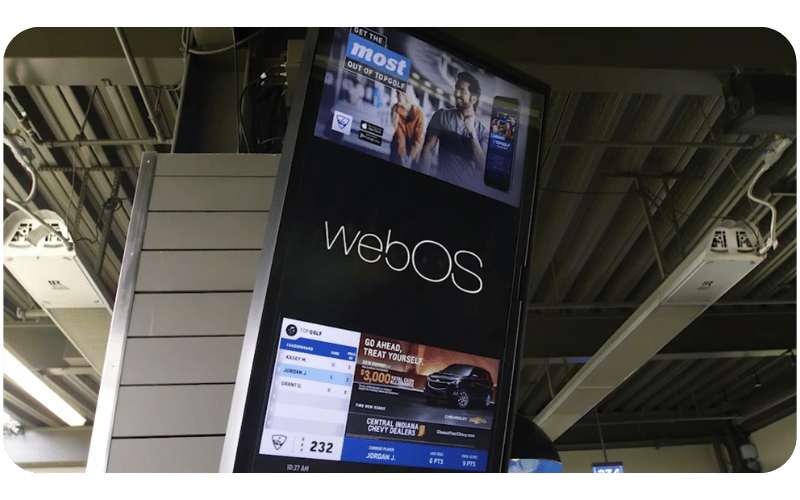 Canvas Dashboard
Byron Baird, VP of Sales at SAVI, said " LG webOS commercial displays are highly reliable and one of the key features that they have is LG webOS which enables SAVI Canvas and particularly the dashboard. The dashboard makes it so that you can manage these displays from here in the venue or from anywhere in the world. Truly, it's second to none. "
The Canvas dashboard facilitates effortless remote management of all devices in the Topgolf venue from anywhere around the world. This remote support makes troubleshooting a breeze as Topgolf staff can dial in and see any issue on any device. Monitoring the heath and status of across devices and across multiple venues resulted in less downtime and a quicker turnaround.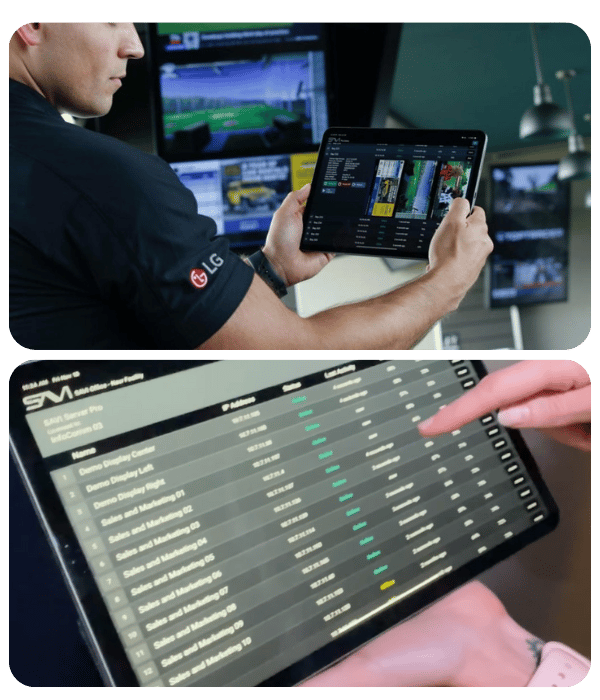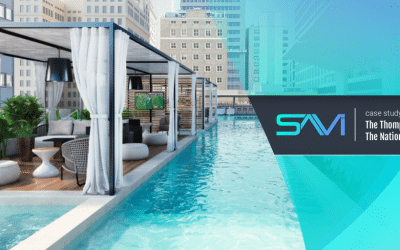 The perfect audiovisual solution for luxury establishments Introduction Located in the historic National Building in downtown Dallas, the Thompson Hotel by Hyatt is a mixed-use luxury property offering award-winning hospitality and scenic views. Within the same...
read more