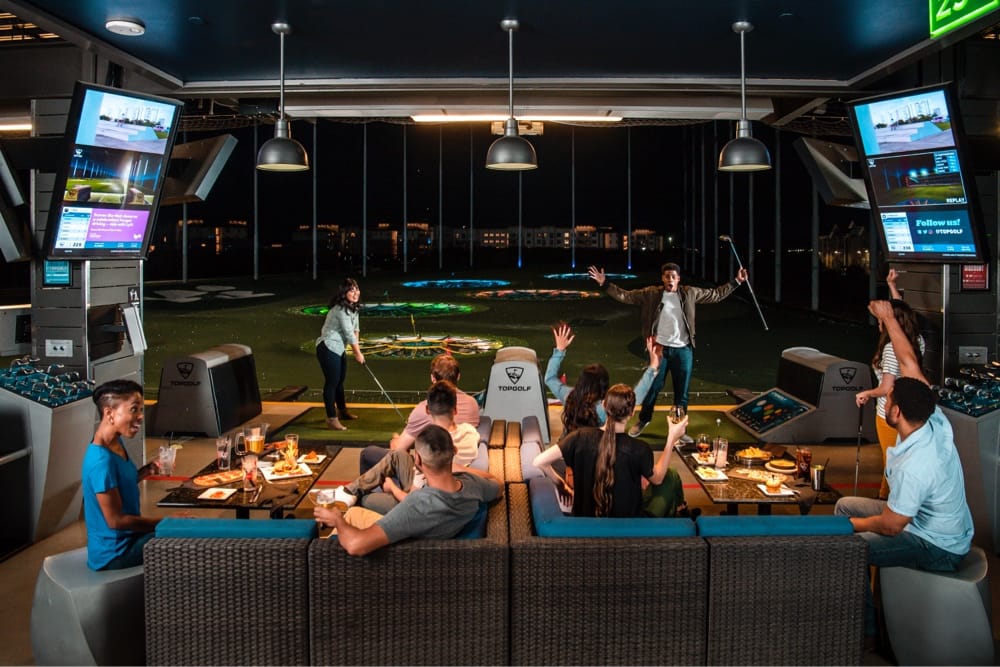 SAVI Controls—together with partners LG Business Solutions and Topgolf Entertainment Group—has recently been announced as the winner of the AV Enhancement or Experience category at this year's ALSD Spotlight Awards.
Established in 1990, The Association of Luxury Suite Directors (ALSD) hosts the annual Spotlight Awards, highlighting the industry's greatest accomplishments each year. As the name suggests, the AV Enhancement or Experience Award recognizes the best use of audio-visual assets to enhance the guest journey and immersive experience.
Honored to be recognized by The Association of Luxury Suite Directors, we'd like to share the ins and outs of this one-of-a-kind project and the incredible partnership behind it.  
A Winning Combination 
So, how did it all come to be? Well, let's start at the beginning. Topgolf (a leading global sports and entertainment destination) has nearly 60 locations in the U.S. and worldwide. To date, their venues have collectively entertained more than 20 million guests. 
As part of their core brand offering, Topgolf wanted to provide their guests with the ultimate sports and entertainment experience. Of course, a key and integral part of this unique experience is the venue's digital displays within Topgolf's multi-level complexes. Unfortunately, the initial displays weren't designed for a dynamic outdoor venue such as this. These previous units would break, lose power, and continually need replacing. After countless and costly problems, Topgolf decided that they needed new and improved automated solutions. 
After sitting down and understanding all the AV challenges that the team faced, Topgolf quickly embarked on a partnership with SAVI Controls, LG Business Solutions, along with systems integration partner Diem Digital, to create an innovative solution called SAVI Canvas. 
The Challenge Was Set
In order to create the ultimate sports and entertainment experience, Topgolf needed to transition from consumer televisions to commercial displays. These displays required to run on software (cue SAVI Canvas) that would allow simultaneous control of content delivery and offer a display management system that was both innovative and easy-to-use. 
Every display screen needed to be split into three separate panels to accommodate each venue's content needs. This tri-pane display feature then allowed for simultaneous programming, marketing content, and the Topgolf game to be shown on a single portrait display. LG's hybrid outdoor displays were specially selected for their reliability, picture quality, and customizability. SAVI Controls also developed new custom mounts and enclosures to protect the displays from outdoor elements.
On top of this, the displays would need to seamlessly connect to one another from an easy-to-use and central location. The SAVI Controls team developed SAVI Canvas software to run exclusively on LG webOS commercial displays, enabling Topgolf to control, manage, and deliver content to displays at each venue – all over a single network cable. 
 "SAVI is all about eliminating the complexity from commercial installs with Canvas, we've completely reimagined the programming and installation process, making it so easy for employees to get the right content onto the right displays every time. It's easy to install and implement.  Easy to train. And, most importantly, easy to enjoy,"  explains CEO and Founder of SAVI Controls, John Dorsey.
Better Together
Since deploying the solution in 2017, Topgolf has seen significant benefits and achieved unprecedented innovation. With reduced costs and increased reliability, Topgolf is able to provide their guests with the real-time, dynamic visual solution they had always dreamed of.
After 10,000 LG webOS commercial displays have been installed in almost 60 Topgolf venues worldwide, all partners agree the collaboration has been a game-changer for the Topgolf organization. Now, Topgolf's visitors can keep up with sports and other TV programs while simultaneously having an entertainment experience unlike any other.
To be recognized by ALSD for this project is the cherry on top of a truly powerful partnership–one of which we are extremely excited to be part of. 
We can't wait to see what the future holds. 
To watch Topgolf's case study, please click here. 
Contact Us Today
Established in 2014, SAVI Controls is revolutionizing commercial AV with thoughtfully designed, full-scale AV control and automation solutions that focus on delivering delightful experiences to the end-user. For more information, visit our website or call us on (214) 785-6510.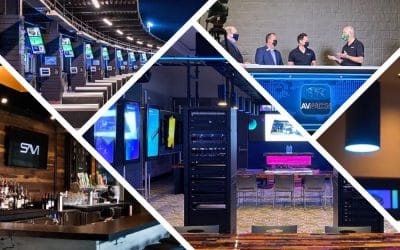 SAVI Controls 2021 Highlights As we entered 2021, the AV industry and the world itself, remained unsure of what post-pandemic life would look like. Although the world isn't back to its pre-pandemic state quite yet, SAVI still managed to conquer some amazing feats....
read more