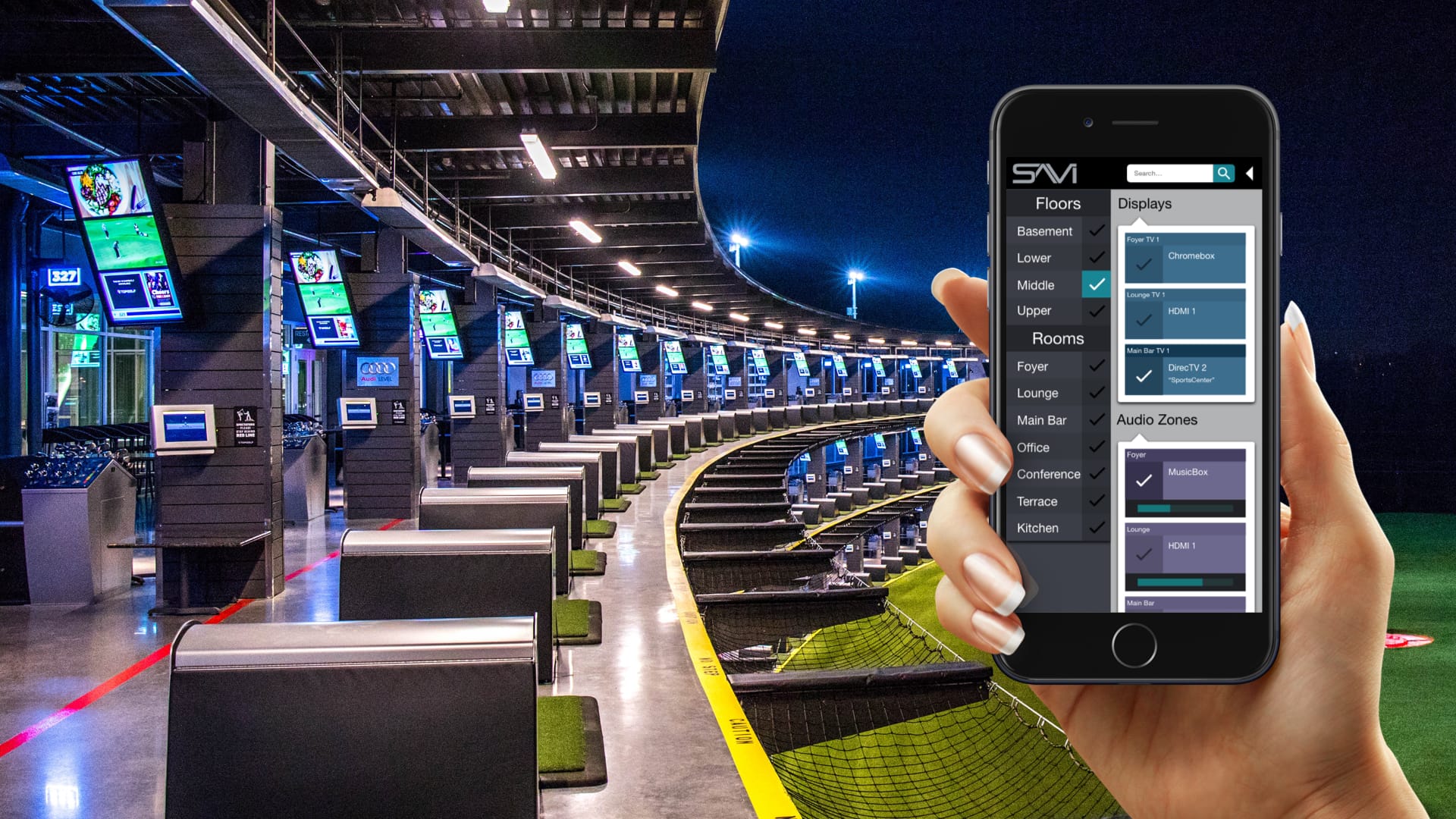 Topgolf Project Wins 2020 ALSD Spotlight Award
SAVI Controls Partnership with LG Secures Top Commercial AV Honors
Dallas, TX –December 10, 2020 –  SAVI Controls, designer and manufacturer of commercial AV control and automation solutions, was honored – along with partners LG Business Solutions and Topgolf Entertainment Group – with the 2020 ALSD Spotlight Award for the best "AV Enhancement or Experience" category.  Established in 1990, The Association of Luxury Suite Directors (ALSD) hosts the annual Spotlight Awards, highlighting the industry's greatest accomplishments each year. The best AV Enhancement or Experience Award recognizes the best use of audio-visual assets to enhance the guest journey and immersive experience.
SAVI Controls, LG and Topgolf sought to offer guests the ultimate sports and entertainment experience across all Topgolf venues by enhancing the technology platform and transitioning from consumer televisions to immersive and durable commercial displays. To date, more than 10,000 LG webOS commercial displays have been deployed, each running SAVI Canvas – a software solution originally crafted for Topgolf by SAVI Controls to run exclusively on LG webOS.  Canvas is now a part of the company's SAVI 3 automation and AV system, that enables companies to control, manage, and deliver content to displays across facilities and venues, over a single network cable.
"SAVI is all about eliminating the complexity from commercial installs with Canvas," explains CEO and Founder of SAVI Controls John Dorsey. "We've completely reimagined the programming and installation process, making it so easy for employees to get the right content onto the right displays every time. It's easy to install and implement.  Easy to train.  And, most importantly, easy to enjoy."
The implementation of the LG webOS commercial displays with SAVI Canvas not only enabled Topgolf to manage displays remotely but also significantly reduced the failure rate and replacement labor overhead of previous consumer displays. Topgolf continues to enhance the customer experience and achieve unprecedented innovation, thanks to the revolutionary solution developed by LG and SAVI Controls, Dorsey said.
To download images and read a detailed Topgolf case study, please click here. For the case study video, please click here.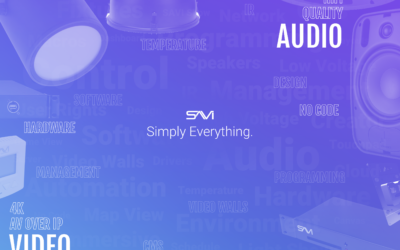 SAVI Ecosystem Expands to Offer Dealers One-Stop Access to Leading Commercial AV Solutions: Lighting, Audio, Video, Security, and Networking  LG, Sonance, NETGEAR, and Hanwha commercial products are now available in SAVI's online store. In addition to introducing its...
read more