Sales Engineers, Steven Mosallimy Philip DeHoyos, join the SAVI domestic and international sales teams.
The SAVI sales team continues to grow with the addition of sales engineers Steven Mosallimy and Philip DeHoyos. Both team members are committed to providing you with personalized attention, exceptional service, and the support you need to succeed.
Steven started in the residential AV business before jumping to commercial AV as a support technician in 2017.  Soon he transitioned to a support manager then director of support, until he joined  SAVI as a sales engineer in 2022.  Throughout Steven's years in the AV industry, he has been involved with many large-scale commercial AV projects and has grown accustomed to multiple aspects of the business.
Philip has over 25 years of experience in the Pro AV industry. His previous roles consisted of system designer and LV/AV Estimator. Philip's wealth of knowledge in the analog sunset and the adoption of network standards has equipped him with the skills to support international projects as SAVI's Sales Engineer. Philip's role will focus on partner consultation along with the design and delivery of client projects.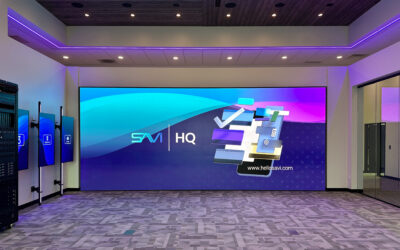 SAVI Opens State-of-the-Art Headquarters to Redefine Commercial AV Experiences Reinforcing its commitment to dealers and partners, SAVI unveils a new HQ with an immersive experience center showcasing their solutions like never before. Dallas, TX – November 13, 2023 –...
read more