AV Magazine Features SAVI 3 Tech Training
Last month, AV Magazine examined the industry's response to the pandemic; more specifically, how AV integrators, distributors, and manufacturers have transformed in-person technical trainings to meet the new needs of their customers. As author Lindsey Reynolds uncovered, rather than decimating training, "the pandemic appears to have acted as a catalyst for innovation, injecting life in both the providers and consumers of pro AV training."  Leading the charge, AV manufacturers are redesigning what was once considered a "necessary evil" (lookin' at you, webinars) into a learning experience that's immersive and engaging.  SAVI Controls is among the companies highlighted in the article for developing a solution focused on Learning Not Training. Read on for a brief overview of Reynold's research and how SAVI Controls is changing the training game!
Is Virtual Training Here to Stay?
According to research conducted by AV Magazine, the popularity of online training with AV manufacturers has skyrocketed. When the pandemic started, manufacturers quickly created an online training system to help people learn new skills or to brush up on what they already know. This training system has many benefits: easy access to information, enhanced training quality, self-paced work, and staying safe during the pandemic. Analytics even allow managers to oversee training and jump in to help when it is needed. Results show that trainees find online training to be effective, sometimes even more effective than its in-person counterparts.
Key Stats
Interestingly, 77% of survey respondents took a webinar in the last 12 months, however it was voted to be the least favorite format with only 4.55% of the vote. AV Magazine included more stats about online training:
90% found online training valuable
36% found online training to be more effective for knowledge-based training
Only 14% thought practical skills can be learned online
SAVI's Virtual Tech Training
SAVI first began developing a virtual training program in June 2020, one year before research showed preference and perceived value of online training for knowledge-based or practical application learning – though as former integrators, we already knew the many pitfalls of past in-person and online programs. So, we set out to design our training with the dealer in mind and with the goal of creating a program that was immersive, hands-on, technical, fun, and virtual.
How can an online course be hands-on, you may ask? SAVI 3 Tech Training runs on a dedicated fiber backbone, where students log on to one of 16 training stations equipped with a remote PC and a USB web camera enabling a global view of the student's personal SAVI hardware, including the SAVI Server Pro, two SAVI STREAM.Ones, two firesticks, a DSP.One Demo Server, DMX LED fixture, SAVI thermostat, a network switch, and an LG webOS display. Additionally, we have three more stations to serve as home base for our training manager and two teaching assistants who provide one-on-one assistance.
Essentially, we have provided a mini configurable facility for each trainee to program, configure, and see their changes in real-time.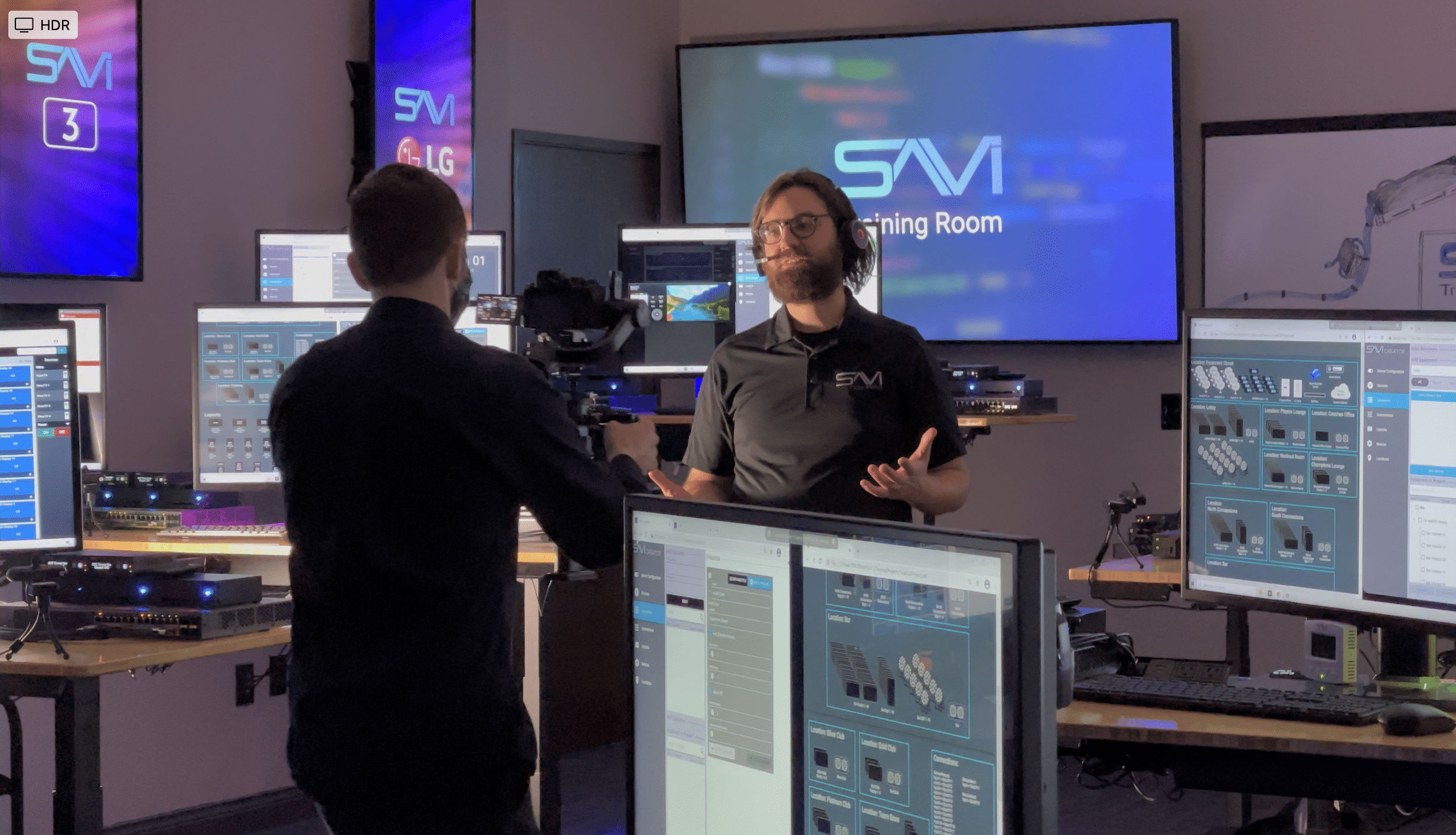 SAVI 3 Results
According to Mark Wells, President of Entertainment Systems, Inc., "In virtual trainings I've done, you work within the programming software on your own system, but it's all theoretical. Being able to remote in during training to do the programming you're being trained on, let alone having camera access to see you are successfully doing the work, is a game-changer, in my opinion."
"This has been the best training class I have taken online. I appreciate the amount of material covered in two days and access to real gear. It really made the information sink in being able to run so many drills with the equipment. Also, one of the best trainers I have had in any certification/dealer training." Sam Welchel, Ford Audio Video
"This was the best product training I have ever done, hands down. During covid, I took over 110 manufacturers trainings for all types of AV products. This left them all in the dust. I can honestly say I'd buy this product, not just because it's powerful and well designed, but because I know I can use it." Anthony Nardini, All Tech Integration
"I think this class was fantastic! Very informative, easy to understand and apply, and perfectly paced to easily follow along but not get bored." Nathan Jennings, Ford Audio Video
Join Us!
Want to become a SAVI Certified Dealer? Check out our online training! Ditch those tedious tech training sessions and join us at SAVI, where you can get certified in only two days. This hands-on, virtual learning experience will have you saving time and money when programming a project of any size. Say goodbye to boring and hello to SAVI!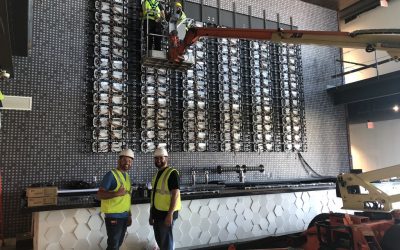 You should - it's a fun career! Here are a few basics: What is an AV technician? As an AV tech, you get to play with all sorts of cool technology. You will set up, manage, support, and repair AV equipment that helps create an immersive experience. AV Techs can deal...
read more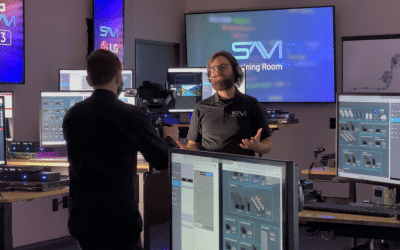 SAVI Controls Commercial Audio Visual  Technician Training A long time ago, in a galaxy far, far away, otherwise known as pre-2020, we offered an in-person Dealer training course here at SAVI HQ. We even featured a field trip to check out all the good stuff we've got...
read more