You should – it's a fun career! Here are a few basics:
What is an AV technician? As an AV tech, you get to play with all sorts of cool technology. You will set up, manage, support, and repair AV equipment that helps create an immersive experience. AV Techs can deal with microphones, lighting and sound mixing equipment, amps, servers, display devices, digital signage, video walls, teleconferencing systems,, projectors and more! AV Techs work with all different industries from the music industry at live events to a bar with a killer sound system.
How do you become an AV Technician? While you don't need a 4-year degree to be an AV tech, you certainly need several industry-specific qualifications. These can be gained by a non-degree postsecondary program or certification course. Of course, the love for working with technology and people is a must.
Where can an AV Tech work? Anywhere! The need for AV control and automation lives in literally every industry around the world. You could work in California for the film industry, at a Highrise integrating meeting spaces, or your local bar setting up LG displays for the big game.
How much does an AV tech make? Just like any job, an AV technician's salary is dependent on a variety of factors including where they live and their experience. According to Salary.com, Audio Visual Technicians can make between $42K-$77K a year.
What's the job outlook for AV technicians? Good! The professional AV business index is rebounding from 2020 and continues to grow in sales and employment. With people craving in-person experiences more than ever, now is the perfect time to jump onto the commercial AV world!
What are the next steps? SAVI offers free, 2-day virtual AV Tech Training. Check out our video overview and be sure to stay until the "post-credits" scene!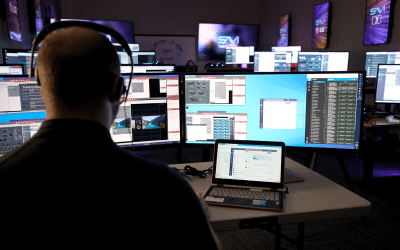 AV Magazine Features SAVI 3 Tech Training Last month, AV Magazine examined the industry's response to the pandemic; more specifically, how AV integrators, distributors, and manufacturers have transformed in-person technical trainings to meet the new needs of their...
read more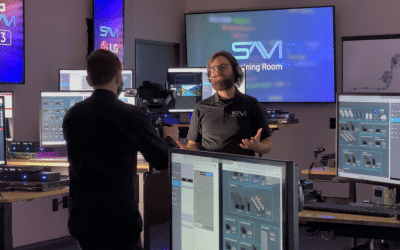 SAVI Controls Commercial Audio Visual  Technician Training A long time ago, in a galaxy far, far away, otherwise known as pre-2020, we offered an in-person Dealer training course here at SAVI HQ. We even featured a field trip to check out all the good stuff we've got...
read more