A shockingly simple new approach to commercial AV programming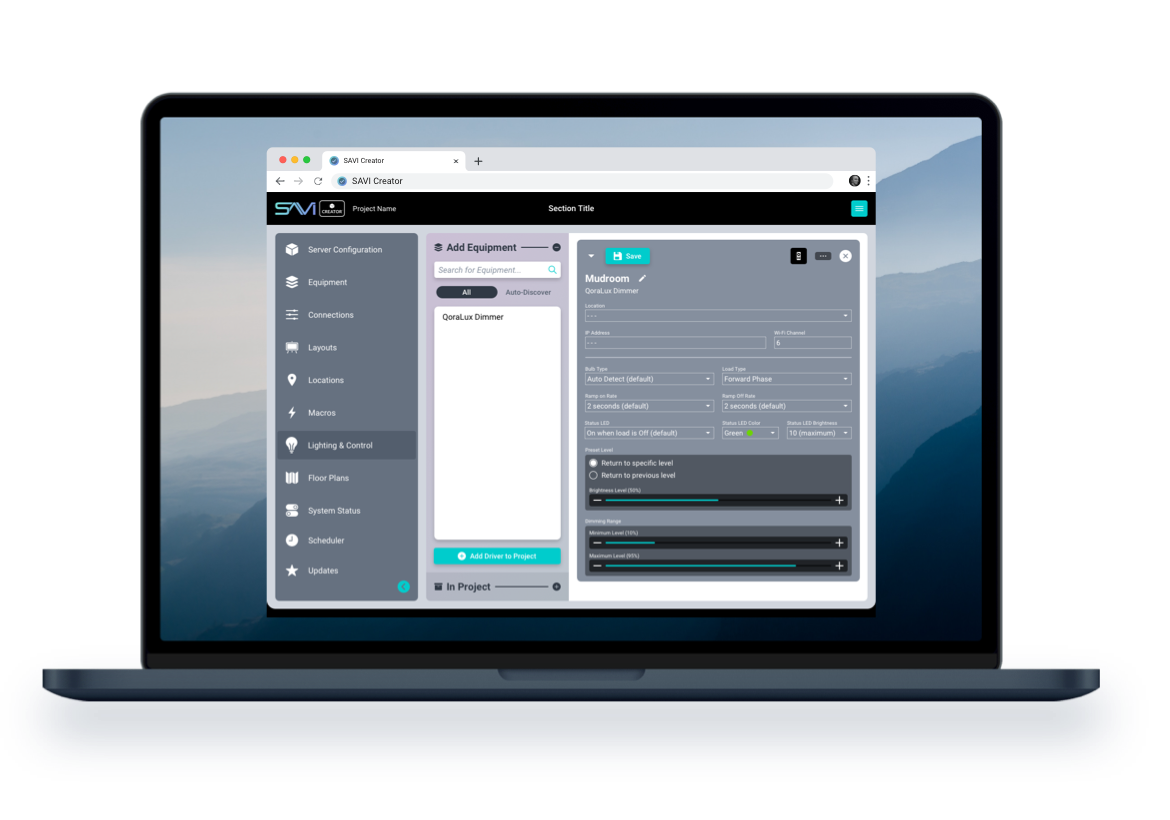 Radically simplified AV programming
Creator delivers a revolutionary new way for AV techs of all levels to program commercial projects. Packed with powerful features enabling integrators to configure systems of any scale, from 10 devices, to thousands, in just hours.  No coding is required and no bulky software to download, Creator works on any web-enabled device. Add multiple displays with just a few clicks. Name hundreds of devices and incrementally assign IP addresses in a flash. Create macros that modify any number of devices all from one page.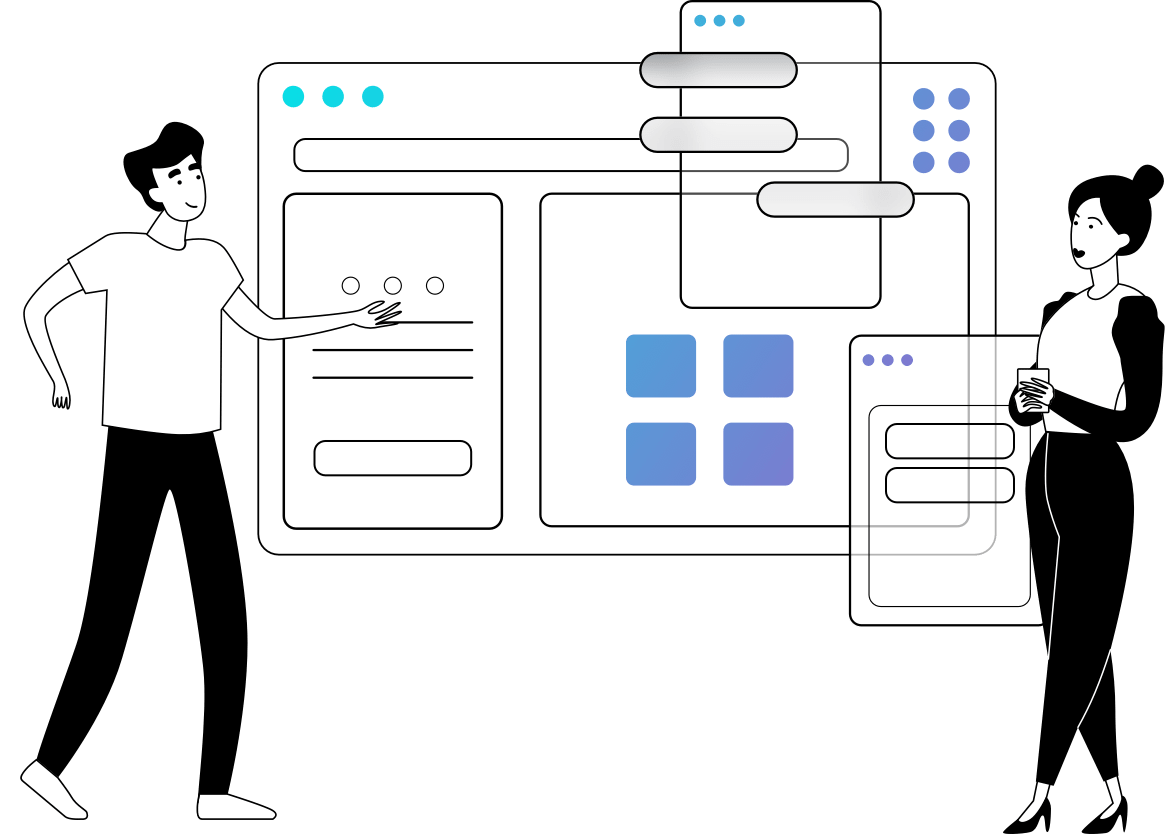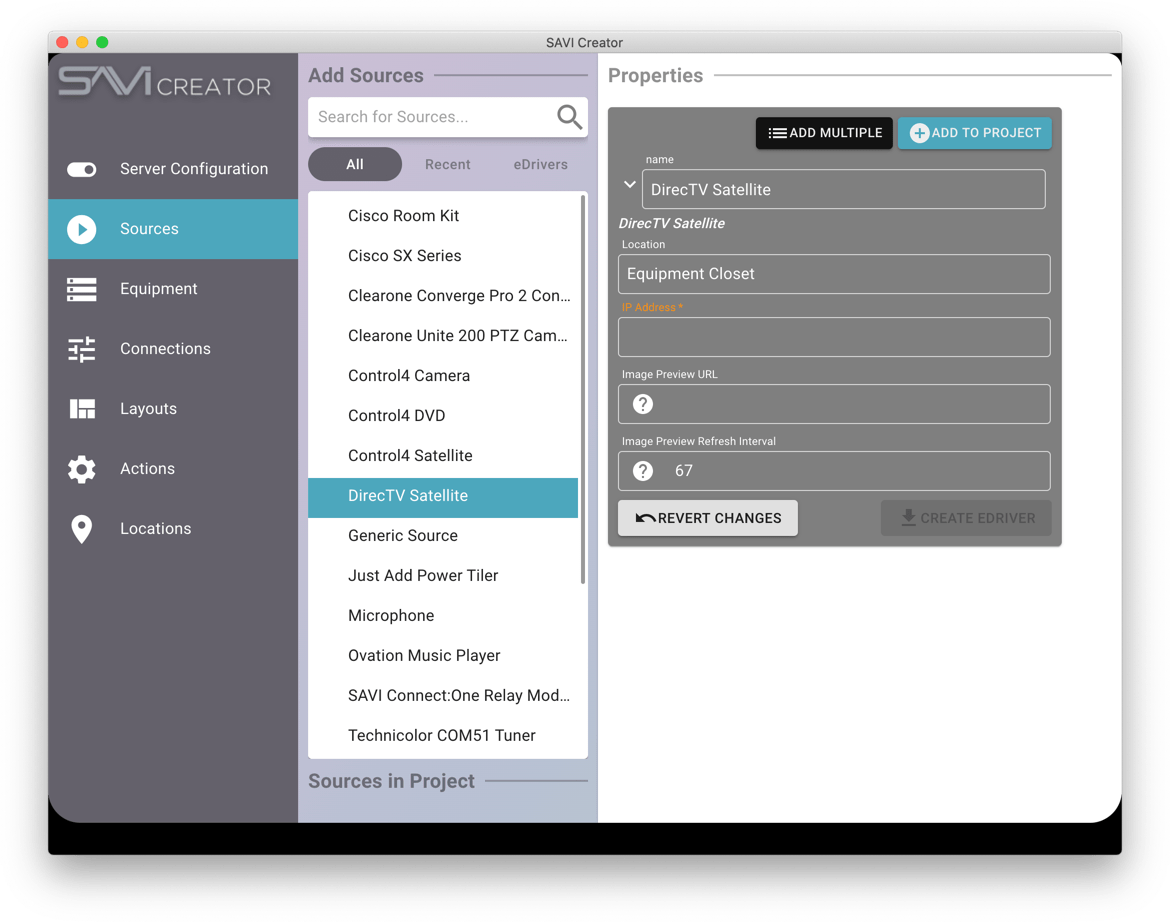 Eliminate monotonous repetition
With Smart Add, say goodbye to the time-intensive tasks of manually programming individual devices and configuring IP addresses. With Creator Smart Add, the ability to program hundreds of devices in just a few clicks is the new reality. Techs can now auto rename and incrementally add devices (of the same type) and IP addresses for any number of devices, saving you HOURS of monotonous work.
Streamline driver integration
Creator enables AV programmers to easily group drivers and view driver properties in a clean, intuitive manner, keeping your project organized and making it easy to quickly reference specific components.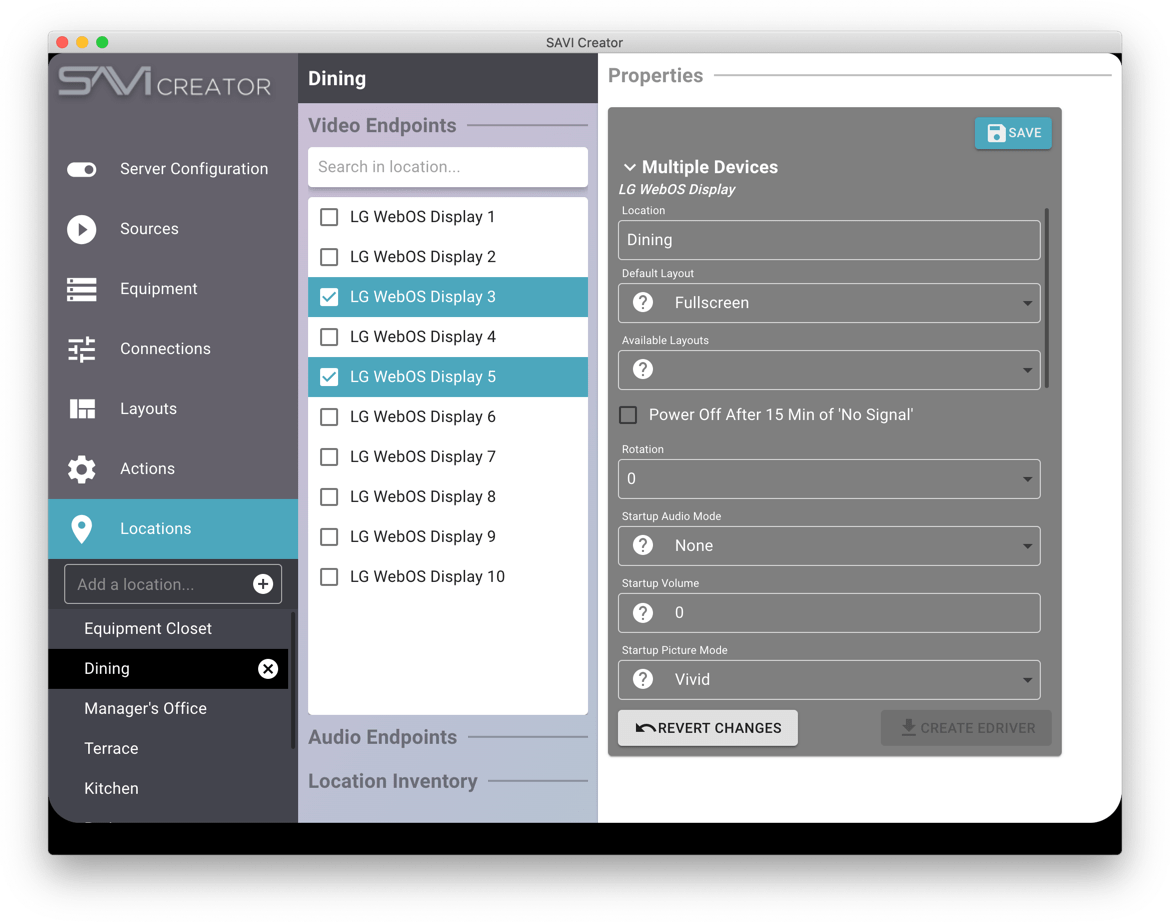 Location tagging and room creation
Keeps your sources and equipment organized as they're added – and automatically create the end-user experience with room creation. The interface even allows the end-user to
create rooms while dropping in the necessary drivers. 
Advanced search and filter
The Creator user interface boasts a responsive advanced Search and Filter feature that is specific to the current view. Gone are the days of endless scrolling and clicking through large projects consisting of tons of equipment, connections, and drivers.  Get in and get out in no time at all.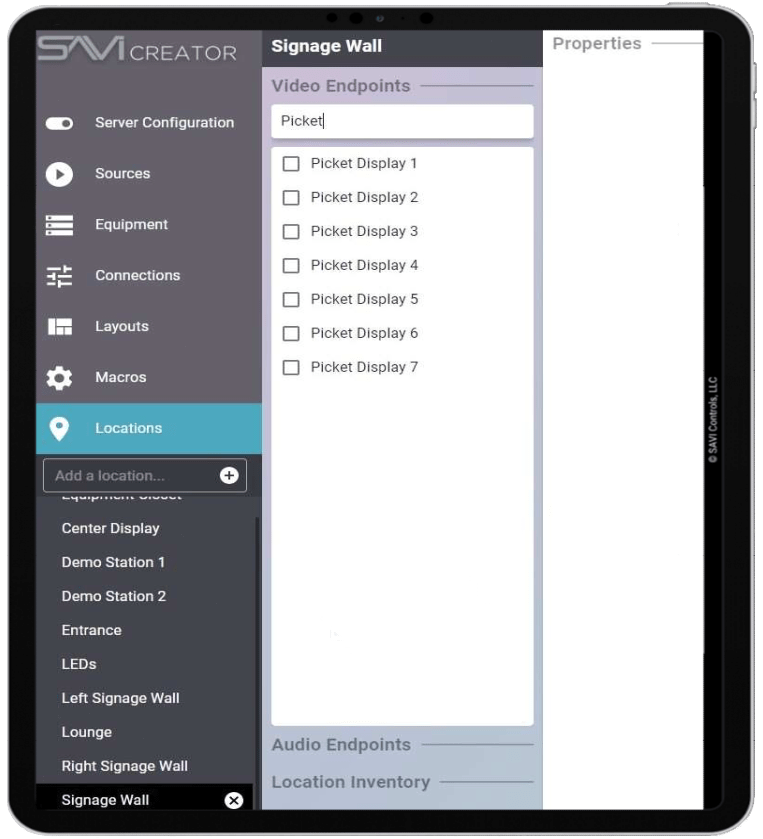 Create lightning-fast layouts
Creating and applying SAVI Canvas layouts is faster than ever before. The display is your canvas with multiple ways to search, select, and de-select displays, you can deploy your desired Canvas layouts in minutes. Create the ultimate multi-viewing experience and deliver a variety of sources to a single display including web pages, iFrames, MPEG streams, virtual desktops, live TV, videos, menus, specials, announcements, custom graphics, and more – all without the expense of complicated digital signage solutions.
Macros that end-users will LOVE
Easily create macros that modify any number of devices all from one page, significantly reducing redundant tasks and increasing install efficiency for any size job.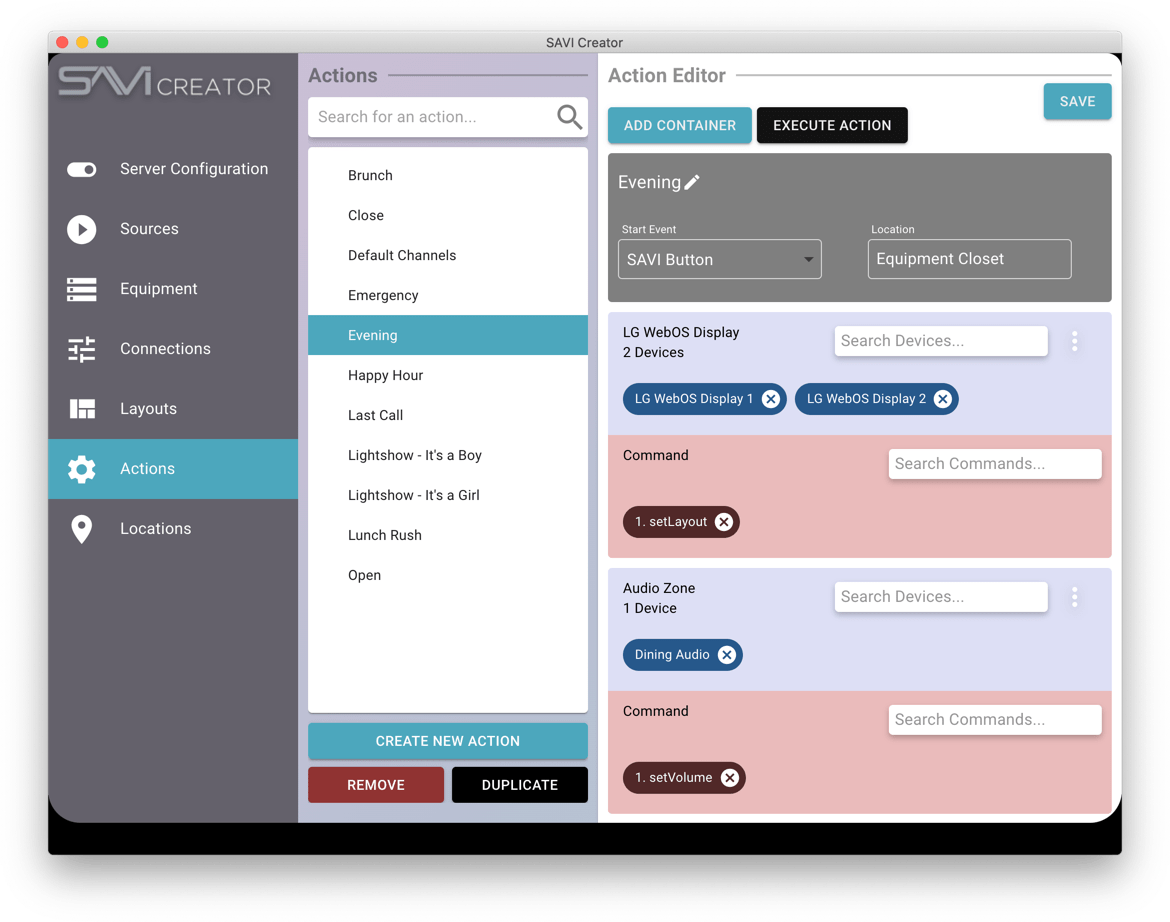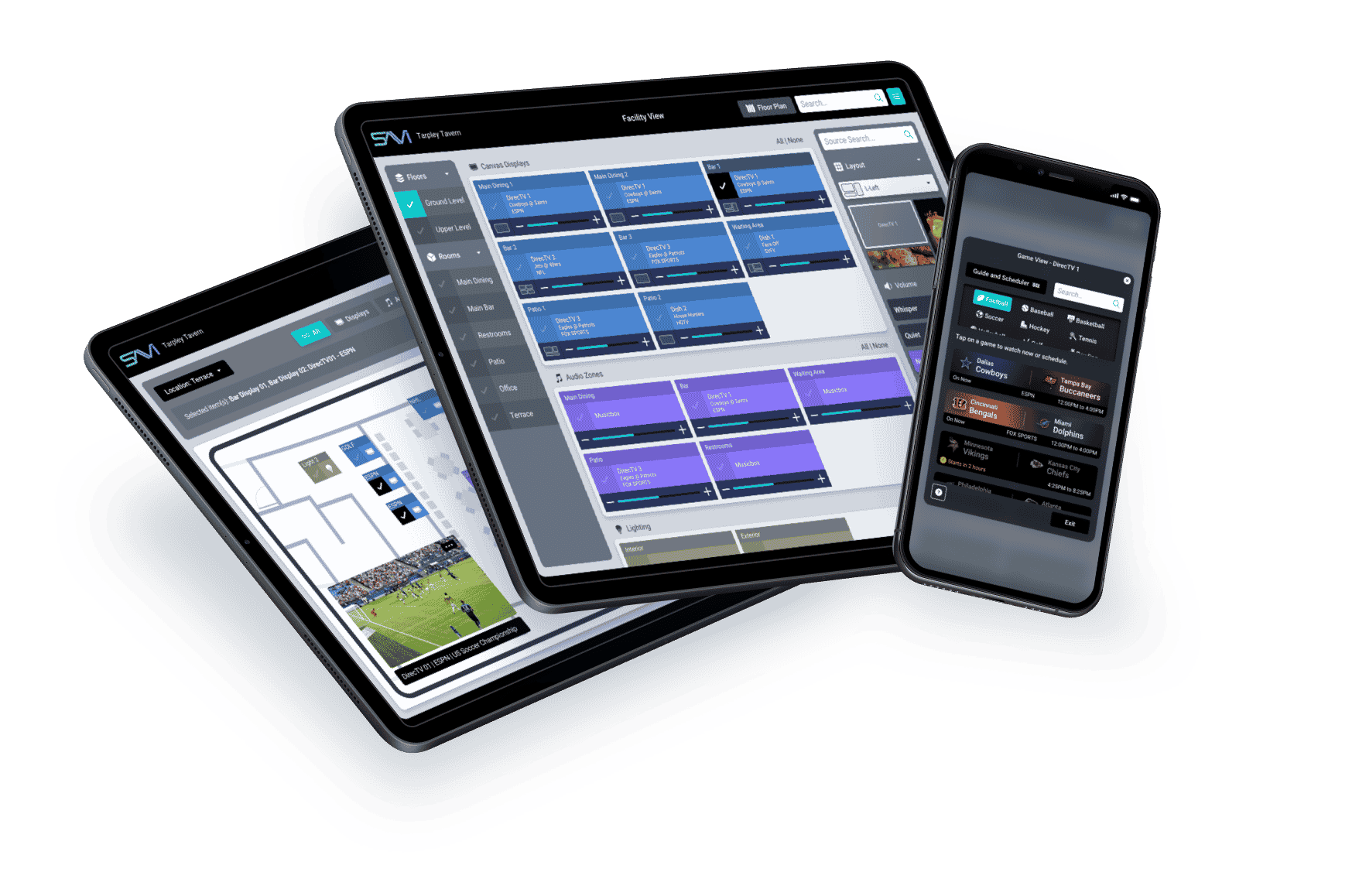 Bring your own device
SAVI 3 can be used on any device equipped with a modern web browser, from your cell phone to a laptop. No need for antiquated software downloads or the cost of dedicated touchscreens and keypads.   You can get to work and make magic happen on the device you're most comfortable using.
Experience how SAVI simplifies the entire AV process from design, programming, and installation to training and the end-user experience!