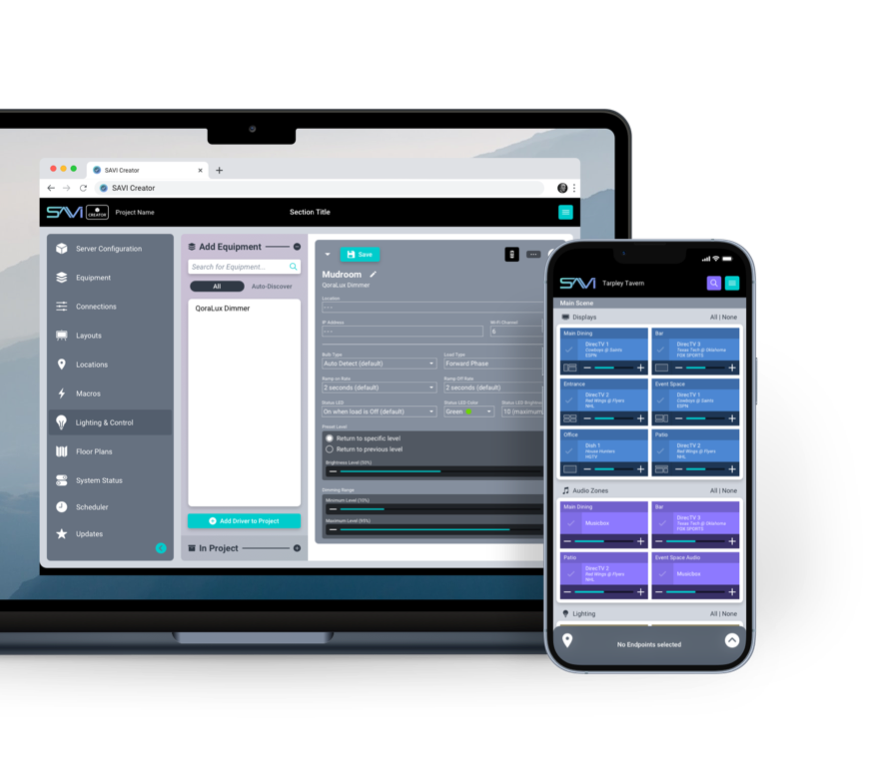 Say Hello to SAVI 3
SAVI 3 streamlines installation, programming, and reduces expense across commercial projects of any size. It is robust enough to support thousands of displays and sources and simple enough to program in a few hours as opposed to weeks or months. Designed around the network, the SAVI 3 AV automation system eliminates failure points, cables, and the need for unnecessary equipment, saving you time and money across every job. SAVI 3 also offers an extremely cost-efficient scaling model, enabling integrators to only pay for what they need with a nominal, one-time activation fee per screen. 
Creator
SAVI Creator delivers a new approach to programming that allows techs of all levels to program a system of any size. It is packed with powerful features enabling integrators to configure thousands of systems of any scale in just hours. Browser-based and with no coding, it's simple: Add multiple displays, incrementally assign IP addresses, organize your equipment with location tagging, and use macros to eliminate redundant tasks for end-users. Delight your customer with richer technology experiences within budget.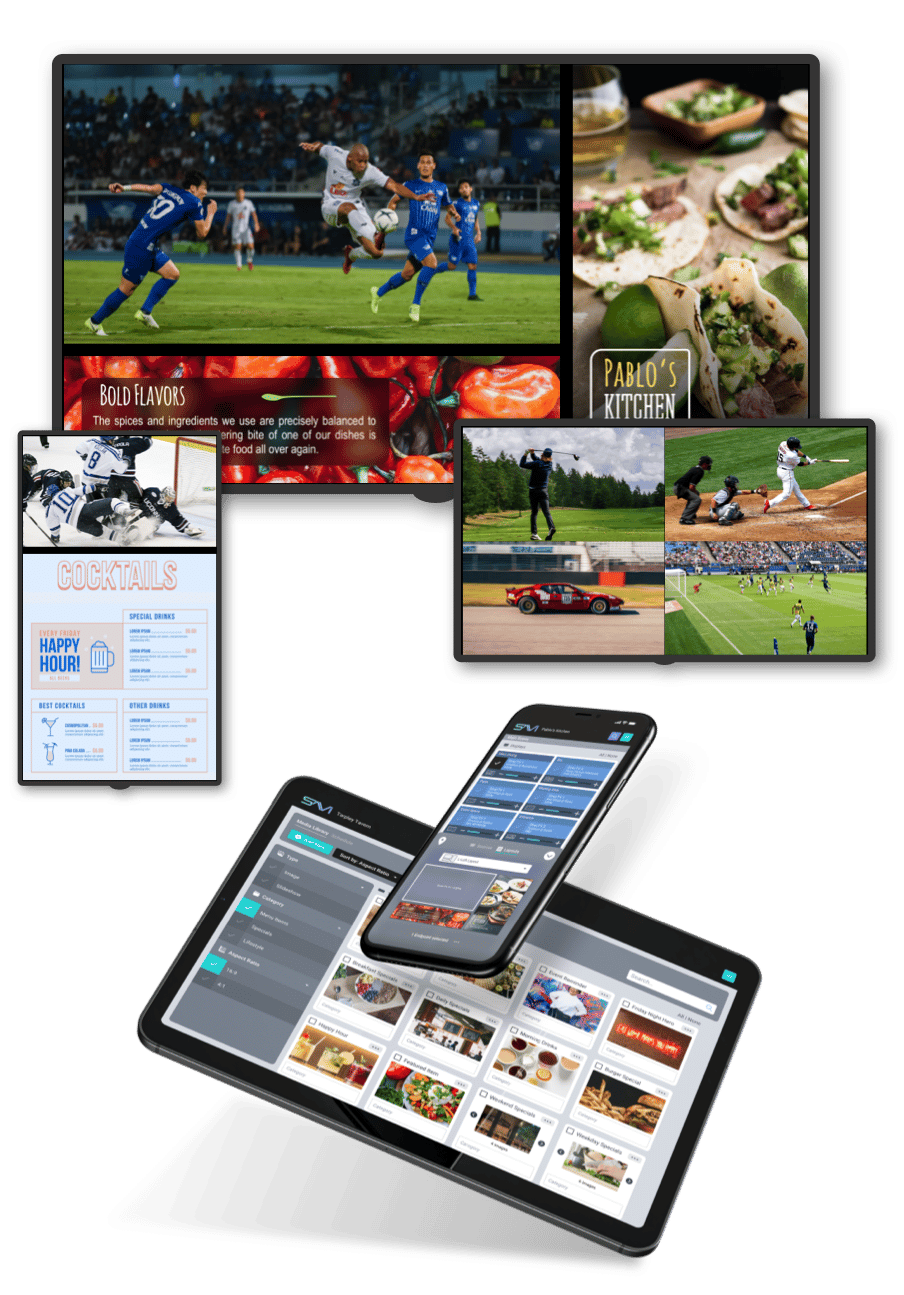 Canvas
With Canvas, only one network cable enables content delivery, display management, and system control. This network-based system eliminates the need for unnecessary equipment and dramatically reduces points of failure. Canvas layouts allow you to divide your display into regions and show multiple content sources on a single display. SAVI Canvas is remarkably simple and cost-effective to deliver high-impact visual experiences for projects of any size.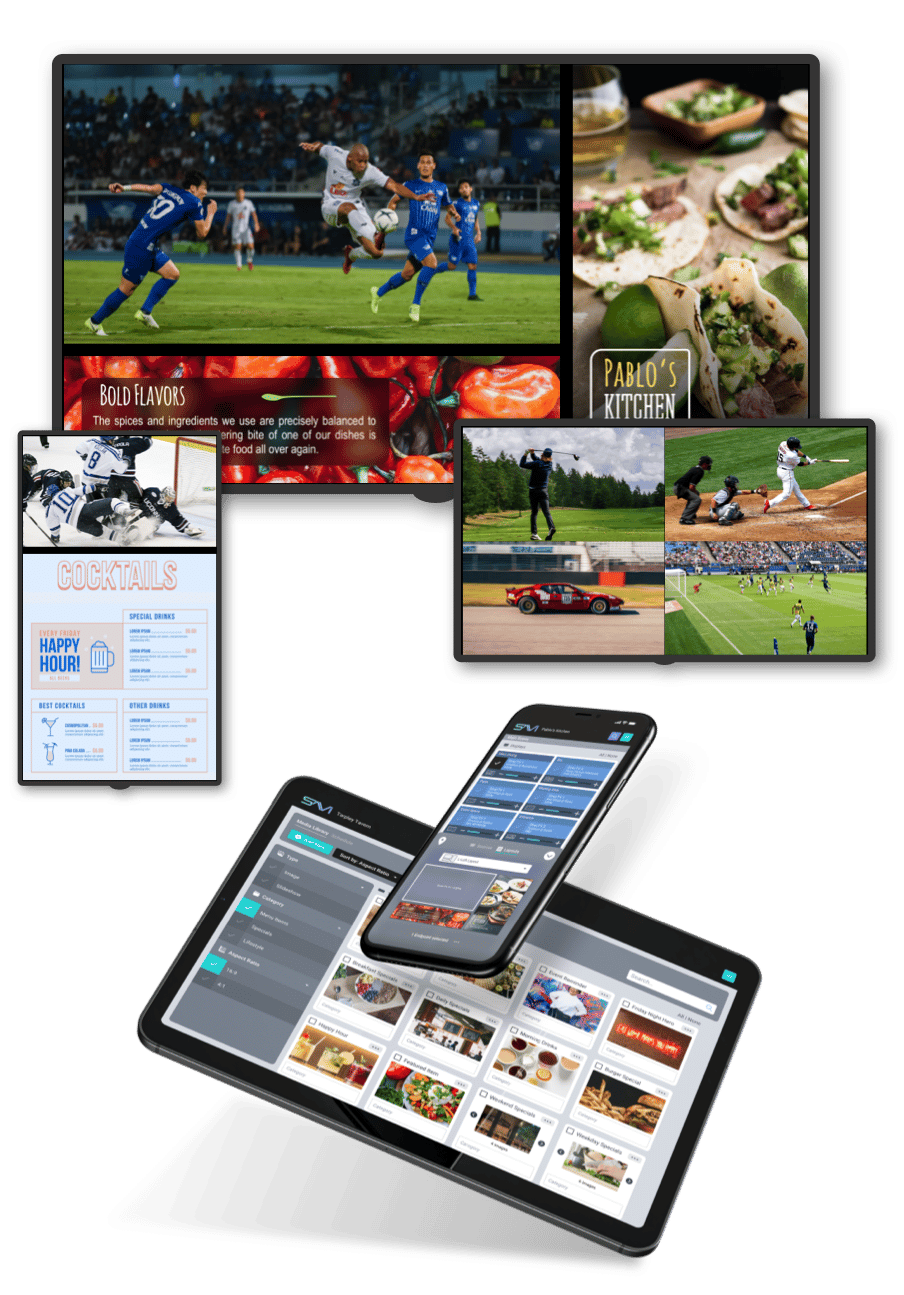 SAVI Audio
SAVI Audio features ICEpower® amplification modules, delivering HiFi quality sound to commercial installations. With SAVI's revolutionary and reimagined configuration UI, integrators of all skill levels can design, program, and install rich and complex audio experiences at a fraction of the time and cost. Built-in SAVI Link, standards-based audio over IP system,  eliminates license management software and combines unlimited sources over the network bringing superior sound and unmatched power in only 1RU.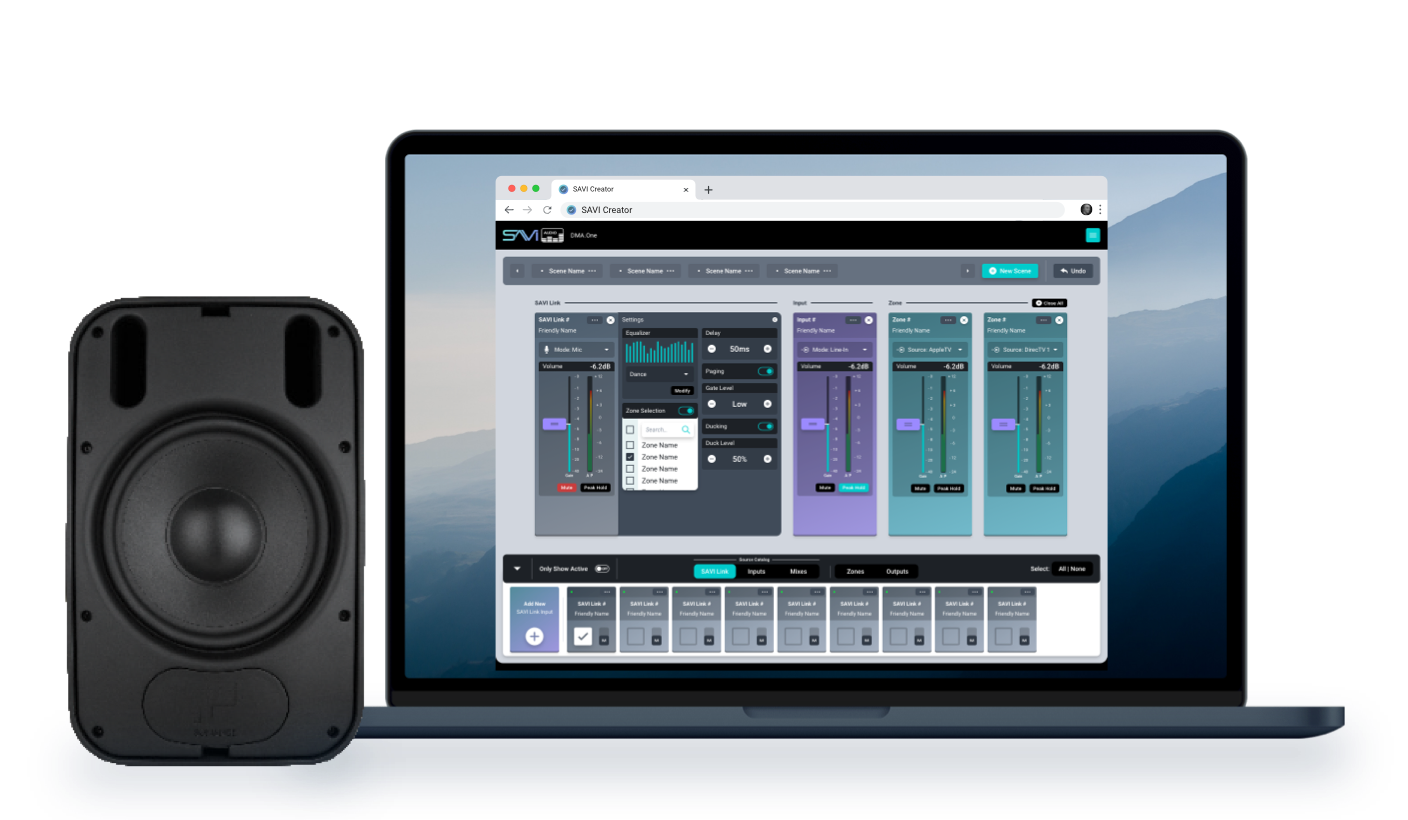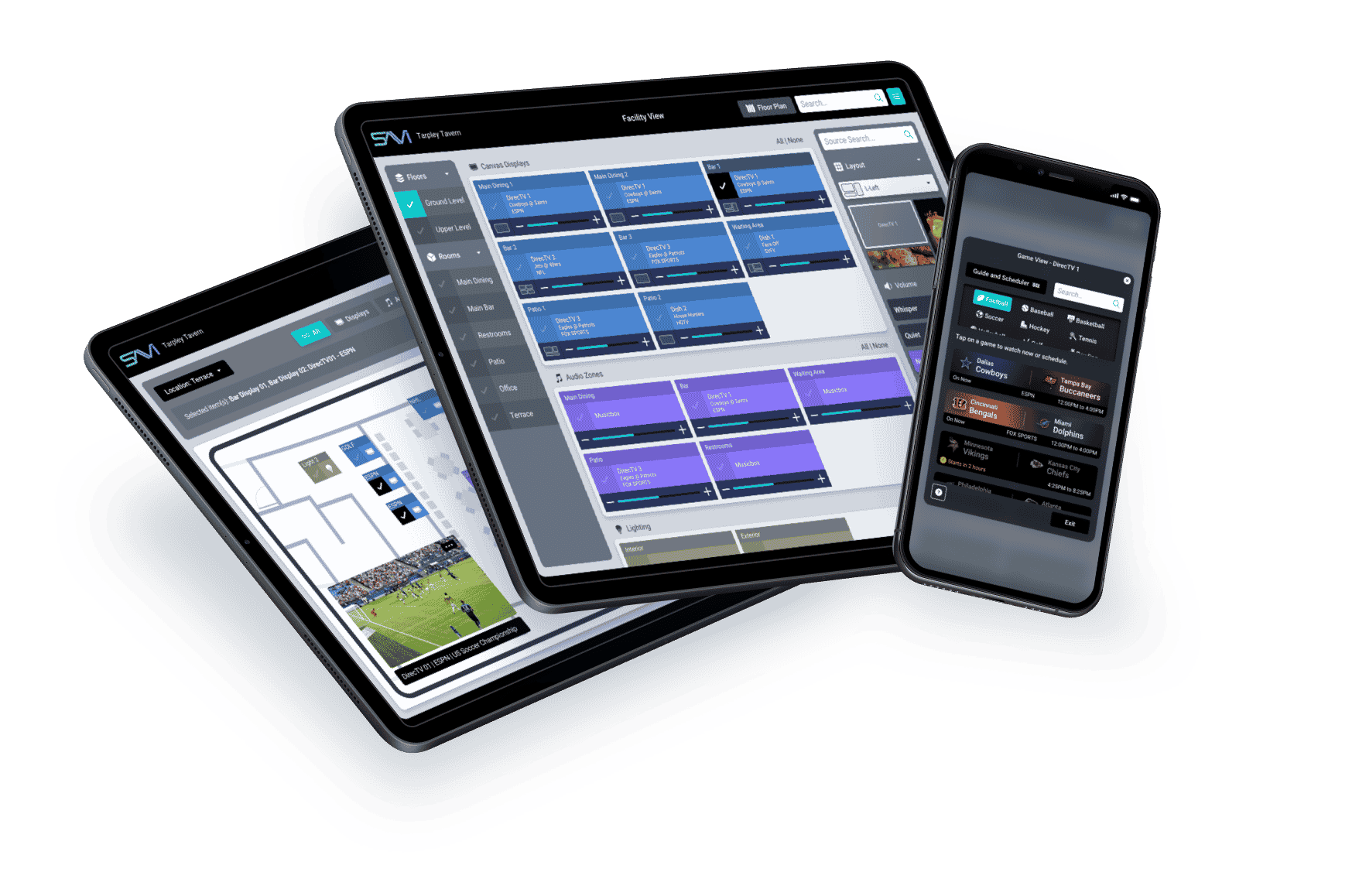 SAVI User Experience
Sleek, approachable, and ultra-responsive UI enables even novice users to quickly tap, swipe, or click to change and deliver content across thousands of devices. The SAVI Interface is accessible from any web-enabled device and so easy to use, virtually no end-user training is required. The elegant and fluid design makes for quick navigation to radically improve usability, allowing employees and their managers to easily master the system.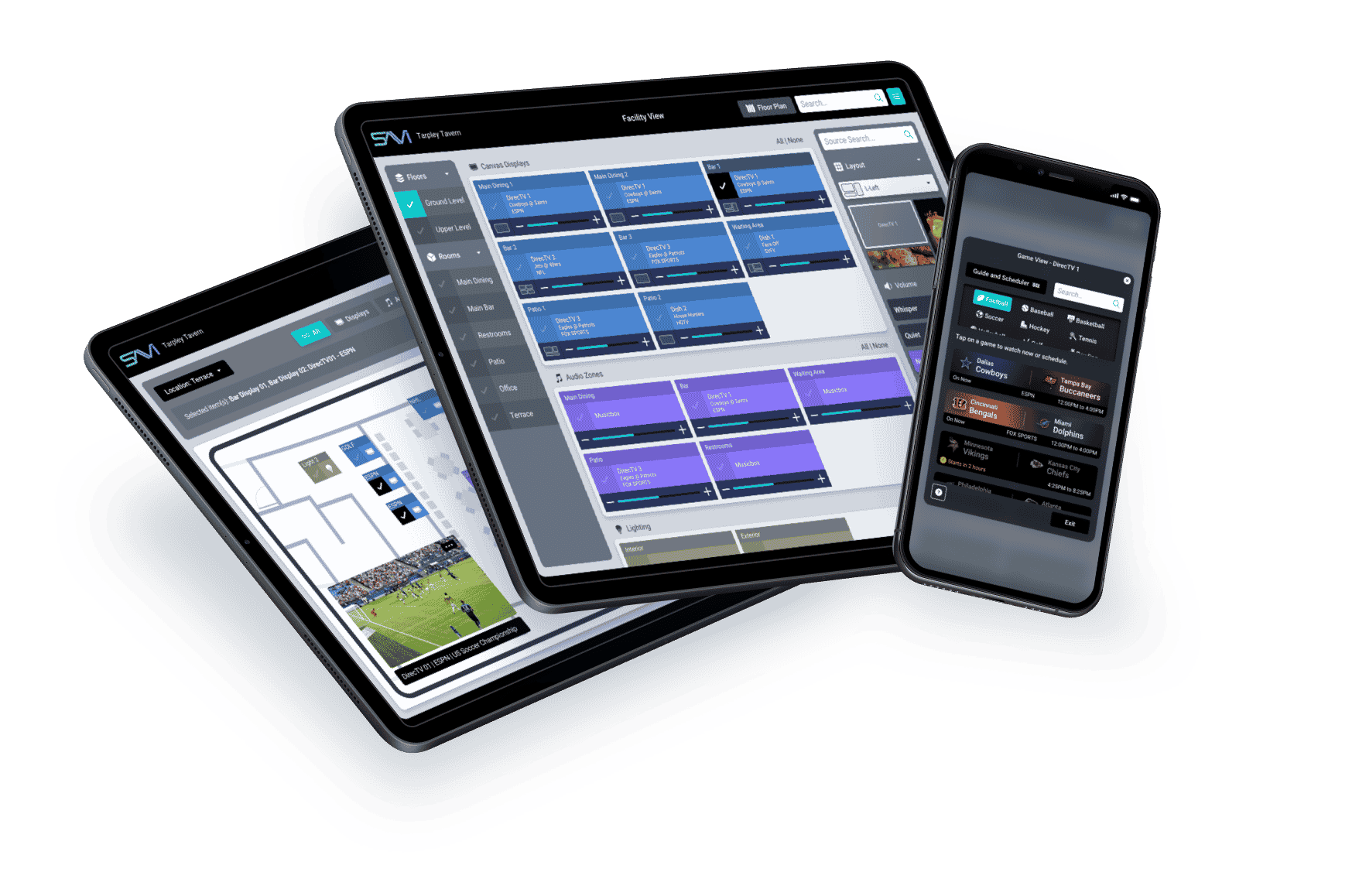 The SAVI 3 Line of Hardware
Our SAVI 3 hardware line was designed with dealers in mind. Thoughtfully engineered to eliminate points of failure, reduce the number of devices required per job, and streamline installation, SAVI hardware is reliable and robust enough to support 1000s of devices with power to spare. Modular, industrial designs coupled with seamless over the network integration makes SAVI the simplest scalable solution on the market. 
Learn how SAVI simplifies the entire AV process from design, programming, and installation to training and the end-user experience!