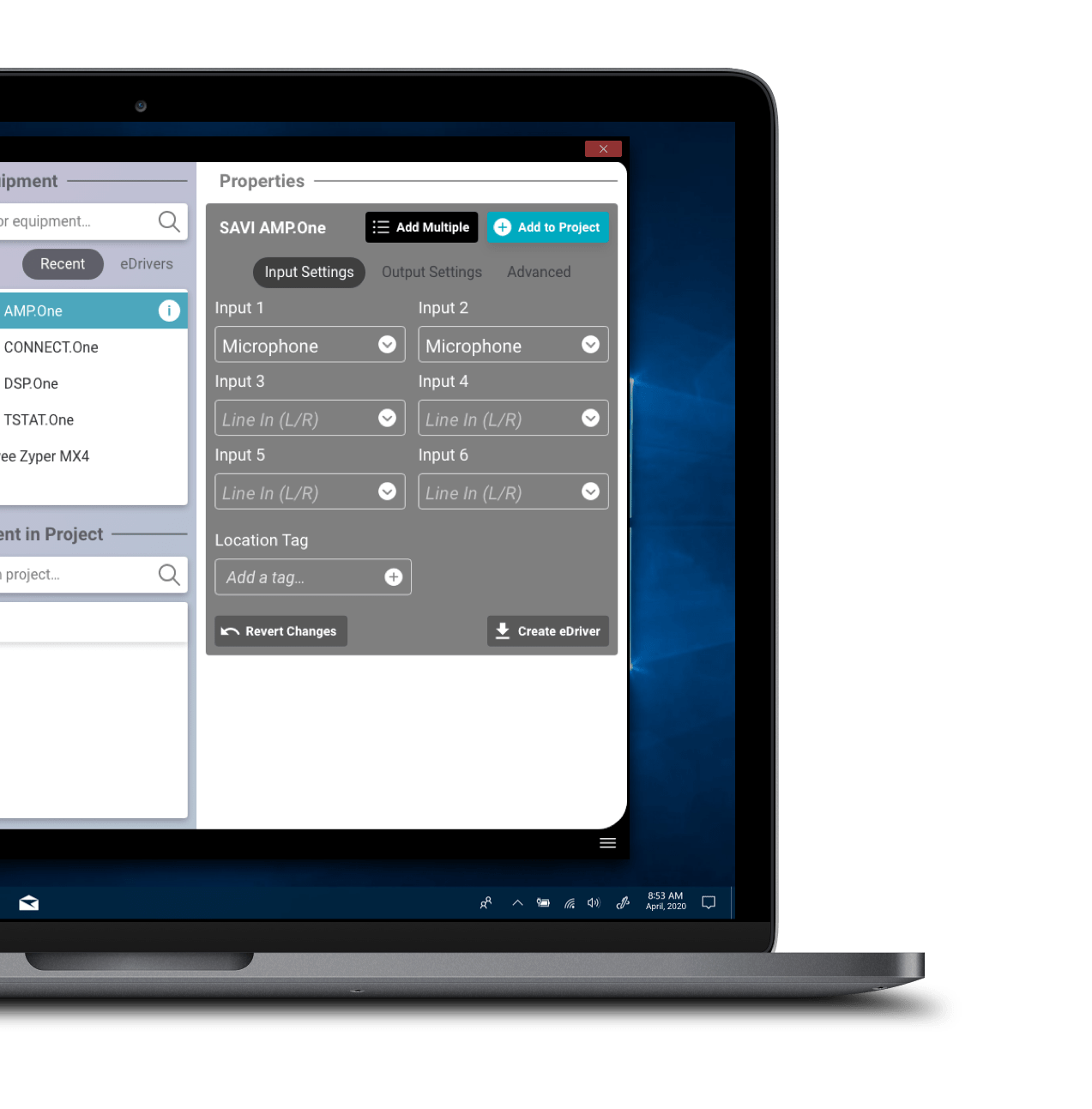 What is SAVI 3?
A radically new AV control and automation system that streamlines installation, programming and expense across commercial projects.
An all-new high-performance and highly reliable product line, with the horsepower to support thousands of displays and sources.
Designed and optimized around the network. Not antiquated technology platforms.
Unbelievably simple. Program large-scale projects in hours, not weeks!
Will disrupt the status quo in Commercial AV.
A Refreshing Focus on the Customer Experience: Hello simplicity.
Today more than ever, businesses rely on audio/video and automation experiences to communicate, sell, market, entertain, educate, train and support their customers. But today, systems are too complicated to manage, troubleshoot and operate.
Not so with SAVI! We designed SAVI 3 with the end-customer in mind – making it the only AV control system on the market so easy to use, virtually no employee training is necessary.

High-performance and Highly Reliable Hardware
Multi-purpose by design, the new SAVI line of hardware reduces installation time and expense for commercial projects. Heading up the new line-up is a re-engineered SAVI Server Pro processor which orchestrates all the AV automation magic throughout a system.
Additions include all the gear needed to distribute audio and video as well as manage lighting and HVAC for the largest and most complex installs.
If you're an AV integrator in the commercial space, add the SAVI line to your offering to save time and make more money.
If you're using another commercial automation platform, try SAVI and compare.
New Dealer? Register Here!