The high- and low-voltage commercial solutions offer streamlined installation and new revenue opportunities for dealers.
SAVI, designer and manufacturer of commercial AV control, automation, and management solutions, today announces the addition of QoraLux Lighting to its commercial product offering. Designed to deliver powerful and versatile lighting experiences across an array of commercial installations, QoraLux features both high and low-voltage solutions that enable Dealers to transform environments with dramatic, efficient, and easy-to-install lighting systems. QoraLux eliminates complicated commissioning and customization, dramatically improving the profitability across projects large and small.  And, boasting a robust low-voltage product offering, QoraLux enables dealers who traditionally rely on outside electricians for their lighting needs to secure new business on their own and expand project scope across existing installs.
"Lighting is a huge component of a commercial project, from a design as well as a business perspective," said John Dorsey, SAVI CEO.  "We're delighted to add this strategic product line to our portfolio of solutions and doing so in the typical SAVI way – by eliminating cost and complexity from the installation. When integrated with SAVI's robust audio and video offering and programmed with SAVI 3 to create the perfect aesthetic with elegant dimming, color, and hue control, QoraLux can dramatically transform any environment easily and efficiently, impressing the most demanding customer and driving new business upside for the dealer. "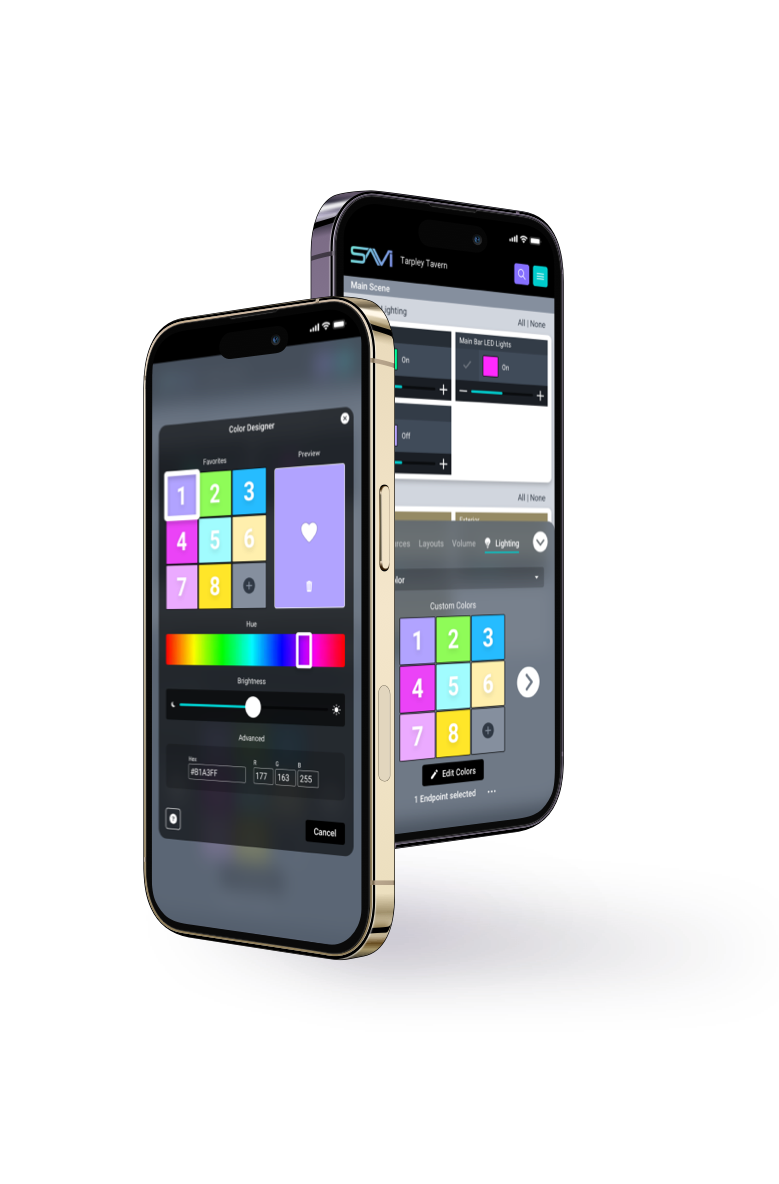 QoraLux Low-Voltage Series
The QoraLux Low-Voltage Series delivers a streamlined lighting solution to commercial applications with energy-efficient and cost-effective drivers and fixtures. Featuring a full spectrum of customizable colors or variable whites, integrators can design and install dynamic and vibrant lighting experiences at dramatically reduced costs. AV techs can install the product on their own, eliminating the need for outside electrical help for a project. Additionally, QoraLux requires less circuits, wire, conduit, and labor, making low-voltage systems the most cost-effective commercial lighting solution in a dealer's arsenal.
Key Features:
QORALUX.One:

A powerful controller in a sleek 1U design form factor can control up to 1024 lighting zones simultaneously over the network. One and done – for projects of any size.

Low-Voltage Drivers:

Featuring 1, 3, 4, or 24 outputs, QoraLux Drivers are an all-in-one solution for intelligent power distribution. Whether you need to light up a stadium or a classroom, each output is individually configurable and addressable, making QoraLux the perfect solution for any commercial setting. 

Driverless Low-Voltage Fixtures: Available in pendants, sconces, strips, recessed, and more,

QORALUX Low-Voltage fixtures allow integrators to create vibrant and dynamic lighting designs that exceed customers' expectations. Voltage over ethernet ensures a seamless integration experience for dealers – eliminating the number one challenge of lighting installs.

Full Spectrum Color: Create elegant and engaging lighting designs with a full spectrum of customizable color temperatures and variable whites.
Seamless Interoperability: Streamlined Integration with occupancy sensors, photocells, timers, and astronomical clocks
Compounded Energy-Efficient Savings: Low-voltage power distribution is far more efficient than converting power from AC to DC at every fixture.
Intuitive and Dynamic Scenes: So easy to master, end-users can create lighting scenes without calling their dealer.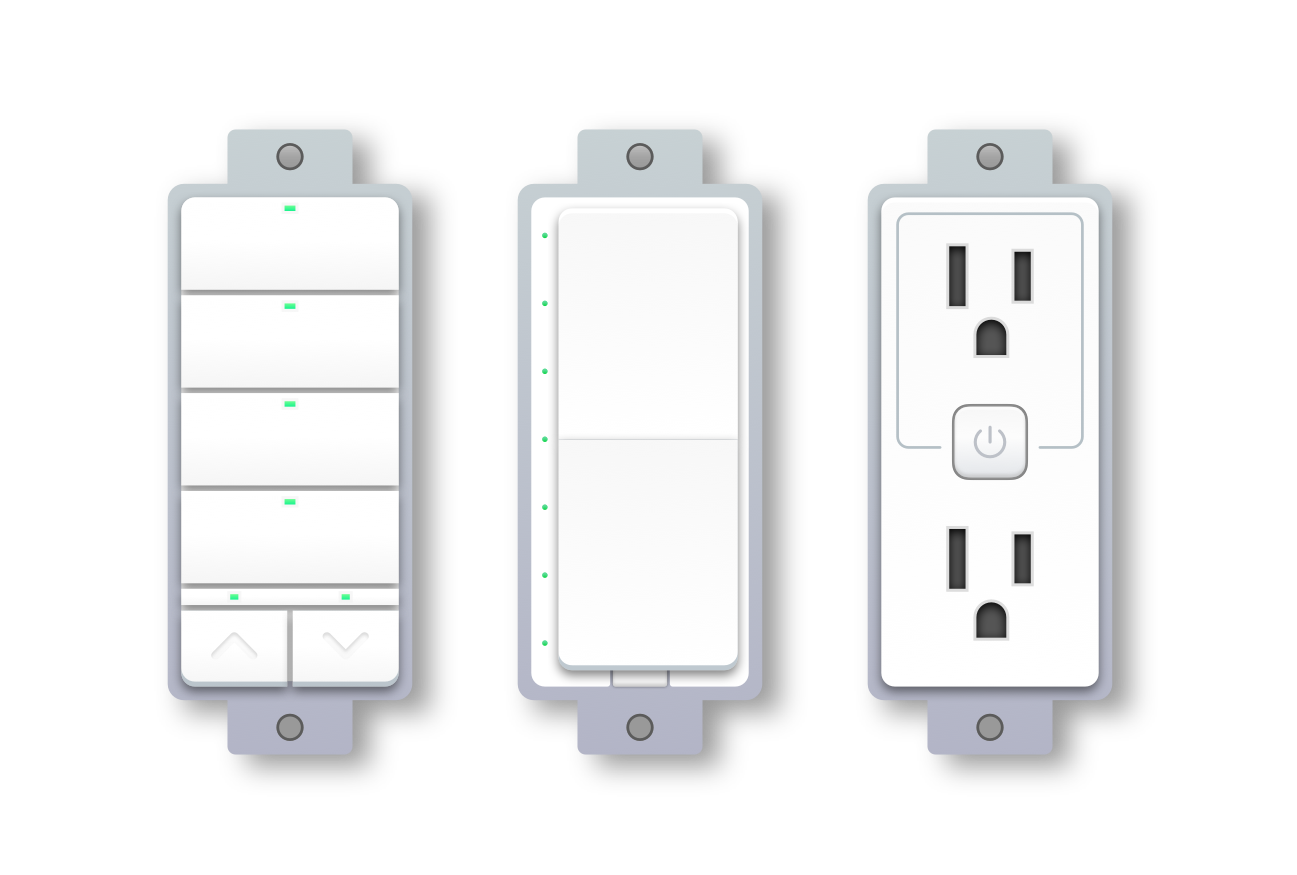 QoraLux High-Voltage Series
QoraLux High Voltage Series is transforming lighting integration and control with a range of simplified, decora-style keypads, switches, dimmers, and outlets. The line offers streamlined programming and installation for new construction and retrofits, enabling integrators to create automated high-voltage lighting control systems at a fraction of the time and cost of traditional solutions.
Key Features
Simplified Installation: Integrate, control, and automate 120V and 277V lighting systems without the need for complicated installation of additional hardware, panels, or devices.
Effortless Integration: SAVI offers a simple method to provision keypads, dimmers, switches, and outlets on the network for even simpler and faster integration.
Power over Ethernet: With macros, audio, video, lighting control, and more, the PoE keypad features four configurable buttons with event and scene status indicators for real-time execution feedback.
Best-in-Class Dimming: Designed to provide elegant dimming control for variety of applications including 0-10V enabled fixtures, incandescent, LED, or CFL bulbs and low-voltage LED lights, strips, or halogen lamps.
Compatibility Database: Dealers can submit products for meticulous testing and optimized dimming profiles to the ever-expanding database of QoraLux compatible devices.
Cost-Effective, Time-Efficient: Fully integrated into the SAVI 3 ecosystem, QoraLux eliminates the need for auxiliary high-voltage lighting solutions or bridging devices.
QoraLux is a big, bold addition to the ever-growing SAVI Ecosystem that features a full line-up of commercial audio and speaker solutions, displays, video distribution gear, digital signage solutions, interfaces for easy end-user control, cameras, thermostats, networking gear and accessory necessities. Infocomm attendees can check out the full lighting line at the SAVI booth 1173.  Products will be available to order in July.   
To find a SAVI Dealer near you or to become a Certified SAVI 3 Dealer, please visit www.hellosavi.com.