As former integrators ourselves, we've spent over a decade identifying and remedying pain points of the AV industry so that you don't have to. Below are 5 ways  to ramp up your value and win more commercial AV  business:
#1: Deliver That Extra Mile of Service – It's not all about the dollar signs. While we all strive for profitability, it can't just be about making the sale, it's about building relationships that last. Treat customers like partners because at the end of the day that's exactly what they are.
#2: Provide AV Support on ALL Fronts – Think forward, think after hours, and most importantly, think long-term. It's so easy to just live in the NOW and think, alright, install done – our work here is done. Take a step back and anticipate proactive ways to support each system before it comes to that point. Being prepared will likely save you time in the long run. If you have the means, hire a 3rd party answering service and create an internal on-call schedule. Having a service agreement in place to manage expectations is definitely a best practice, but not always the easiest thing to get your customers to sign off on. The next best alternative is to effectively communicate those expectations upfront. Also, having a Windows PC on-site with remote connectivity saves time and money on service calls.
#3: Invest in Simplicity – Simplify your tech stack by using all-encompassing AV hardware products and software like SAVI 3 to be confident you're leveraging a UI that remains consistent across all projects and requires virtually no end-user training. SAVI offers scalable hardware solutions that can switch-hit. Accomplish a whole heck of a lot or less arduous tasks with the exact same piece of equipment. Think Swiss Army knife when it comes to our hardware line.
#4: Never Stop Learning – Here at SAVI we pride ourselves on having a team made up of some of the brightest minds in the AV industry. Our corporate culture and leadership are deeply rooted in the idea of maintaining a constant curiosity and thirst for knowledge. Seek out the resources. Ask ALL the questions. Attend SAVI Tech Training! Make an honest effort to learn something new every day.
#5: Have Fun! – While it may sound a bit cliché, we are firm believers in the whole "Do what you love, love what you do" mentality. You can always depend on SAVI to consistently provide simple, cost-effective AV solutions to make your life easier.
To learn more on how SAVI can help you win more commercial AV business visit: www.hellosavi.com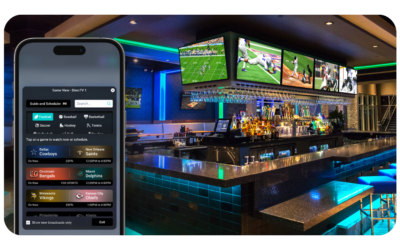 Latest software release is packed with new dealer and customer features to dramatically simplify programming and end-user management of commercial AV systems.  Dallas, TX – February 22, 2023 –SAVI Controls, designer and manufacturer of commercial AV control,...
read more