AV Magazine Discusses User Experience
There is a common misconception between the user interface (UI) and the user experience (UX) of a system. It's easy to mistake them as interchangeable terms, however the UI entails the visual design, colors, typography, and the general layout of a piece of software, while the UX is the experience that the user has while interacting with that software. The user exeprience can prompt the user with thoughts on their interaction with the system like its usability, its accessibility, its limitations, and what they find valuable about the system. User experience boils down to one question: How clear is the path for the user to accomplish their goal?
AV Magazine dives into a discussion about user experience and how no technology can deliver its full potential without it. Author Paul Bray investigates this idea in How was it for you? where he includes interviews from AV managers who break down user experience into everything that you need to know and discusses why managers should focus more on UX.
What is the user experience of an AV solution?
Our own SAVI Design Director, Cedric Monroe, was featured in the article with a clear response to what exactly the user experience of a system is.
"Great UX not only empowers users but also builds trust," Monroe says. "Users want to be confident in knowing exactly what a button will do before they tap it. Think of walking into a room and flipping a light switch. It's simple, straightforward, repeatable, and there are no surprises – that's a great UX."
High-tech AV experiences can be found across virtually every industry. The user experience of their systems and products is a vital component in forming trust between them and their users. If designed efficiently, user experience empowers the user and reduces unnecessary effort for them, making them the heroes of their own AV stories with confidence in knowing how to manage their system. Essentially, a good UX increases productivity and reduces cognitive load.
Monroe explains that "Users often don't need to fully understand every aspect of an app or piece of software – they tend to have a specific task or set of tasks they wish to perform – and the path they take to accomplish their goal within the app, or the 'user journey' is guided by the UX."
How well does the AV chain understand and implement a good user experience?
AV managers who were interviewed in the article claimed they often find "overly complex solutions with features and functions that have no relation to how the user wants to use the room." End-users, integrators, and manufacturers are all too familiar with the ways in which AV has been conducted for decades, often resulting in poorly built user experience's that are just reinventing old solutions. A poor user experience is evident when the user either doesn't use their AV system, or they fall back into their old method of control.
AV managers suggest a simple solution to a better UX: Talk to users. Among other scenarios, there are times where a miscommunication might occur between the user and the integrator, resulting in a system that does not meet the user's needs. The user might not have understood exactly what they wanted for their space and the integrator might not have asked the right questions. These complications can be avoided with interviews, testing, iteration, and prototyping.
It's also crucial to hire a user experience designer, or in our case, one like our lovely Design Director, Mr. Monroe. Your UX designer can further develop your system by interviewing users and finding out exactly what they need. This should be a singular job taken on by your UX designer and not a programmer.
SAVI 3 UI
At SAVI, our top priority is simplicity focused on a human-centric design; we want our user to say hello to simplicity. With consistent colors, metaphors, and language throughout the user interface, we provide clear feedback and a clean, functional design that work together to reduce the number of steps required to perform desired actions and the mental effort required to make decisions. Taking a human-centric approach instills a feeling of confidence for end-users controlling vast AV systems while making the entire experience more enjoyable.
Our successful SAVI user experience is a result of our intuitive and ultra-responsive UI that requires virtually no training to master. Our software is accessible from any web-enabled device, elegant yet powerful and capable of controlling vast systems. SAVI Canvas is easy to navigate with one repetitive color assigned to each section that allows the user to easily pinpoint their displays, audio, and macros. SAVI Creator saves users hours of monotonous work with a simplified system that requires only a couple clicks to get what you need with an advanced search and filter feature.
"Many businesses are embracing a more self-service style of entertainment where clients are able to 'build their own experience' – often without any human interaction at all," Monroe says. "In spaces like this, utilizing a control system like SAVI that focuses on simplicity, familiarity and builds on foundations of societal knowledge and standardized UX patterns is crucial."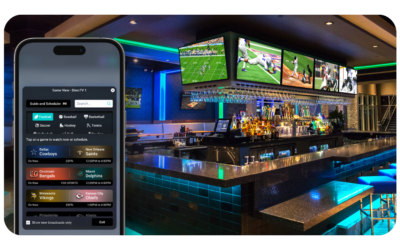 Latest software release is packed with new dealer and customer features to dramatically simplify programming and end-user management of commercial AV systems.  Dallas, TX – February 22, 2023 –SAVI Controls, designer and manufacturer of commercial AV control,...
read more