As you may or may not have heard, the AVIXA AVIXA Diversity and Inclusion pledge is calling on the entire audiovisual industry to champion further equity and full representation across every aspect of the AV world to ensure a brighter future for our AV community. The thought behind their challenge is that diverse experience among ALL races, genders, sexual orientations (LGBTQ+), cultures and ages, as well as veterans and disabled persons, perpetuates workplace success and business performance, expands industry knowledge, and – something we here at SAVI happen to be ALL ABOUT – innovation.
"Together we have an opportunity to create a world in which we embrace individuals from all backgrounds," said David Labuskes, CTS, CAE, RCDD, CEO of AVIXA. "We recognize there is much work to be done and this commitment is merely the beginning. I am certain that we are laying a cornerstone that can be built upon and change at least a little part of the world for the better. And that is how big changes begin."
The AVIXA Diversity and Inclusion Pledge for an Equitable Future is a commitment to:
Foster Awareness: Positive change starts with understanding and acknowledging the existence of systemic racism, leaning in to tough conversations, and analyzing how we can contribute to creating a better world.
Take Action: Pledge to set measurable goals, follow through on findings, and commit resources toward the goal.
Be Accountable: Share your progress with AVIXA and industry peers – the challenges and successes so everyone can learn.
If you or your company as a whole is ready to take the pledge and join SAVI among the list of signatories, you may do so here.
If you'd like more info on how to join AVIXA's Diversity Council and participate in future council events and surveys, you can find that here.
For info one how to join AVIXA's Women's Council and find upcoming events, you may do that right this way.
Here's to a brighter tomorrow for ALL!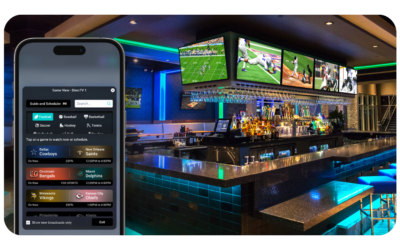 Latest software release is packed with new dealer and customer features to dramatically simplify programming and end-user management of commercial AV systems.  Dallas, TX – February 22, 2023 –SAVI Controls, designer and manufacturer of commercial AV control,...
read more