A few weeks ago, we told you that augmented reality, virtual reality, and holographic imaging were trends to watch out for in 2021. These trends, along with others like large screen formats, projection mapping, and targeted digital signage, all stem from a larger desire to transform the AV industry well beyond 2021: the need for rich and immersive audio visual experiences that keep visitors and customers coming back for more.
Even before COVID, some AV pros imagined an industry that was more than merely a method of music and content control. These pros discovered a common factor for success among the bars, hotels, and entertainment venues that outperformed their competitors – and no, it wasn't just awesome drink specials (although, that certainly didn't hurt).
The venues and brands that are able to create a highly-engaged fanbase did so by delivering highly-engaging and immersive AV experiences that their customers remembered long after they left. From hotel displays that feature various media artist designs to interactive DJ booths at your local bar – a custom and interactive AV experience turns first-time visitors into lifelong patrons. 
However, commercial businesses are now tasked with delivering amazing experiences to their guests while also meeting the emerging needs of our "new normal." And unfortunately, many owners are finding that creating safe and fan-building experiences can be costly, cumbersome, and time-consuming.
But with SAVI, it doesn't have to be.
SAVI is a simple, cost-effective solution that's packed with powerful AV features to program and control systems of any scale, from 10 devices to 1000s. Integrators can now create rich AV experiences for the end-users in only hours, saving time and money on each and every install. 
Check out the type of experience YOU can create with SAVI: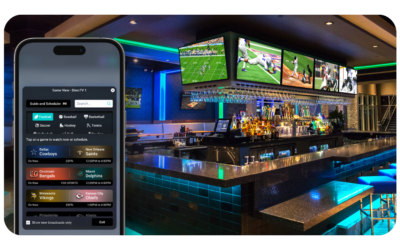 Latest software release is packed with new dealer and customer features to dramatically simplify programming and end-user management of commercial AV systems.  Dallas, TX – February 22, 2023 –SAVI Controls, designer and manufacturer of commercial AV control,...
read more