Email hacking is one click away
Business email compromise (BEC) is an epidemic in the corporate world. Hackers will come up with different ways to fool you into falling for their tricks, and while clicking on these spams could eventually result in an entertaining story at happy hour on how you got absolutely rickrolled, they can also considerably affect your company's finances. Here are a few things to watch out for:
CEO Fraud
Hackers will pose as a higher-up in the company or even the CEO. They might send you an email and ask for your personal phone number, if you can chat with them over email, or if you can "run and errand" for them. They could ask you to purchase gift cards for the company employees to which the "CEO" will tell you to send them the serial number of those gift cards to use for their own agenda. It isn't until after you do their bidding when you realize their email address looks suspicious and it does not resemble your true CEO's email.
Fraudulent Invoices
A lot of companies that have suppliers overseas can easily fall for this scheme. Foreign suppliers will pretend to be the true supplier of your companies' products and they will trick you into transferring money to them via a fraudulent invoice.
Data Theft
Hackers will insert malicious links or attachments in their emails to trick their victims into clicking on them and unknowingly grant the hacker access to important data. The HR department and bookkeepers will usually fall prey to this tactic because their devices hold the most company information.
We must all think before we click. It's imperative that AV companies like us are well versed in combatting these hacking tactics. The repercussions of compromising important infrastructure and halting business operations would be steep. Tech managers and integrators should enforce the practice of email safety and how to spot a scam the instant it is received.
Even if the attachment entices you, examine the sender's email address and the contents of the email before clicking on it. Maybe even send it to your company's support manager for further inspection. A hacker could be phishing, which is a tactic used trick you into revealing sensitive information which will allow them to pollute your system with a virus. Yes, even if it's that invite to a Dungeons and Dragons discord channel you've been waiting so long to receive, don't trust everything you see.
At SAVI, we focus on educating our entire team on the dangers of email hacking, BEC, and how one email could take down everything. Education is key in protecting a company's intellectual property and financial well-being. We know our hard work and the AV industry, as a whole, are much too precious to risk falling for these tricks, so we hope that this blog post will help your team stay diligent against potential threats.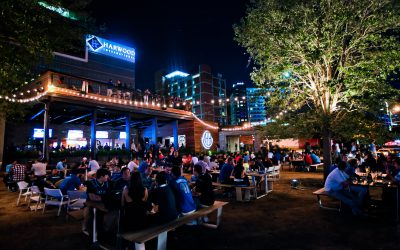 A few weeks ago, we told you that augmented reality, virtual reality, and holographic imaging were trends to watch out for in 2021. These trends, along with others like large screen formats, projection mapping, and targeted digital signage, all stem from a larger...
read more