My Favorite Things I SAVI User Interface
We're saying goodbye to 2020 (finally) and hello to 2021 by kicking off our "My Favorite Things" series. I'll be here each month breaking down some of my favorite things within SAVI Controls and within the commercial AV industry.
Who am I? Great question!
My name is Vinnie Anastasi, but you can call me the My Favorite Things Guy.  I've worked in the commercial AV industry as an integrator, support tech, and systems designer. Recently, you may have seen me on your computer screen during  SAVI.Connect showing off the newest version of our already proven commercial automation control system – SAVI 3. Along with SAVI 3, we also unveiled some incredibly cool technology from our partners at LG, both radically changing the way you will experience the world of commercial AV.
Check out SAVI.Connect HERE
Now that we're friends, let's get started…
I love the SAVI 3 User Interface – it's modern, simple, and wickedly responsive. It also happens to feature four of my favorite things:
1. Multi-select
2. Now Playing 
3. Previewer
4. Scheduler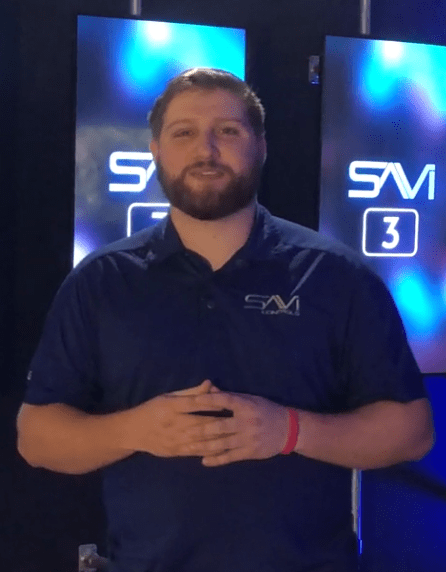 Using the Multi-Select tool, the UI will clearly show a checkmark on rooms and endpoints making it fast and easy to control one device or a whole system all at once. In the top right corner, you'll find customizable filters that create a quick way to select a group of frequently used endpoints. Filter your rooms to streamline the process, select single displays, multiple or control all displays in the group, allowing you to change your source or layout without skipping a beat. Even better, as you change the content, you will see the data on the display change with it.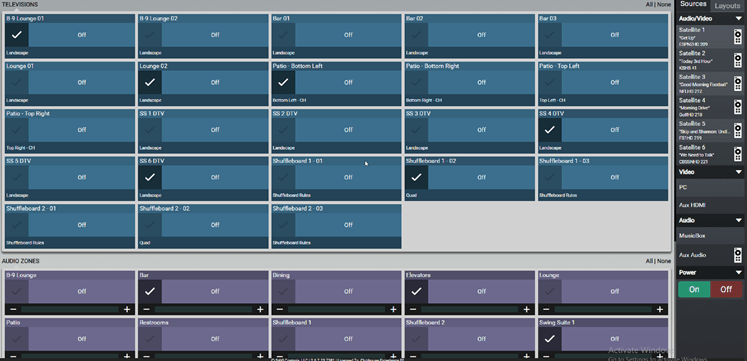 This leads me to my next favorite thing: Now Playing. Now Playing uses metadata from satellite boxes to display the current channel name and number, allowing the end-user to review the content before selecting it for a display.
SAVI took this feature a step further by adding my number 3 favorite thing, Previewer. Previewer is a live video feed of the source pulled directly into the UI, eliminating the need for remotes and the need to even look at the display.

The SAVI 3 Scheduler serves as the final favorite control feature on my list. Scheduler is an easy way to schedule your satellite content and displays up to 4 days in advance. In a busy bar or entertainment environment, this feature is a show-stopping game-changer. You can utilize the search function to find the content you or the customers want, once again eliminating the need for remotes. Staff members can even schedule channel changes prior to the rush allowing them to focus on the needs of their customers rather than how to change a channel.

Let's face it, that clunky interface from the other guys just slows end-users down. An AV control system should integrate simply and seamlessly into an end user's day, not take it over completely. Sure, the SAVI 3 UI is pretty to look at, but it's a powerhouse packaged and designed to eliminate end-user training and to save integrators time and money, which if -we're honest – is all of our favorite things.
More From The My Favorite Things Guy >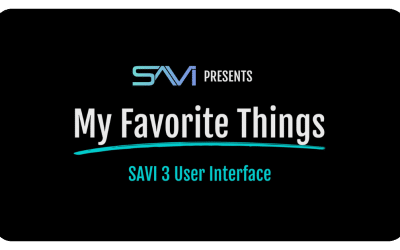 My Favorite Things Guy is BACK! This time, he's coming at you in video form to discuss the SAVI 3 UI. Now, you may be asking yourself, "Didn't the My Favorite Things Guy already talk about SAVI's User Interface?"  To that, we'd say, "Wow, what a great memory you...
read more