H.264 vs. H.265 Encoding for Commercial Applications
What's better?
Imagine this: You're sitting at your local sports bar, enjoying a drink, and watching your favorite quarterback throw a pass into the end zone. Just before another player makes the game-winning catch…the display pixelates – or even worse – the picture cuts out.
This may seem like a worst-case scenario for you, but it's an even bigger nightmare for the bar. Behind the scenes, their video encoder failed somewhere along the way and the bar is paying a hefty price for angry customers.
As an AV integrator, it's imperative to choose a reliable encoder and video compression standard that works for the commercial application. Is it H.264? H.265? Something else entirely? We're here to help!
Video Coding – A Brief History
The 1980s saw the rise of better video codecs and the fall of VHS, along with its Blockbuster slogan, "Be Kind, Rewind." Video Codec stands for video compression and decompression. Video codecs convert light and sound from a camera into a digital file for a computer to read (compression). The computer then converts this digital file back into the original format for our viewing pleasure (decompression).
Video Codec Timeline
1980s: H.261 developed by Hitachi, Toshiba, and others
1991: MPEG-1 developed by Motion Picture Experts Group
1994: MPEG-2 / H.262 developed by Sony, Thomson, Mitsubishi
1999: MPEG-4 / H.263 developed by Mitsubishi, Hitachi, and Panasonic
This brings us to 2003: H.264 developed by Panasonic, LG Electronics, and Godo Kaisha IP Bridge.
What is H.264?
H.264, also known as Advanced Video Coding (AVC), is the current industry-standard for high definition video compression that allows for the recording, compression, and distribution of digital video content. The H.264 video codec processes frames into the motion-compensation video compression standard using macroblocks and is frequently formatted to the .MP4 extension.
What does this mean to you? It means that you get to watch those funny cat videos on YouTube in the highest quality and without the screen freezing.
H.264 is also "over the network-friendly." That is, AVC works by encoding audio-video signals and distributing them over the network, many times to multiple devices simultaneously without hogging the bandwidth like its predecessors.
So, what is H.265?
In 2013, Samsung Electronics, GE, NTT, and JVC Kentwood developed a new video coding format called H.265 (HEVC). HEVC stands for high-efficiency video codec and is a more complex method of video compression. H.265, the seemingly cooler, younger sibling of revolutionary H.264, promises even better video quality using lower bitrates.
What makes H.265 different?
While AVC uses a 16 x16 pixel macroblock structure, best suited for 1080p, HEVC uses coding tree units (CTUs). CTUs can actually range from 16 x16 pixels to 64 x 64 pixels, and these larger blocks are necessary for efficient 4k stream encoding.
The coding tree units can also decrease in size to 8×8 pixel coding units (CU), which work to improve intraframe compression. These CUs are then divided further into different prediction units allowing for the mathematical generation of pixel values, rather than storing them. Mathematically generating values dramatically reduces the size of each frame making compression more efficient. Additionally,  H.264, comes with nine prediction modes, while H.265 offers 34 prediction modes – again, equating to greater accuracy and quality when using large 4k video blocks.
What does this mean for AV Integrators?
AV over IP is the new industry paradigm, and H.264 delivers high-resolution video without hogging the bandwidth like its predecessors. This allows commercial venues to broadcast live sports games, display video messaging, and control digital signage without losing picture quality.
If H.265 promises more efficient compression,  then it would only make sense to adopt a codec that offers better quality, higher accuracy, and uses less bandwidth, right?
Not exactly. Strict licensing, pricing structures, terms, conditions, and larger patent pools have made H.265 adoption slow and rigorous. Plus, HEVC is also not supported by all internet browsers, and even if it is, there is no guarantee it will play without an appropriate encoder.
What's the answer?
Currently, there isn't much 4k programming or streaming to be done, and choosing an H.264 encoder, like the SAVI STREAM.One, will ensure high-quality content delivery without issues. Beyond reliable streaming, integrators need to choose an AV content distribution system that's easy to install, configure and control. An AV over IP encoder should seamlessly integrate over the network and make system expansion simple and cost-effective. Unlike other non-standards based solutions, the STREAM.One H.264 encoder does not require an accompanying decoder or "box behind the tv," plus, you don't have to pay for extra inputs you don't need.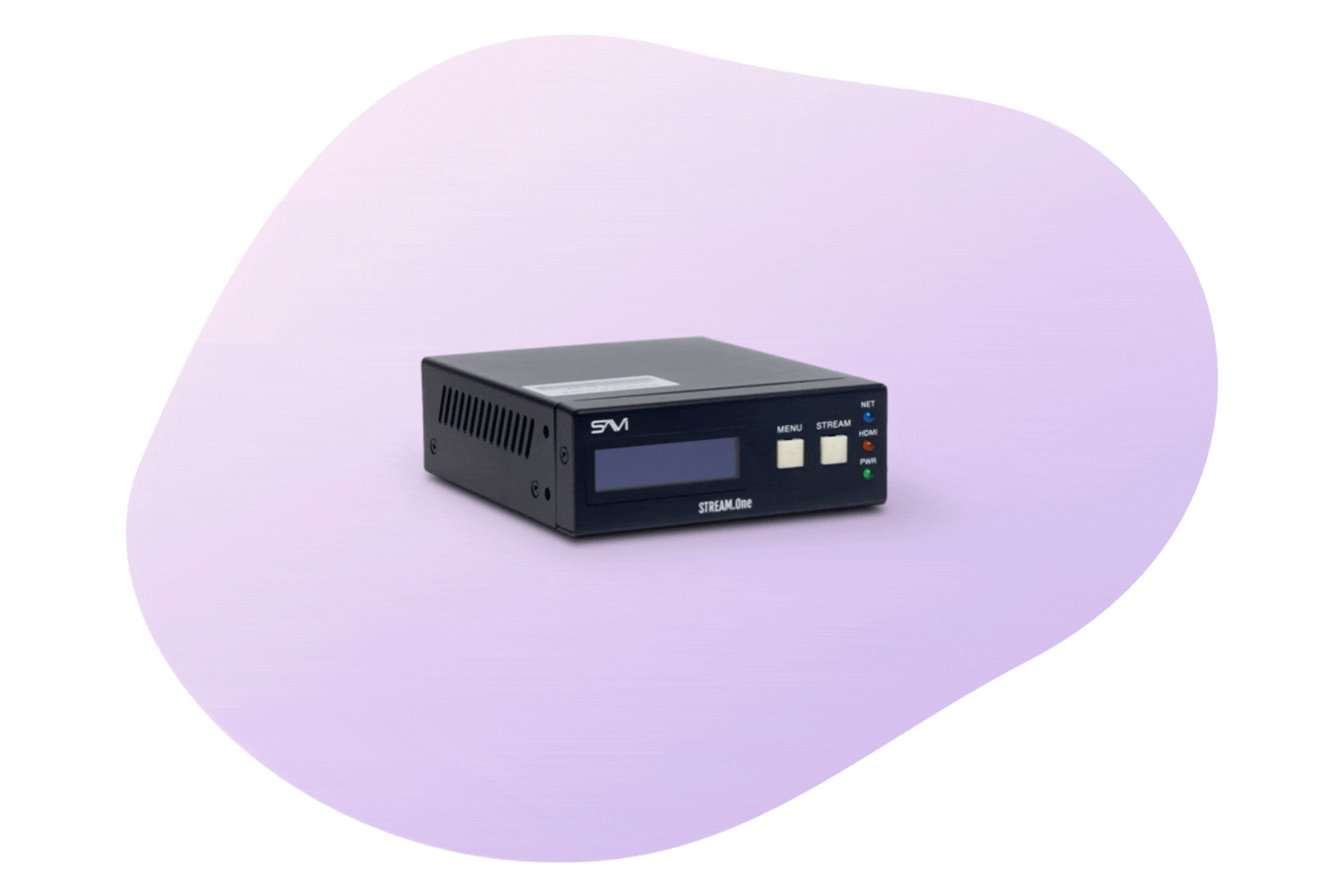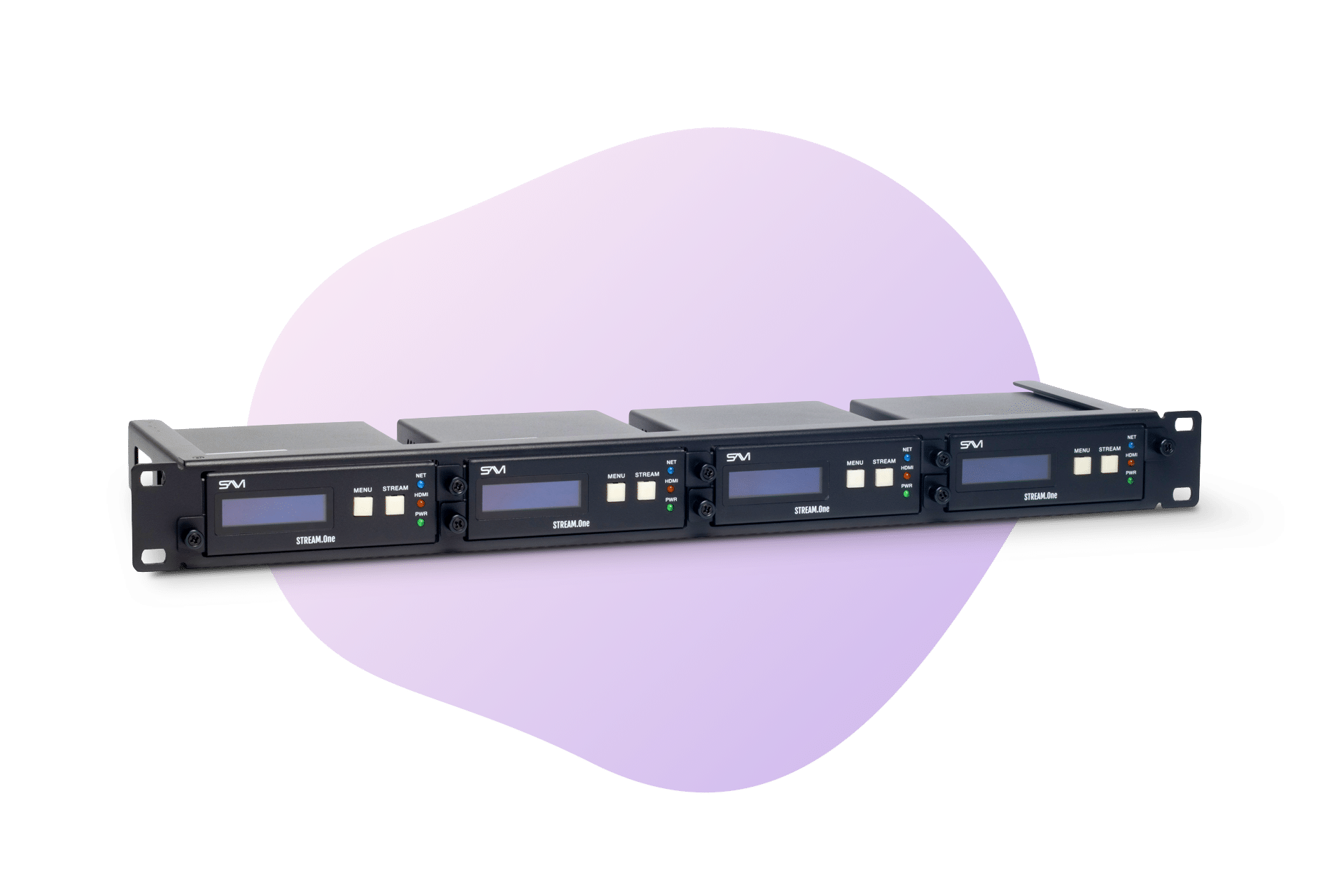 However, some broadcasters are beginning to choose 4k formats for future programming (lookin' at you 2021 NFL season), and soon, 4k displays will be the norm in commercial venues.
In the world of technology, change is always guaranteed, and SAVI is here to meet that change. While continuing to bring integrators innovative yet simple solutions, SAVI has some big announcements coming your way… and you can expect a 4k / H.265 encoder to be one of them.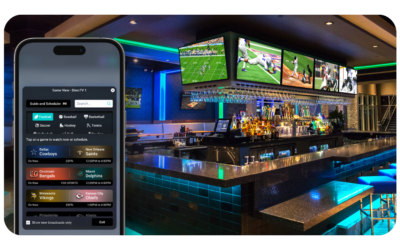 Latest software release is packed with new dealer and customer features to dramatically simplify programming and end-user management of commercial AV systems.  Dallas, TX – February 22, 2023 –SAVI Controls, designer and manufacturer of commercial AV control,...
read more