Back by popular demand, the LG TechTour rolled through DFW last week setting up shop at AT&T Stadium, home of the Dallas Cowboys. Dallas was the second six-city
"innovation roadshow"
designed to educate partners, resellers, installers, and end-users about various B2B technologies and trends. LG offers customers the opportunity to experience LG's broad portfolio of
digital signage displays
, renewable energy systems, enterprise mobile solutions, and more. In addition, we received exclusive access to the stadium, a performance by the world-famous Dallas Cowboys cheerleaders, and a visit by a former player! The LG TechTour might be coming soon to a market near you! See below for remaining dates:
Aug. 22, Irvine, CA
Sept. 12, San Jose, CA
Sept. 26, Chicago
Oct. 17, New York City
About SAVI Controls
Established in 2014, SAVI Controls is revolutionizing commercial AV with a thoughtfully designed, full-scale AV control and automation solution that is focused on delivering delightful experiences to the end-user. SAVI believes that creating world-class experiences should be simple, with programming taking just hours, not weeks. SAVI has developed a powerful server along with the hardware and user interface software that come together to streamline programming, installation, and expense, making it easy for integrators to create new and unique experiences with lighting, audio, digital signage, and video displays for entertainment and sporting venues, hospitality, corporate offices, bars, and restaurants. Built by a team with deep commercial AV expertise, SAVI's hardware, operating system, and UI software is available today through dealers. For more information visit www.hellosavi.com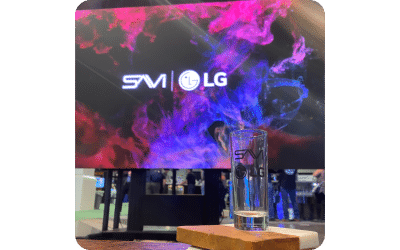 SAVI @ at Bar and Restaurant Expo highlights The SAVI team was back in action this past week at the 2022 Bar & Restaurant Expo in Las Vegas. Business owners, manufacturers, and lovers of food and drink flocked to the expo to experience the newest trends and...
read more