SAVI @ at Bar and Restaurant Expo highlights
The SAVI team was back in action this past week at the 2022 Bar & Restaurant Expo in Las Vegas. Business owners, manufacturers, and lovers of food and drink flocked to the expo to experience the newest trends and innovations in the bar and restaurant industry. The expo was the perfect fit for SAVI 3, a game changing AV solution that continues to revolutionize the experience for restaurant owners and their customers across the country.
Check out a few highlights!
Restaurant Owners, CEOs, and Directors experience the simplicity of SAVI 3
SAVI's revolutionizing commercial AV by putting the user experience first by designing their solutions with integrators and end-users in mind. Tradeshows like InfoComm give us the perfect opportunity to explore all the techy details with AV integrators, but the Bar and Restaurant Expo allowed us to demonstrate the intuitive and feature-packed SAVI 3 end-user interface. Attendees witnessed the simple SAVI Canvas and LG webOS integration that provided seamless over the network content distribution, control, and display management. However, restaurant and bar owners were most impressed with the suite of powerful features that come built into every SAVI 3 system.
Their Top 3 Favorite Features:
Canvas Layouts – Attendees learned they can leverage their displays for more than just TV making any display their canvas. Layouts divide the display into regions delivering multiple content sources  – so a sports bar could feature a live sports game, advertising and drink specials – all without paying for an additional complicated digital signage solution.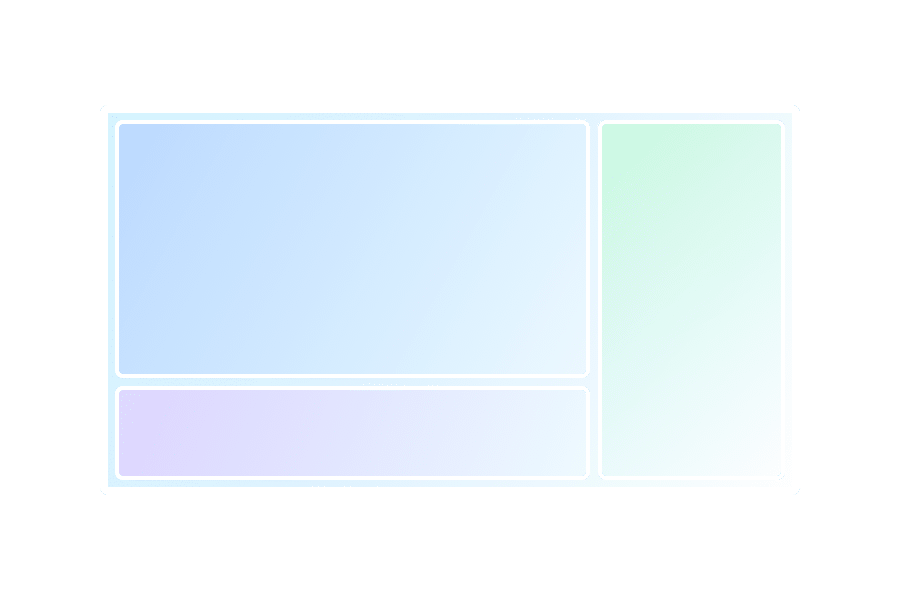 Scheduler – This SAVI 3 feature allows the user to schedule satellite content up to four days in advance, saving a busy bar or restaurant valuable time and effort. Plus, no more remotes!
Map View –  Expo attendees were also given a preview to a new SAVI 3 software feature releasing early Summer 2022 – Map View. Now, venues of any size can view, control, and edit its endpoints from a holistic bird's eye view. Stay tuned for the full details on all Map View capabilities. In the meantime, here's a preview for those not at the show.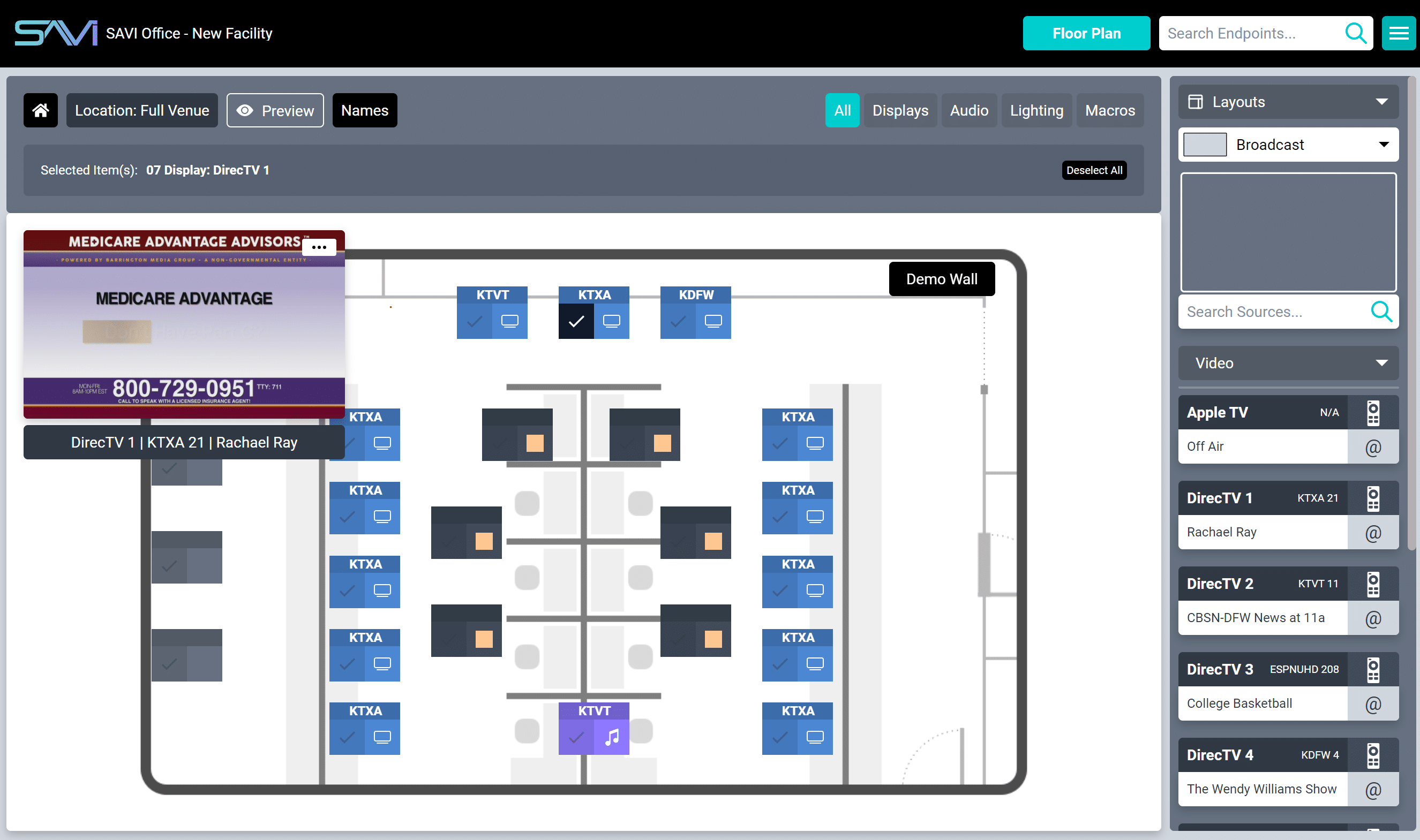 136" LG DVLED Smart Screen
The pièce de résistance – the 136" LG DVLED smart screen video wall had everyone slack jawed and eager for the price. The All-in-One (AOI) by LG is a pre-designed, pre-packaged product genius: one SKU includes all DVLED components, partial pre-assembly, road case, webOS controller, on-site LG install help, and everything needed to get this puppy up and running fast. Why watch sports on a regular screen when you can experience the hype on 136 inches of pristine LED technology? All you need to do it secure the two main cabinets, attach the LED modules, connect the power cable, and you have yourself a SAVI Canvas compatible display that will attract customers left and right.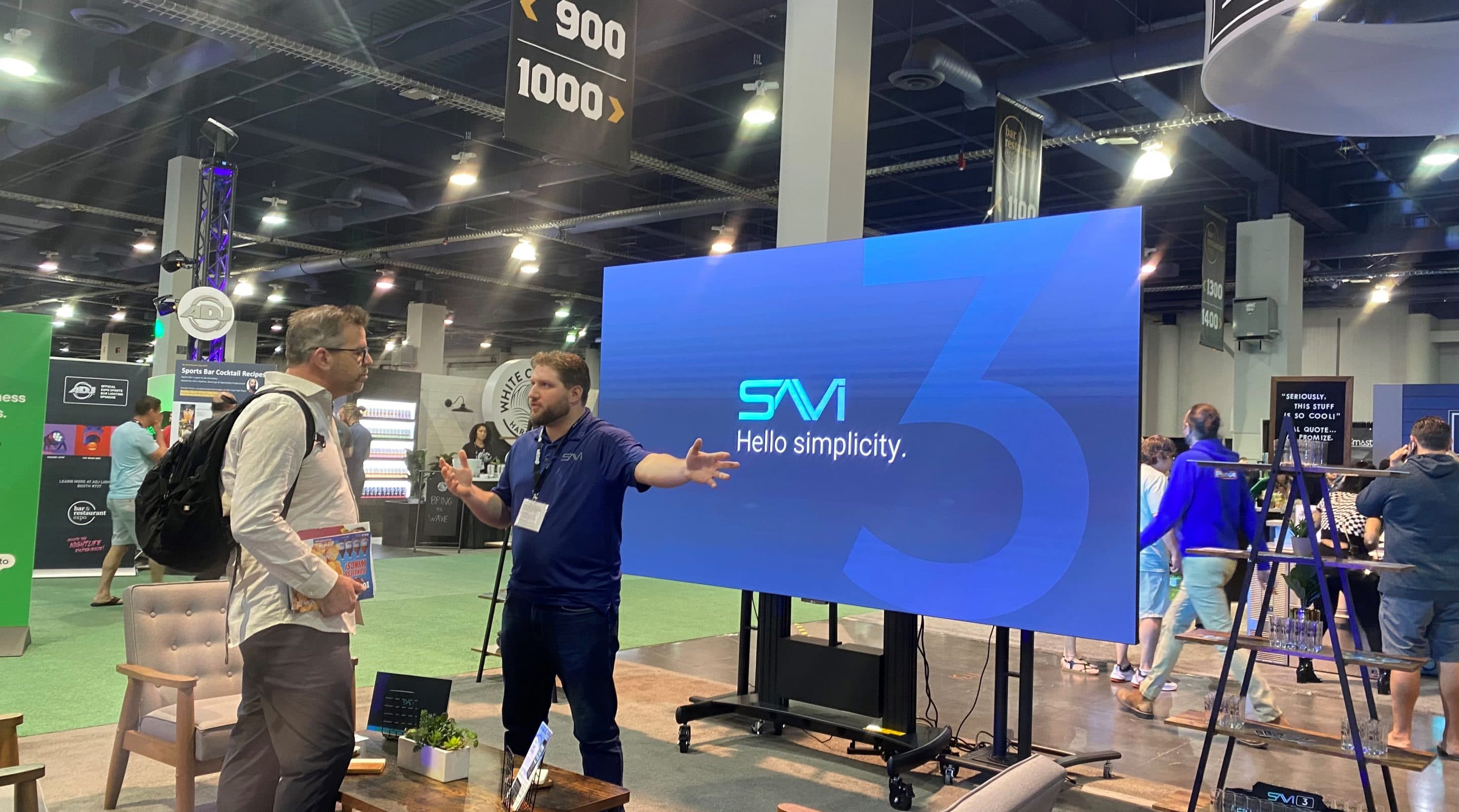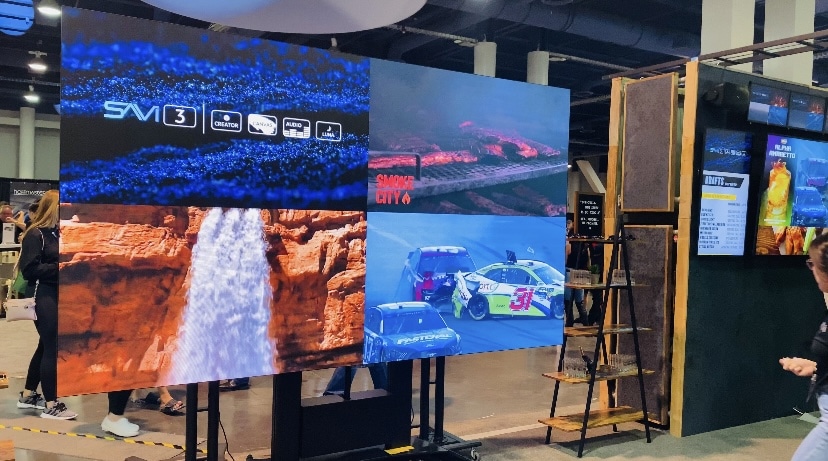 LG CLOi GuideBot
Everyone's favorite robot made another appearance at the SAVI booth, but this time she looked a little different. The CLOi GuideBot (perhaps CLOi ServeBot's cousin?) made her rounds alongside the booth and attracted tons of event goers intrigued by her inviting eyes and two 27" screens. Show attendees loved interacting with CLOi's friendly UI and selfie capabilities.  It's official, CLOi is the SAVI booth babe.
Expo Welcome Party
Popular brands like CÎROC and Cayman Jack sponsored the official Welcome Party the night before the show started. Attendees and exhibitors crowded into the Encore's XS Nightclub and danced the night away to the beat of the DJ. It was here that the SAVI team had the opportunity to try Kurvball's famous barbeque whisky – this curveball pairing of BBQ flavor and spirits is definitely something to try at least once…or 2-3 times in our case.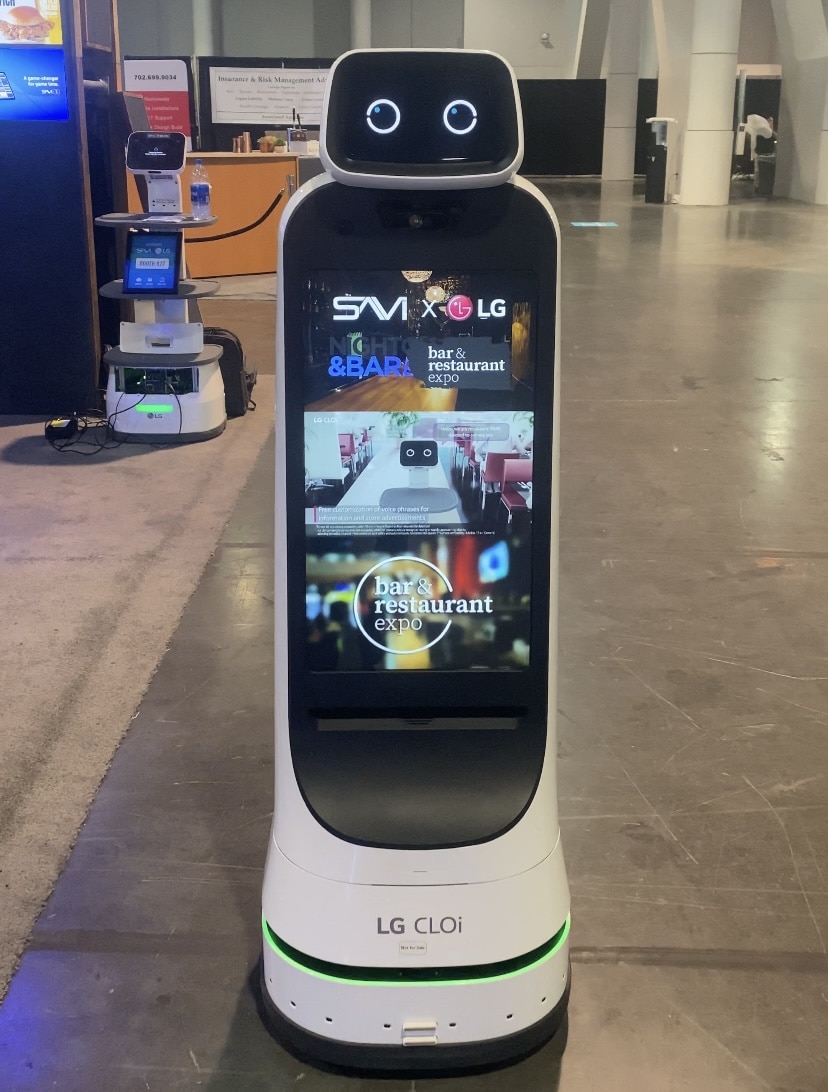 In the end, the 2022 Bar & Restaurant Expo allowed us to connect with tons of new and exciting businesses in the industry. We can't wait to be back next year!
If you missed SAVI in Vegas, you can see where our next stop will be here.
Catch up on more SAVI news on our blog! Learn more about the genius of SAVI 3 on our YouTube channel where you'll find detailed videos about Creator, Canvas, and how we're revolutionizing the end-user experience. Already convinced that this is the product for you? Sign up for our 2-day tech training where you'll master the SAVI 3 system and have the tools to program an entire venue in hours!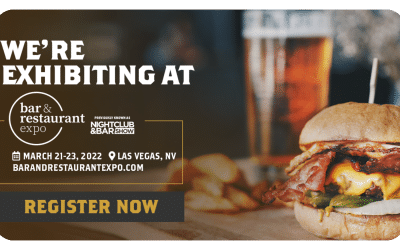 SAVI and LG Join Forces to Bring Revolutionary AV Solution to Bars and Restaurants Showcased at Bar & Restaurant Expo, SAVI Canvas and LG webOS™ deliver innovative guest experiences for a fraction of the time and cost LAS VEGAS, NEVADA, UNITED STATES, March 17,...
read more