SAVI Server Pro wins Best of Show for AV Technology
We are honored to announce that our SAVI Server Pro featuring SAVI Creator has won the coveted InfoComm Best of Show 2021 award for AV Technology. Efficient, reliable, and fast, the SAVI Server Pro is powerful enough to control thousands of devices simultaneously. The complete SAVI 3 system is built in, including Creator, Canvas, and our award-winning UI that we guarantee will have you programming in hours as opposed to days.
We engineered the SAVI Server Pro to be the heart of every SAVI automation system with proven rock-solid performance. It is flexible enough to be scaled to a venue of any size, from mom-and-pop diners to vast stadiums, offering a sleek, industrial design that fits into a single slot of our 3-slot 1RU chassis, saving you precious rack space. This hardware is versatile, possessing API integration with all SAVI products and it also plays well with other brands, making the installers life easier when programming. With over a decade of proven reliability, the Server Pro is trusted by leading brands in entertainment, sports, food and beverage, hospitality, and healthcare.

It's safe to say the SAVI Server Pro is well deserving of this award. This accomplishment is the catalyst to our future successes, a result of our passion for innovation and our constant push for simplifying the universe of commercial AV. With a handful of experimenting and listening to the needs of our users, the SAVI Server Pro was born to dramatically simplify your audiovisual installations.
Want to introduce SAVI to your system? Visit our website where you can become a certified SAVI dealer or sign up for our 2-day virtual SAVI 3 training class. Witness the innovation on our YouTube channel and see exactly how we're making our mark on the world of AV.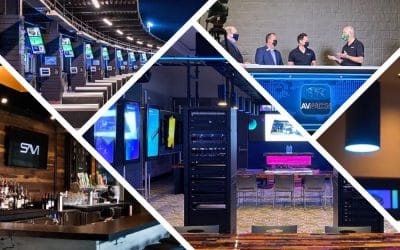 SAVI Controls 2021 Highlights As we entered 2021, the AV industry and the world itself, remained unsure of what post-pandemic life would look like. Although the world isn't back to its pre-pandemic state quite yet, SAVI still managed to conquer some amazing feats....
read more