SAVI 3 Awarded 2021 BIG Innovation Honors for Best Tech Product
Dallas, TX – January 12, 2020 – Designer and manufacturer of commercial AV control and automation solutions, SAVI continues to disrupt the world of commercial AV. Today SAVI was named a recipient of the 2021 BIG Innovation Award for the best tech product category. With this honor, SAVI joins the ranks of former recipients such as our partners at LG and organizations such as Google and Lenovo, among others. The BIG Innovation Awards recognize organizations and individuals who bring new ideas to life. Whether big or small, these ideas change the way we experience the world, and SAVI 3 does just that. Nominations for the award program are judged by recognizable leaders and industry experts hand-selected by Business Intelligence Group's advisory panel and employees with vast industry experience. The Business Intelligence Group was founded with the mission of recognizing true talent and superior performance in the business world. The organization's proprietary and unique scoring system selectively measures performance across multiple business domains and rewards those companies whose achievements stand above those of their peers.
"Historically, the operative idea has been time is money, but as society and technology continue to evolve, now time AND tech is money. SAVI 3 features Creator, a programming application so scalable and simple to use you can program an entire professional sports arena in mere hours – NOT days or even weeks. SAVI 3's sleek user interface is so easily mastered end users can be trained in under 5 minutes! It truly is cutting edge technology that nobody can touch. On behalf of our entire team, we thank Business Intelligence Group and the rest of our industry for this honor," says SAVI CTO Derek Wilson.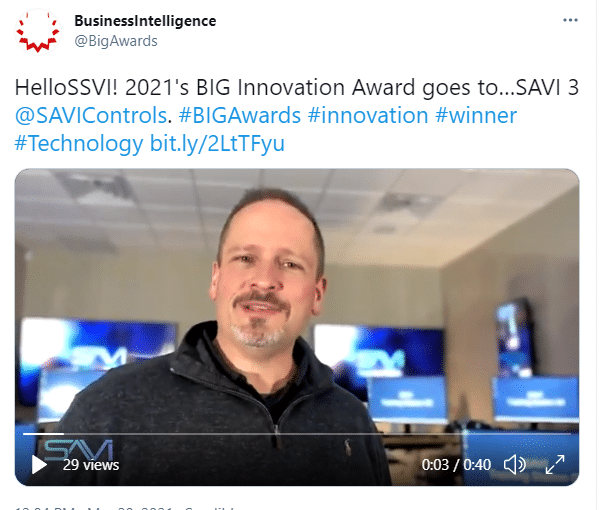 SAVI 3 Wins for Best Tech in the 2021 BIG Awards!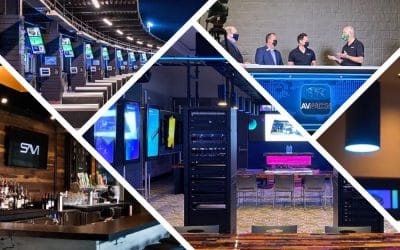 SAVI Controls 2021 Highlights As we entered 2021, the AV industry and the world itself, remained unsure of what post-pandemic life would look like. Although the world isn't back to its pre-pandemic state quite yet, SAVI still managed to conquer some amazing feats....
read more