What is AV over IP?
AV over IP has revolutionized the world of AV for its advantages and seamless transmission of multiple signals to a massive number of endpoints. Known as "Audio-Visual over Internet Protocol", AV over IP transmits audio and visual signals to numerous outlets over a network like WAN or LAN. As the AV world continues to grow rapidly, companies are finding themselves in need of solutions that are powerful enough to support large systems. Many companies have adopted the tactic of AV over IP because it's scalable, cost-effective, and simple to configure (oh, hey, just like SAVI).
How does it work?
An AV over IP model requires an encoder at each source and a decoder at the source destination. The encoder breaks the signal down into reasonably sized digital data 'packets', which travel through the network and are converted back into their signal form when they reach the decoder. The decoder decompresses the packets for HD and 4K video signals. A network switch provides separate connections for each input and output device. The signal is received by any device you're transmitting to such as a display, speaker, projector, etc. The AV over IP model is perfect for large-scale installations such as universities, airports, stadiums, and convention centers because the model can support massive venues, all with less cabling and significant cost savings. Applying this model to your system will also save you loads of time because you don't have to worry about running unnecessary cables.
Advantages of AV over IP
Easy installation
AV over IP requires far less cabling since only an ethernet cable is necessary to accomplish source transmissions. The system can still work with the existing network infrastructure, and since the ethernet matrix spans at such a far distance, only minimal replacements are necessary. You can also easily manage the status of devices connected to an IP network from a central platform; some platforms might even allow you to configure or update your devices remotely.
Save money
With AV over IP, you don't need to buy multiple matrix switches; you only need an ethernet switch, which is a fraction of the cost. Traditional models of transmission require you to buy more equipment to add more endpoints to your system, but AV over IP reduces the cost of unnecessary cables since the system only needs an ethernet cable.
Farther reach
An AV over IP model can distribute content through a category cable that has a maximum distance of 100 meters, however, you can increase this distance by adding switches and repeaters. AV over IP replaces everything with an encoder, a decoder, and a network switch, allowing signals to be transferred over an ethernet cable, resulting in transmission that spans farther distances.
Scalable
This network-based system does not have limited physical ports on the traditional matrix switches, which means you can manage many multi-point displays from one ethernet switch.
The simple and flexible system of AV over IP causes some integrators to wonder if this system can pose more security risks than traditional AV devices. Encryption technologies can be implemented that signal commands to the boxes to switch sources or to turn them on or off, providing security against hackers trying to access IP networks and steal video content. You can ensure tight security by installing your system on a dedicated IP network to restrict network access and isolate traffic. Make sure that your encoders and decoders are always updated with the latest firmware, so they are efficient and have a stronger resistance to hacking.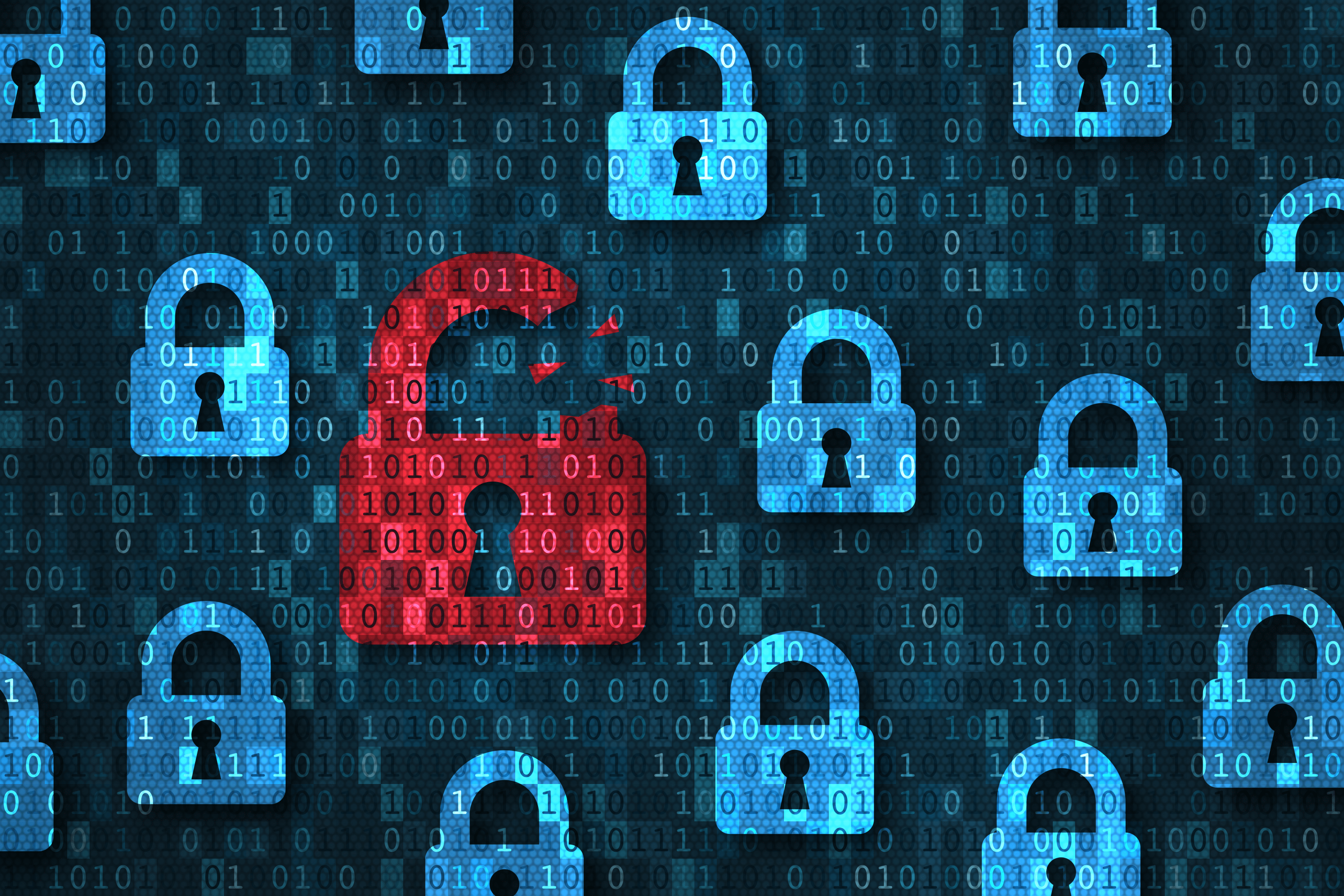 Distribute Content with SAVI
If you think the AV over IP concept is simple, check out our SAVI STREAM.One video encoder that will make your life even simpler. Dramatically clarify system design, cabling, and installation by providing advanced audio-video distribution to individual displays or complex video walls, all with just one cable. Featuring SAVI Canvas, the STREAM.One provides seamless over the network content distribution and makes any video source available, making system expansion easier than ever before. STREAM.One is the perfect product for content delivery throughout a venue of any size and powerful enough to use in even a large stadium. The modular, scalable design means you don't have to pay for inputs you don't need. Stream your content like the pros by adapting to the AV over IP model and take your audiovisual system to the next level!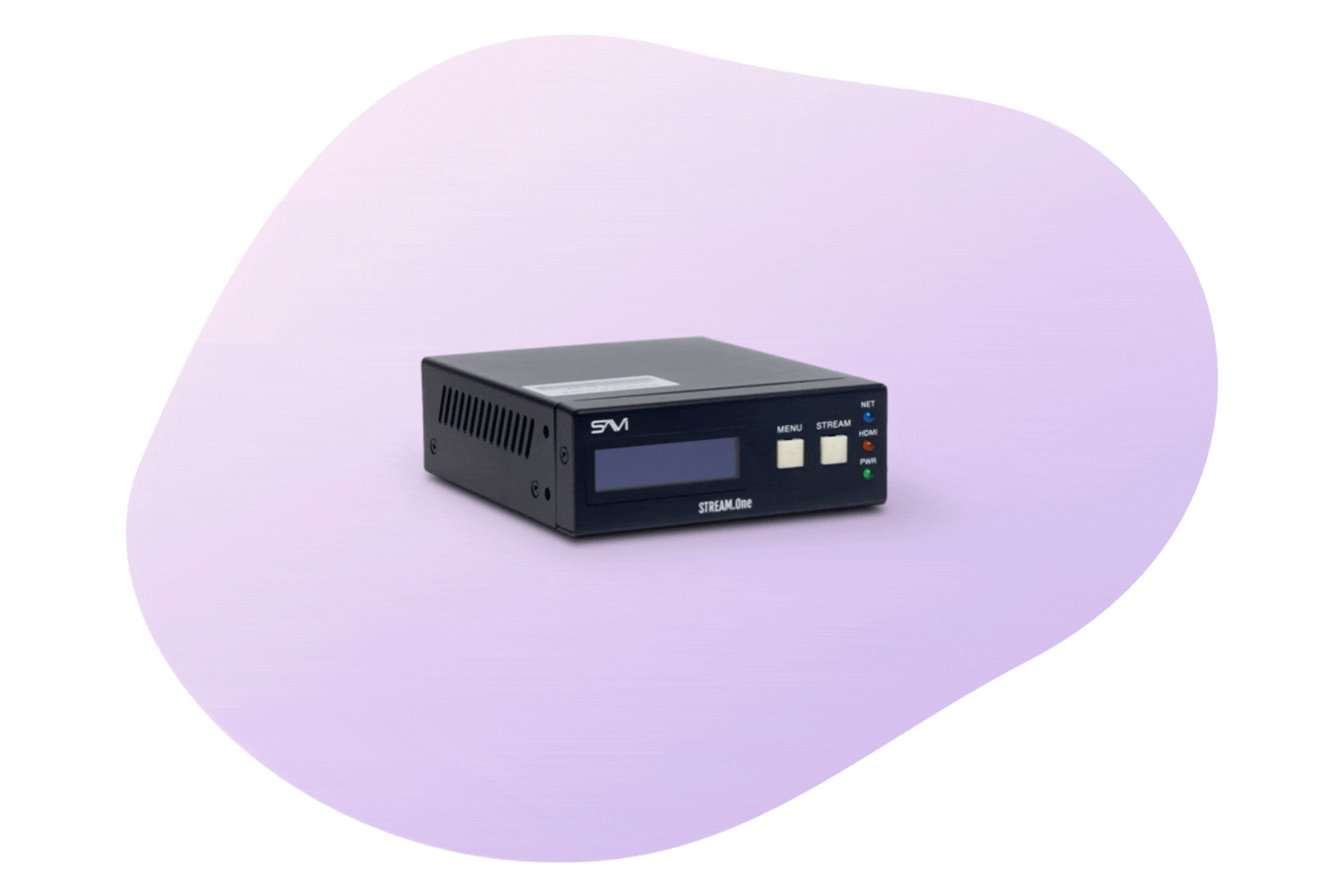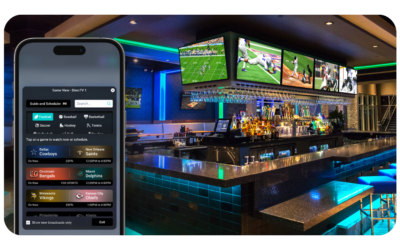 Latest software release is packed with new dealer and customer features to dramatically simplify programming and end-user management of commercial AV systems.  Dallas, TX – February 22, 2023 –SAVI Controls, designer and manufacturer of commercial AV control,...
read more