The tech solution for your bar or restaurant
COVID posed many changes to the bar and restaurant industry that were not only crucial to the safety of customers, but crucial to customer engagement for maximum retention during the difficult times. While some of the changes have been retired, major transformations such as technology upgrades are here to stay. Our CTO, Derek Wilson, was featured in Bar Business Magazine's tech article How Technology Is Helping To Improve Bars, detailing how the SAVI 3 system is the solution bars and restaurants have been searching for.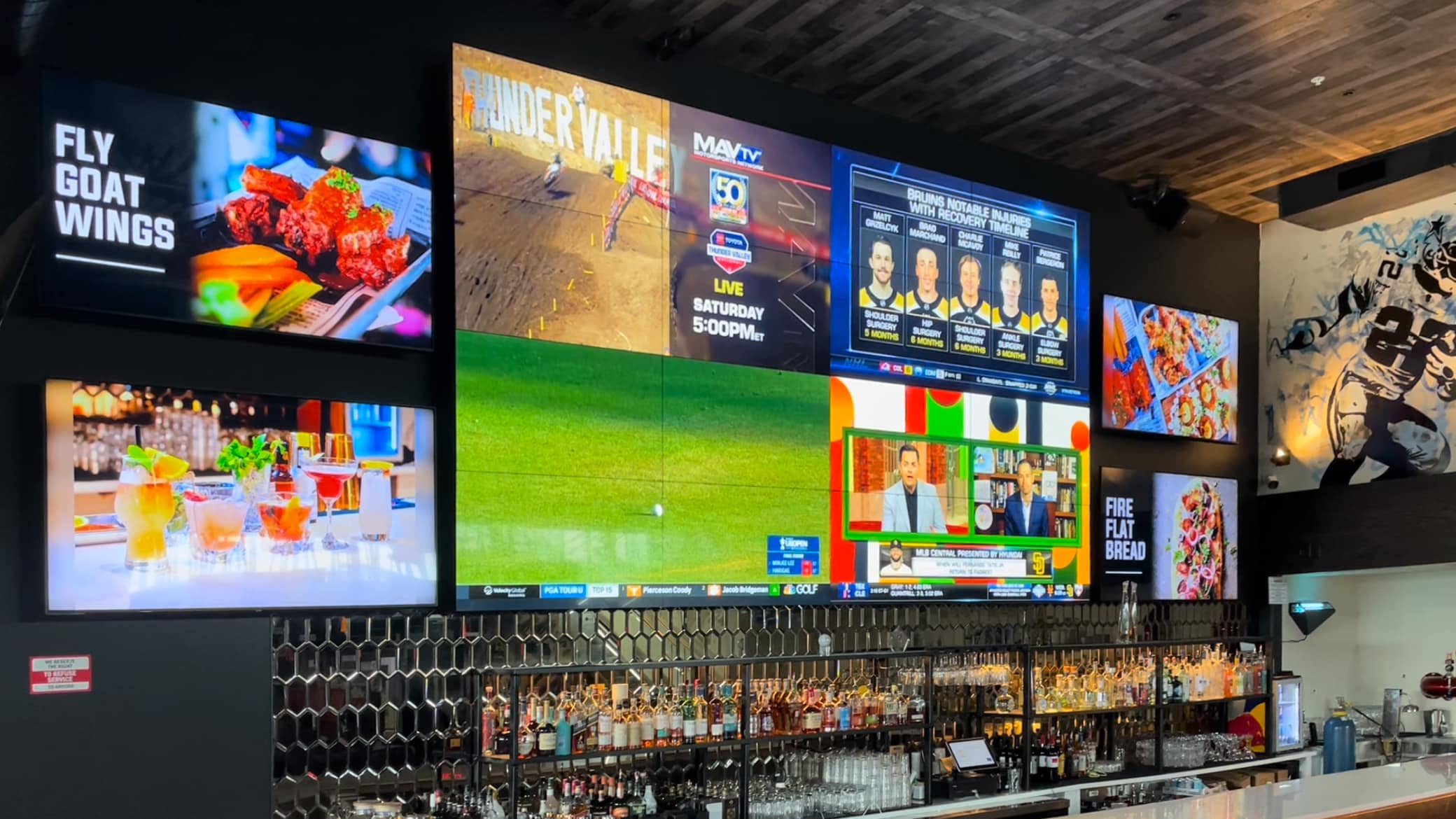 Pain Points and Solutions
Labor and supply chain shortages hit hard during the pandemic. To keep their businesses afloat, bars and restaurants were forced to find solutions that would make up for short staff and other obstacles like the high cost of marketing and digital signage. Install SAVI 3, and you solve both of those pain points.
The SAVI 3 control and automation system features SAVI Canvas, a network-based content customization, distribution, and management system. This simplified solution automates and uploads marketing content to displays, greatly streamlining the workload of staff members who no longer have the stress of managing content without a dedicated IT person or needing to call their AV integrator.
"Tools like SAVI 3, and specifically SAVI Canvas, give bars an opportunity to monetize their AV without making a bigger investment in the process," Wilson said. "Bars and restaurants looking to differentiate themselves from the competition can offer unique, personalized, and most importantly, profitable experiences to their guests by leveraging what they already have – their displays."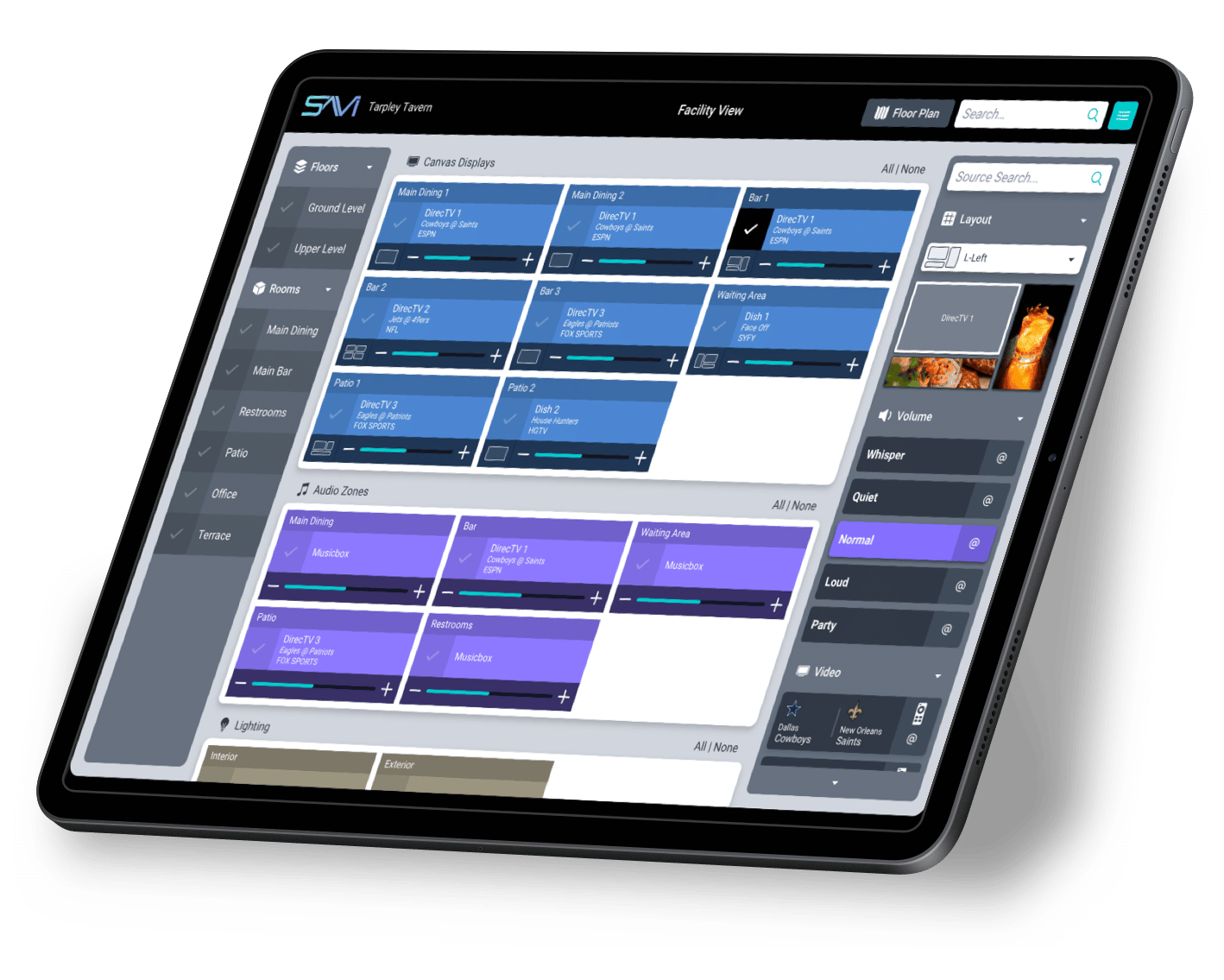 SAVI Canvas Tech Solution
SAVI Canvas is the key to streamlined content distribution. In addition, a user has the ability to divide a display into multiple layouts to showcase several streams of content at once.
"The most popular Canvas layout for bars with sports-heavy programming is the 2×2 where you can cater to more sports fans at once, showing four games on a single display without having to invest in additional displays," Wilson said.
Other layouts include the L-banner for landscape displays and the tri-pane for portrait displays. These layouts leverage branding and messaging with the functionality to showcase live TV, happy hour specials, menus, event promotions, and sold ad space.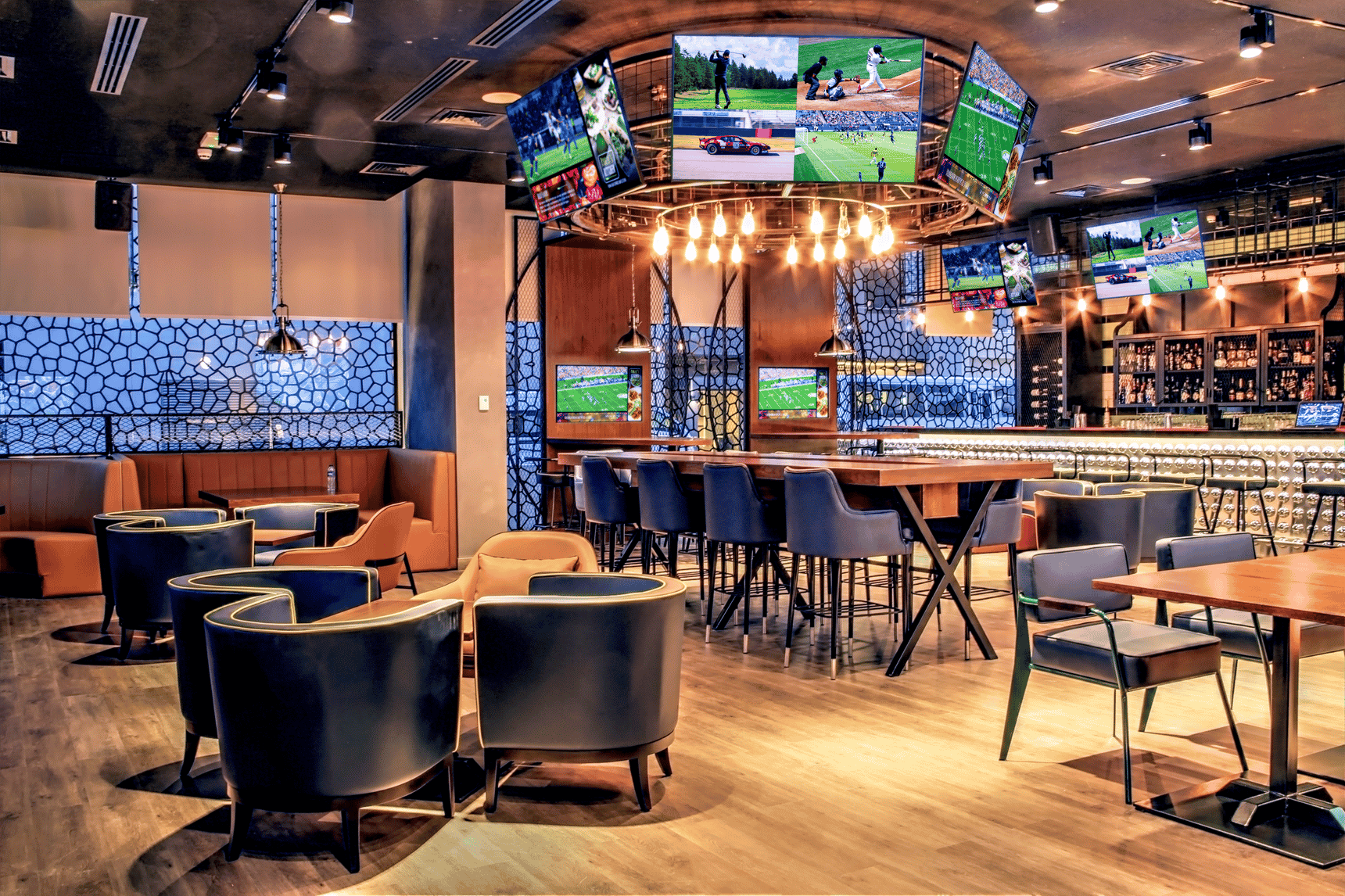 Leverage your displays food and beverage sales
The in-house promotion of new or popular food and beverages aid in bolstering sales.
"We've found that simply displaying a menu item the bar wants to promote, like a burger, will result in more burger sales," Wilson said.
Owners can utilize this function further by informing customers about fun events like trivia night, theme nights, or live music events. For businesses without dedicated marketing or design employees, find free design platforms like Canva to take the design element into your own hands, adding custom business branding to your design and deploying it straight to a display.
Adopt the SAVI Tech Solution
Owners of bars and restaurants often fear the learning curve that comes with a brand-new system. The cost and time that comes with learning a new system is daunting, but with SAVI, you can jump right in. We designed SAVI for simplicity and little to no training so staff can familiarize themselves in a matter of hours and get straight to work on the floor. Accessible from a phone, tablet, or computer, SAVI Canvas is the key to streamlined content distribution.
Want SAVI Canvas for your business? Sign up for our virtual hands-on tech training where you'll become a master of the SAVI 3 system in only 2-days. Check put our YouTube channel or visit our blog to learn more about why SAVI is the leading tech solution on the market.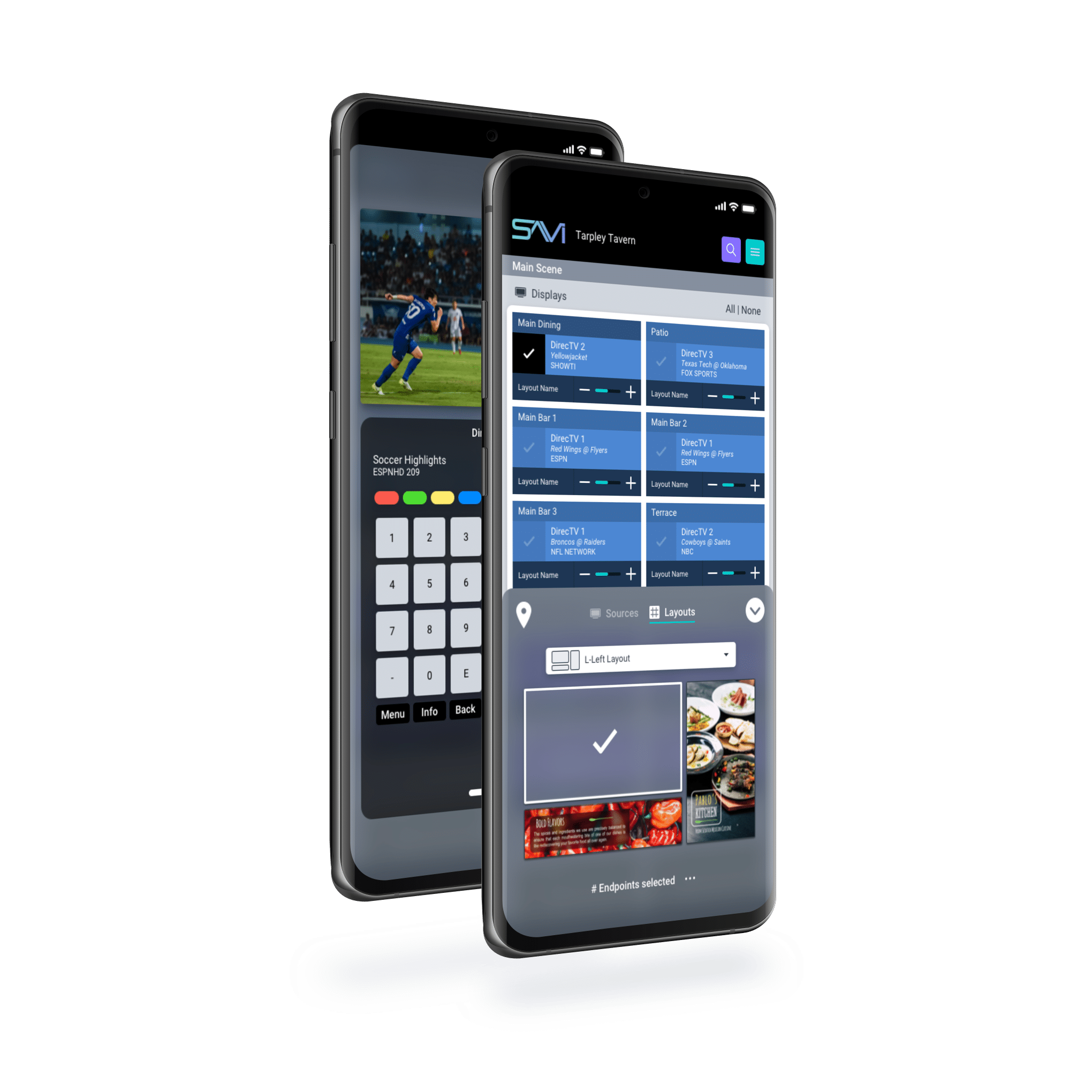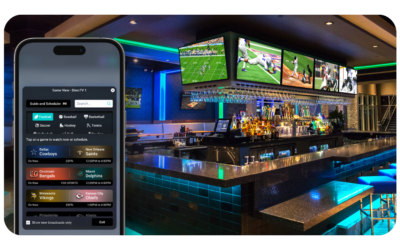 Latest software release is packed with new dealer and customer features to dramatically simplify programming and end-user management of commercial AV systems.  Dallas, TX – February 22, 2023 –SAVI Controls, designer and manufacturer of commercial AV control,...
read more