Welcome to SAVI's
Quick Bytes Series

with Paul Zielie!

The Quick Bytes Series is a bite-sized informational resource for AV integrators, technicians, end-users, or just about anyone who needs a crash course in all things AV-related. Quick Bytes is meant to be…you guessed it…quick.

Paul Zielie, a multi-disciplined AV and IT generalist with over 30 years of experience, presents high-level and easily digestible content to help everyone, from the greenest tech to an industry veteran, understand complicated audio-visual concepts while sounding like the smartest person in the room.
First Up: What is VLAN?
A Virtual Local Area Network (VLAN) is a network switch configuration that allow groups of network ports to be grouped into a separate virtual switch by assigning those ports the same VLAN number.  Virtual switches with the same VLAN number on different physical switches can be combined into a single virtual switch by connecting the physical switches with trunks, which are Ethernet connections that may carry multiple VLANS between the switches while keeping the traffic separate.
VLANS and IP Subnets are different things, although the terms are often used interchangeably.  A VLAN is a Layer 2 (Switch) configuration and a Subnet is a Layer 3 (Router) configuration.  A VLAN and a Subnet should have a one-to-one correlation. All the devices attached to an AV VLAN will need to be on the same IP Subnet, and any communication between the AV VLAN and the rest of the network will need to go through a router.  This can be an asset to a secure configuration since the router is where an ACL is configured to block disallowed traffic.
Best practices dictate that AV equipment be separated from other network traffic.  There are several key strategies in segmenting traffic that drives this separation.
Strategies and justification for separating AV into a separate VLAN(s):
Group devices by traffic patterns
AV equipment communicates primarily among the AV devices with limited connectivity to the data network. With an AV VLAN, devices in different parts of a building will communicate directly without having to traverse other networks. This can be a big advantage for applications like streaming or digital signage.
Group devices for security
There are limited valid reasons for remote access to the AV equipment that controls potentially sensitive meetings. An Access Control List (ACL), a list of traffic allowed between two networks filtered by IP address and port number, can be configured on the router between the AV VLAN and the rest of the network to stop unauthorized traffic. For example, there is no reason that Accounting needs to access a projector, and there is no reason an AV device needs to access the payroll server, so that type of traffic can be stopped.
Group devices by traffic types
AV devices primarily communicate with each other using control protocols.
There is often significant broadcast traffic between AV devices, and these broadcasts will not forward through a router. One of the uses of these broadcasts is device discovery, so within a VLAN all the devices can discover each other. If they were attached to various subnets around a building, more configuration may be required.
Want a more in-depth dive in VLAN or have an AV concept you need a refresher on? Comment below on what you want to see next!
Be sure to subscribe to our blog below and receive Quick Bytes straight to your inbox!
And don't forget to Become a SAVI Dealer to find don't how simplified AV can drive more business!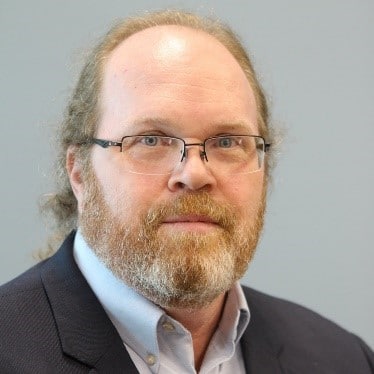 Paul Zielie, CTS-D, I
Paul is a multi-disciplined generalist with 30+ years of experience designing and integrating IT, telecommunications, and audiovisual (AV) solutions.
He is a prolific writer and speaker and was the recipient of the 2015 InfoComm International, Educator of the year and was inducted into the SCN Hall of Fame in 2020. As a Consulting Solutions Architect for AVCoIP LLC, he specializes in working with AV manufacturers to create products that meet the IT requirements of enterprise customers. Paul currently serves as Product Development Specialist at SAVI Controls.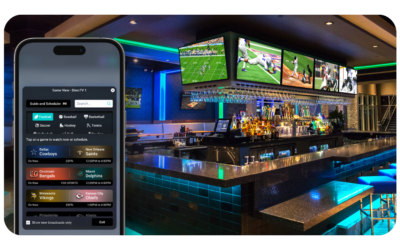 Latest software release is packed with new dealer and customer features to dramatically simplify programming and end-user management of commercial AV systems.  Dallas, TX – February 22, 2023 –SAVI Controls, designer and manufacturer of commercial AV control,...
read more