About AV Integrators
There's one simple fact you should know: AV integrators make lives easier. But let's dive deeper into this fact. Audiovisual systems not only simplify lives and businesses, but they can also transform an average business into a top-notch competitor in their field. However, technology can sometimes be difficult to comprehend, especially an AV system that a business owner has no prior knowledge of. This is where AV integrators come into play, the ones who make the magic happen.
What do AV Integrators do?
Installation and programming
Also known as AV technicians, AV integrators design an audiovisual system that meets the needs of businesses and projects, essentially the backbone of an AV system. They analyze the design and installation process for a project and troubleshoot systems to ensure that a business is running smoothly. You tell them what you want, and they make it happen.
What does a typical day look like?
The quality control managers make sure that everything is good to go. They oversee the quality of work and make sure that it all fits a certain standard before integrators go out into the field. Prep managers oversee all equipment that needs to be put together before it is sent out. They are responsible for keeping all the AV techs busy by assigning them work. Their work might not always involve traditional AV jobs such as assembling racks and mounting displays; sometimes they might be in charge of electrical work. Before going out into the field, techs must look over their audit checklists with action items that they need to complete. The completion of this checklist ensures that the next crew can assess the checklist and pick up on anything that wasn't completed. When asked what a typical day looks like, Tammy Harris, AV tech for SAVI 3 dealer, Diem Digital, explained her routine.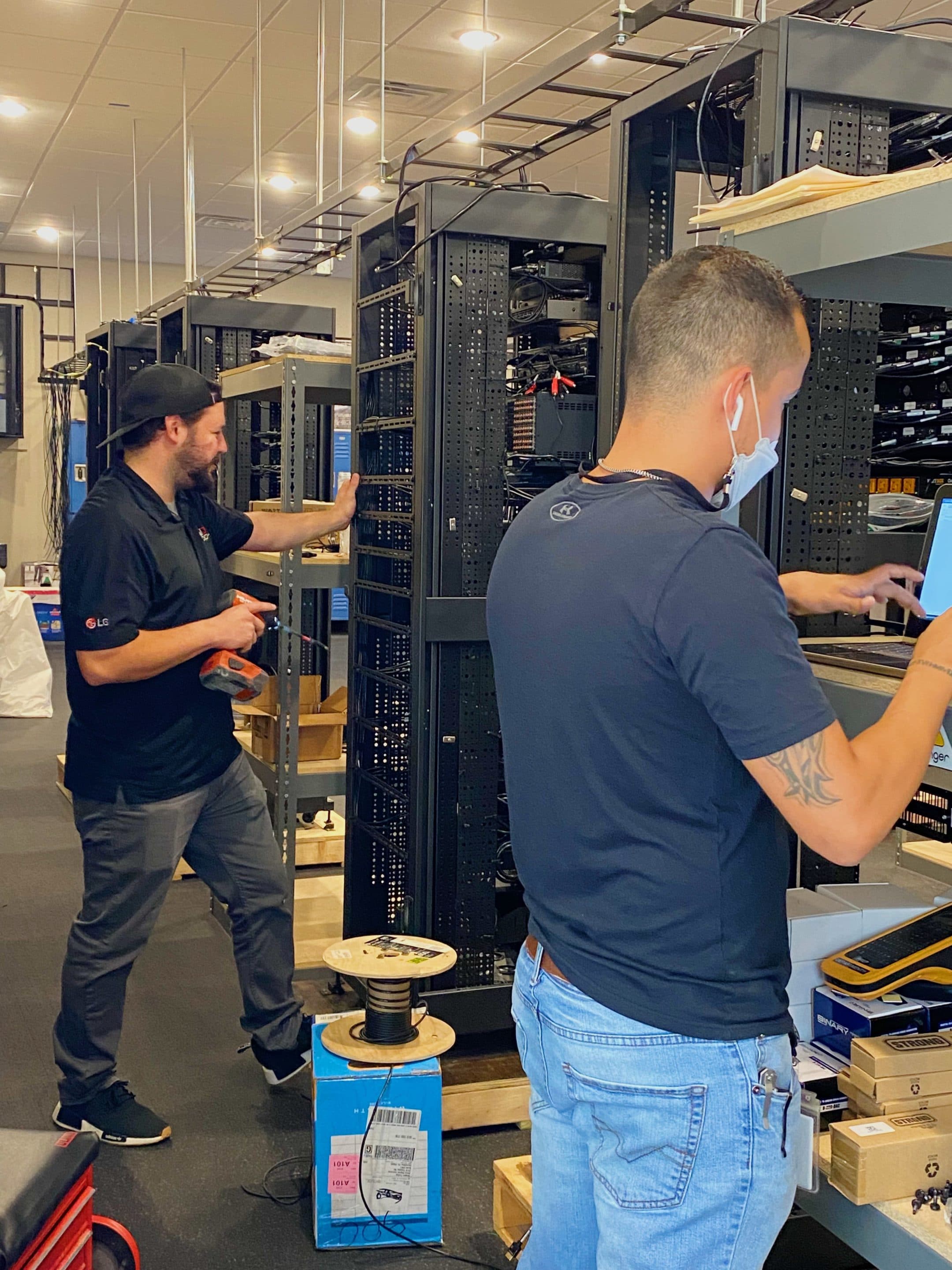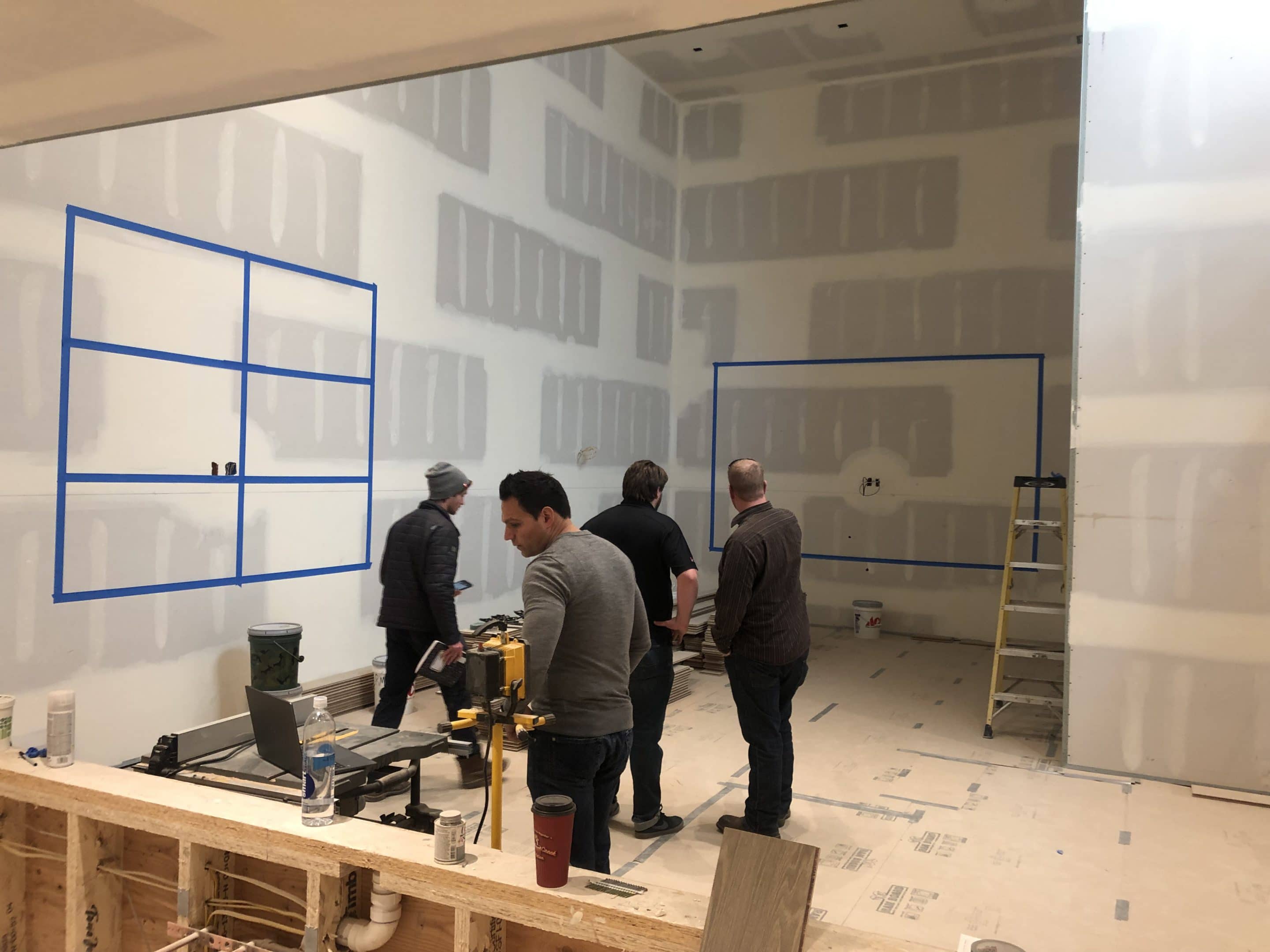 "First, you walk your site and make sure you have all the materials you need," Tammy said. "You come up with a plan to get everything sorted out and organized. Usually, the first day is laid back and the second day is when you hang up TV's and pull cables. The main thing you do first is pull cables and get the terminations done. You also need to learn how to read the plans that tell you the model of the TV, the size, the type of cables, and the bracket. We use Buildertrend which gives us the site, the plans, the materials, and it also has instructions on how to do everything with videos."
What makes a good AV integrator?
Cleanliness and Knowledge
There is a specific skill set that an integrator must possess to do their job efficiently. Russel Rodriguez, field manager for SAVI 3 dealer, Diem Digital, provides some insight on the skills that AV integrators have.
"You can't forget to clean up your work," Russell said, "And after that, you should always think about the person coming after you to check or repair work. Make sure it's clean and easy."
From the beginning, techs have to be willing to learn the basics if they want to be good at their job. If something doesn't work, it messes up the entire project and they have to trace the problem back to where the signal flow is. The best AV integrators have an arsenal of knowledge from all the systems they've had to work with. Their expertise will ensure that your company's system is easy to navigate and installed correctly. This goes hand in hand with being able to adapt to projects of any size. An experienced AV integrator won't have a problem with a massive installation. They've learned from repetition, and they know all the tricks to overcome the project that they're up against. Hopefully, they also have a good attitude, another trait that AV integrators should possess. Integrators might have to travel on command or adapt to new types of projects. A good attitude goes a long way when you need to expect the unexpected.
It's important that AV integrators can work with a team. Some projects require more than one integrator which helps with deadlines and planning. They must know their personal limits and the limits of their teammates in order to get the job done effectively.
Is it a job for everyone?
Anyone can become certified as an AV tech, but the work can be grueling at times and some people may not be cut out for the job.
You must be a hard worker
Currently, the Business Development Manager for SAVI Controls, Vinnie Anastasi previously worked in support and quality control for a commercial AV integrator. When he was assigned to installation jobs, Vinnie explains how tiresome they could be at times.
"There's times where we do like three-month-long installs and when you're getting towards the end there's a lot to catch up on," Vinnie said. "You end up being at the mercy of the deadline for when the venue opens, so sometimes you'll have ten-day stretches of working from 7 am to 2 am. When I worked on the Carolina Hurricanes' locker room, their season was starting soon so we were on a time crunch to get it done. Spending all that time there, you get almost delusional. There's the bonding aspect with your team and you get really close to them which is great, but at the end of the day and you're exhausted. It's a huge reward when you see end result of all your work."
Tammy had similar points, and as an experienced AV tech, she is always proud of her work and explains the most rewarding part of her job.
"Seeing the greatness of it," Tammy said. "Being able to accomplish hanging up and installing a venue of 150 TV's is awesome. The thrill of seeing everything up and running gets my adrenaline going."
It's safe to say that, while AV tech's have difficult work, the work is equally rewarding. This job gives you the ability to travel all over the country to cool places to install venues. New states, new cities, new people; you'll be able to learn a lot as an AV tech and have unforgettable experiences!
If you're currently an AV integrator on the road, check out our tips for traveling AV technicians!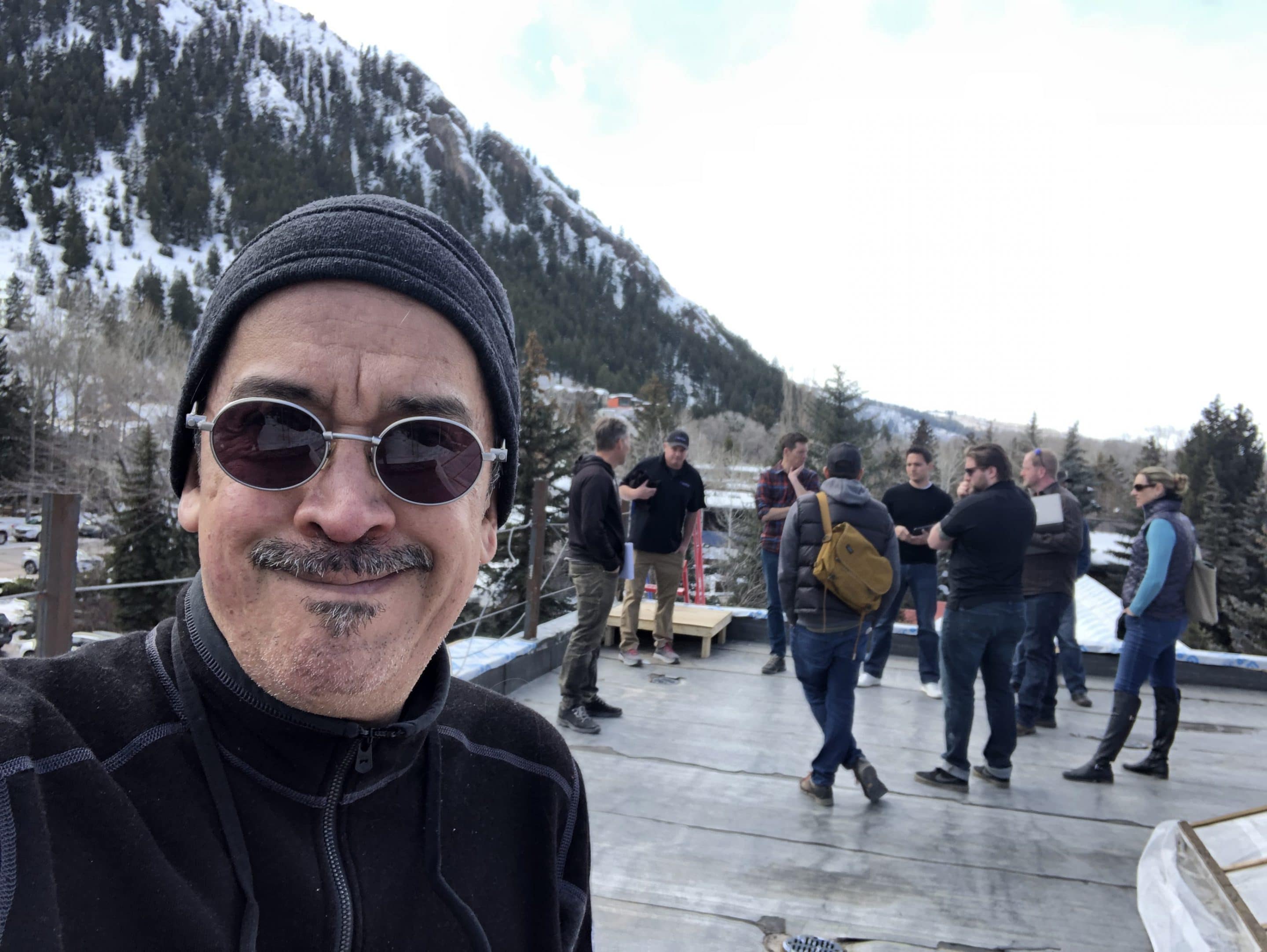 Russell and his team installing a venue in Aspen, CO.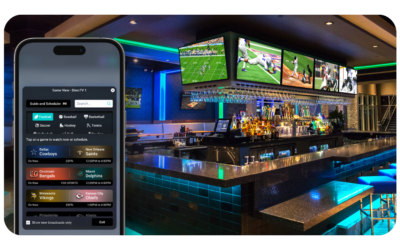 Latest software release is packed with new dealer and customer features to dramatically simplify programming and end-user management of commercial AV systems.  Dallas, TX – February 22, 2023 –SAVI Controls, designer and manufacturer of commercial AV control,...
read more