Getting to know Tali Nova
Traveler, cat lover, and tech-fanatic, Tali Nova is a Technical Writer for SAVI Controls. Before working at SAVI, Tali graduated earlier this year summa cum laude from the University of Texas at Arlington with an English degree. They have visited 30 states and worked for the Airforce as a Client Systems Administrator and Systems Administrator. While working for the Airforce, Tali learned a lot of useful tech skills and had the opportunity to travel all around the world to places like Japan, Georgia, UAE, Kuwait, Iraq, and Germany. Tali, tell us more about yourself!
In your own words describe what you do at SAVI:
I build the Knowledge Base and write user guides by picking the brains of our engineers, QA testers, and training managers. I get into the nitty gritty details of our hardware and software to ensure our how-tos are instructive without being overly complex.
Describe SAVI in 1 word:
Responsive.
Favorite part of your job:
I love being able to combine my two passions: discovering new technical knowledge and writing. I get to spend my time organizing data and explaining how SAVI works! Sitting down with hardware as we build new projects, playing with new UI elements as we add features, laying out a structured and easy to understand document; these are all aspects of my job that I revel in.
What's something that might surprise people about your job?
I actually do a lot tinkering. There's only so much you can learn from someone telling you about how something works without just sitting down and playing with it. So, I spend a lot of time using our products and ensuring that they function the way they are supposed to.
What would you do (career) if you didn't work at SAVI?
Most of my interests tend to be intricately connected with learning about and interacting with technology. I would hope that I could find a place half as interesting as SAVI to write about fun and interesting technical projects.
Best advice you ever received:
Write terrible first drafts! Writing is hardest with a blank page. Write whatever you can, however bad it is, so that you can improve what's already there.
If you were an animal, what would you be? Why?
A cat. Cats have the perfect mix of independence, curiosity, and loving cuddles.
Best compliment you've ever received:
Two of my favorite professors highly praised my writing and strongly encouraged me to pursue a master's program. Their letters of recommendation are some of my most treasured compliments.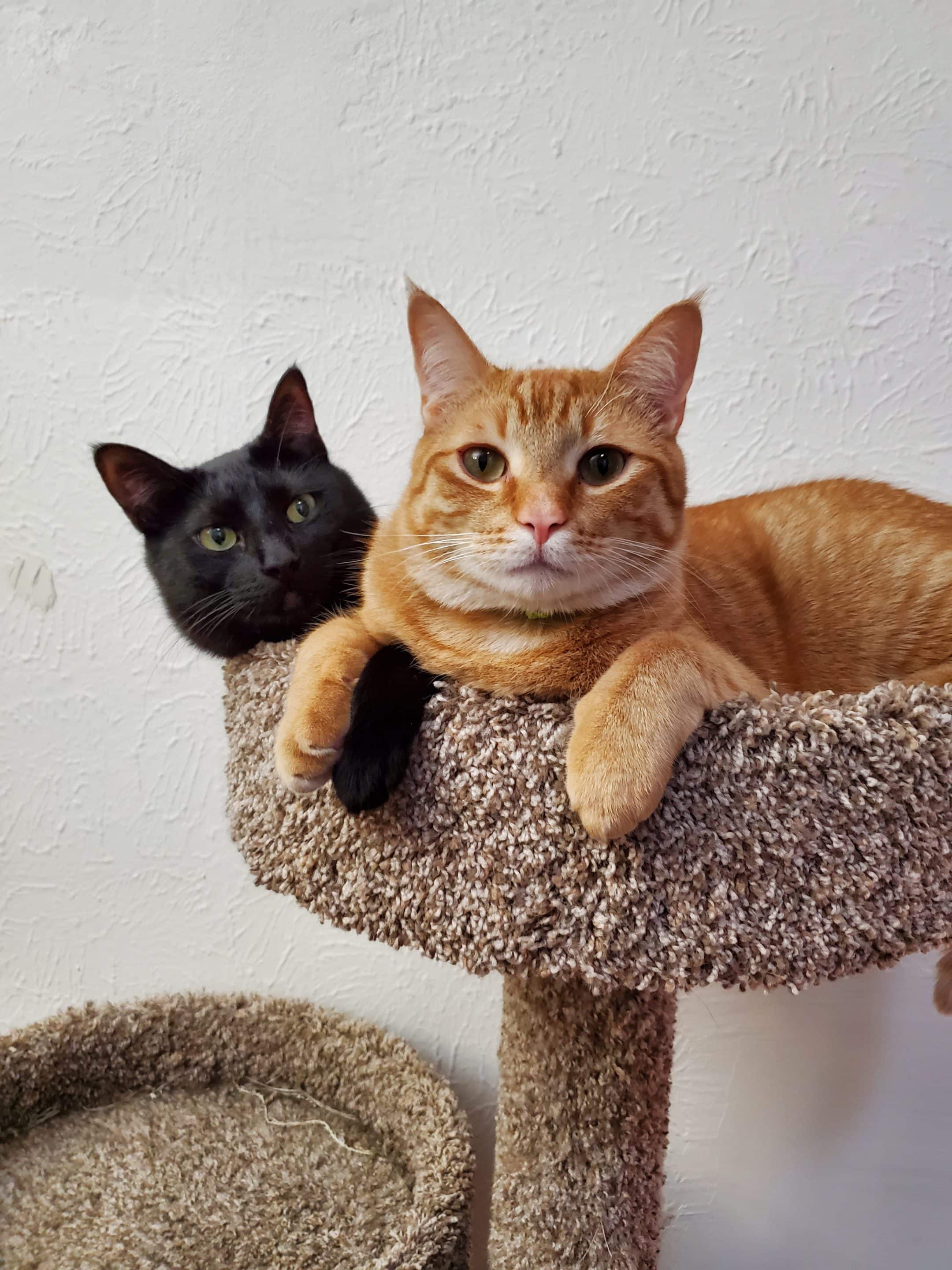 Tali's cats Katarina and Henry.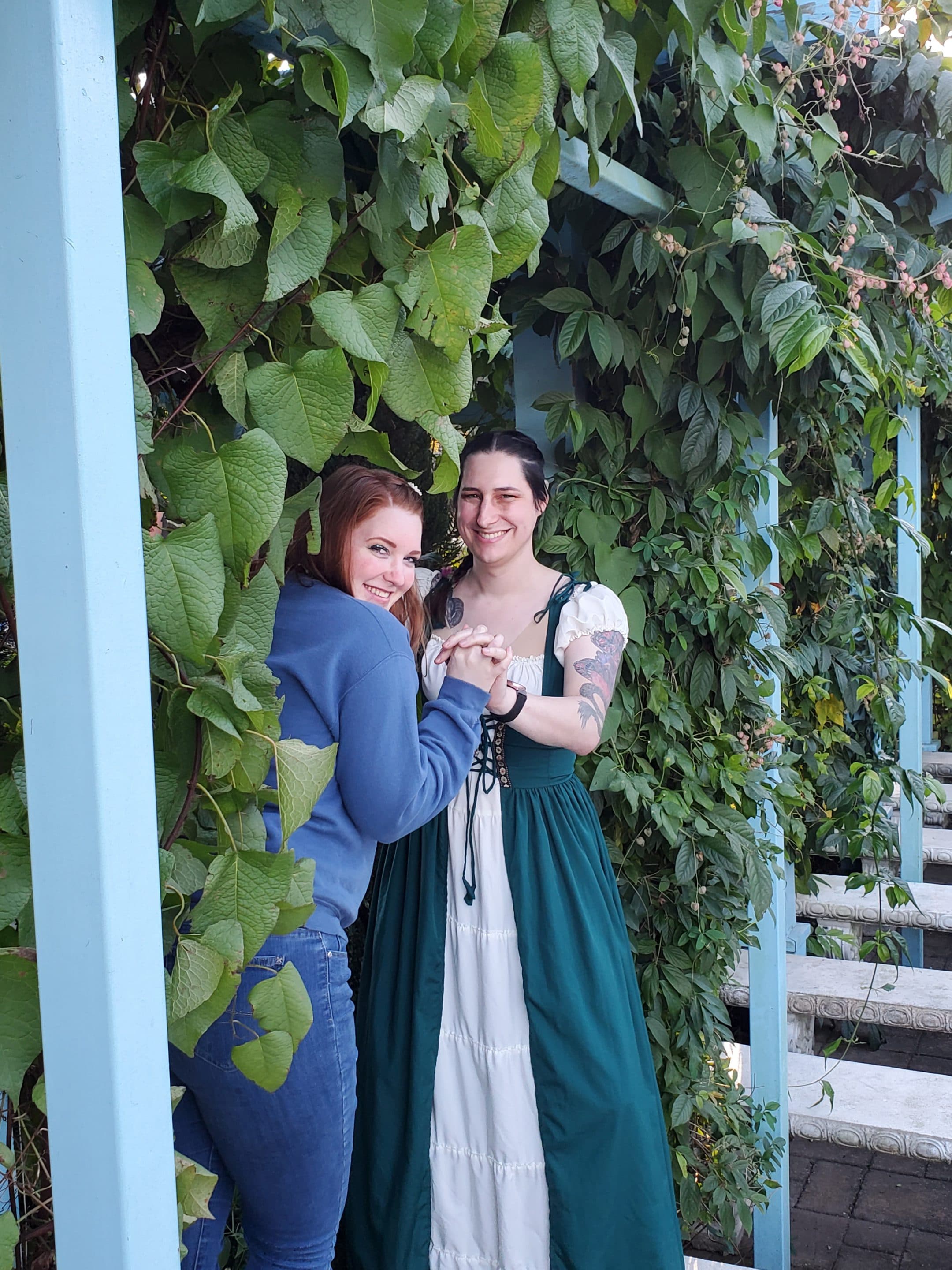 Tali and their fiancée, Amy, at the renaissance festival. 
The weirdest job you've ever had:
Once upon a time, I sold men's cologne in a department store.
First concert:
I've actually never been to a real concert. I'm not much of a music person, shhh don't tell anyone, I'm more of a 'sit by an open window and listen to rain as I read a book' person.
What TV show are you obsessed with right now?
I'm kind of obsessed with watching all the Marvel movies and shows that come out. I think I am most anticipating She-Hulk and Ironheart. 
Do you have a hidden talent or hobbies?
 I love to worldbuild and write. I write short bits of fiction when I have time and I've actually been in the process of writing a novel for the past year. I also love to run very story driven tabletop games, such as Dungeons & Dragons.
Audrey Larsen joins SAVI as Inside Sales Coordinator SAVI is excited to announce the addition of industry veteran, Audrey Larsen, to our sales department as Inside Sales Coordinator. Audrey has 17 and a half years of experience under her belt in the Pro-AV industry....
read more